Muzaffarpur: Minister resigns amid reports of husband's ties with Brajesh
Muzaffarpur: Minister resigns amid reports of husband's ties with Brajesh
Aug 08, 2018, 05:25 pm
3 min read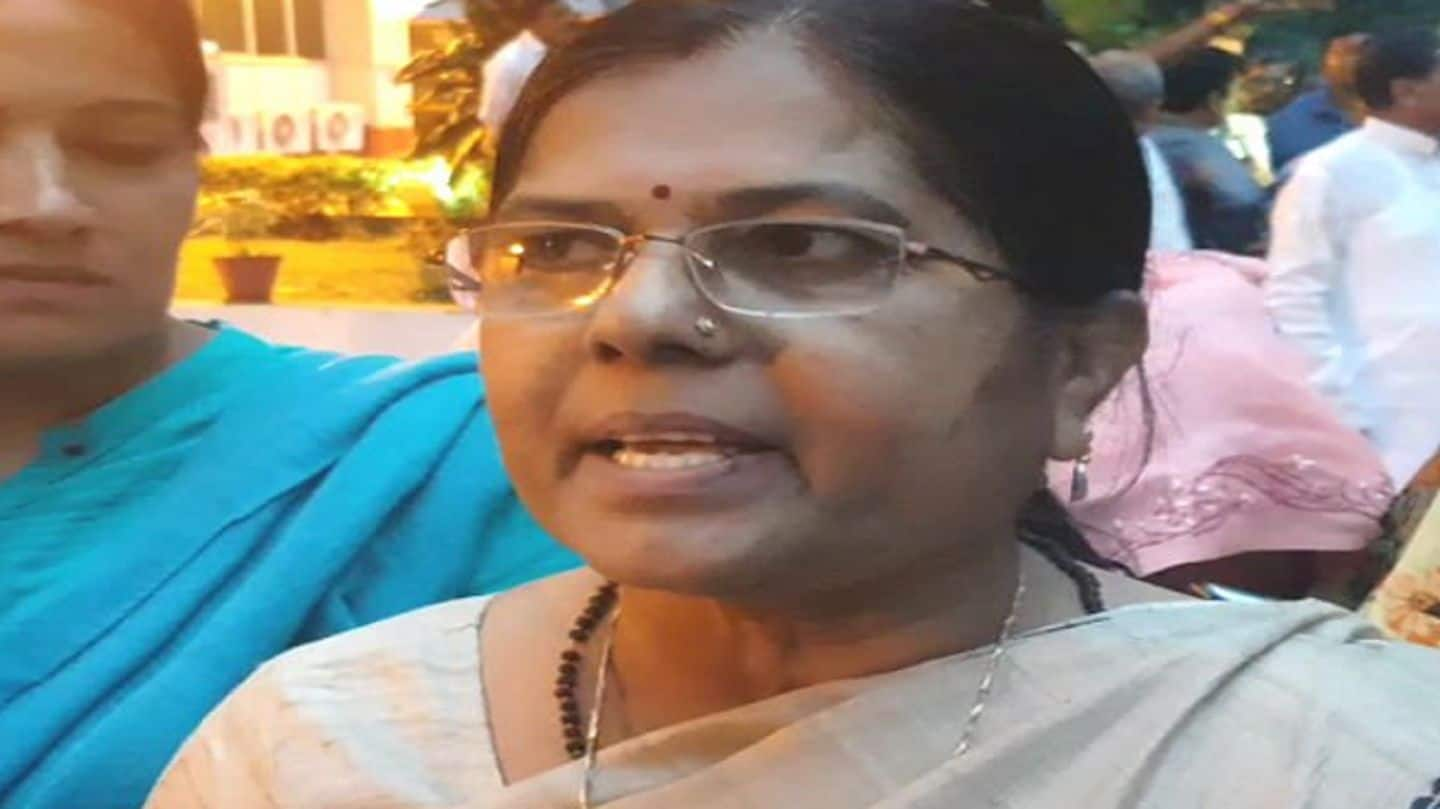 Manju Verma, Bihar's Social Welfare Department (SWD) Minister has resigned after allegations of her husband Chandeshwar Verma's involvement in the horrendous Muzaffarpur shelter home rape case. Police said that the prime accused Brajesh Thakur spoke frequently with Chandeshwar Verma. Call records also substantiated the claims that Brajesh spoke with Chandeshwar atleast a dozen times last year. Notably, Brajesh is lodged at Muzaffarpur's district jail.
Manju accepts husband used to talk to Brajesh
The call records showed that Chandeshwar visited the shelter home nine times between October and May. He used to spend hours there. Giving her resignation, Manju Verma said her husband spoke with Brajesh but they didn't know he was a criminal. Earlier, Manju had hinted at political conspiracy and said her department unearthed what was happening in the shelter home.
A nation shamed: Girls at shelter home were raped repeatedly
An audit report by Mumbai based TISS flagged the rampant abuse at 14 shelter homes in Bihar, including Muzaffarpur's Balika Grih. An investigation was launched and barbaric details emerged. The girls were drugged, raped, thrashed, and starved for protesting abuse. A minor was killed and buried inside the premises. This incident led to nationwide outrage with the Opposition protesting at Delhi's Jantar Mantar.
Earlier, wife of one accused mentioned Chandeshwar Verma
Chandeshwar Verma's name came to light when the wife of child protection officer Ravi Kumar Raushan, Shiva Kumar Singh, said her husband was being framed. Shiva said her husband was doing his work dutifully. She alleged Chandeshwar used to spend hours at the shelter home. Notably, the victims also told authorities about a pot-bellied politician and a mustachioed man, who sexually abused them frequently.
Nitish Kumar had said no one will be spared
After Manju Verma's name was involved in the case, Bihar Chief Minister Nitish Kumar said no one will be spared, even if they are ministers. But he had said he spoke to Manju, and she denied any involvement. The BJP too has sided with Manju and deputy chief minister Sushil Modi tweeted there weren't any charges against her. The CBI is investigating the case.
Ironically, Thakur spent days at jail hospital, not barracks
A charge sheet was filed against Thakur and nine other accused in the rape cases, and they were arrested. However, since his arrest, Thakur has spent around 40 days in the jail hospital. Officials said he had numerous health problems and he deserved treatment. The license of Thakur's NGO, Seva Sankalp Evam Vikas Samiti, which managed the home, has been cancelled.
Girls are raped left, right and center: SC on Muzaffarpur
Furious over the rapes, the Supreme Court pulled up the Bihar government for its failure to protect girls and said, "Girls are raped left, right and center". The top court also directed media houses against using photos of minor rape survivors.