In new video, Naseeruddin Shah says dissenting voices being silenced
In new video, Naseeruddin Shah says dissenting voices being silenced
Jan 05, 2019, 11:16 am
3 min read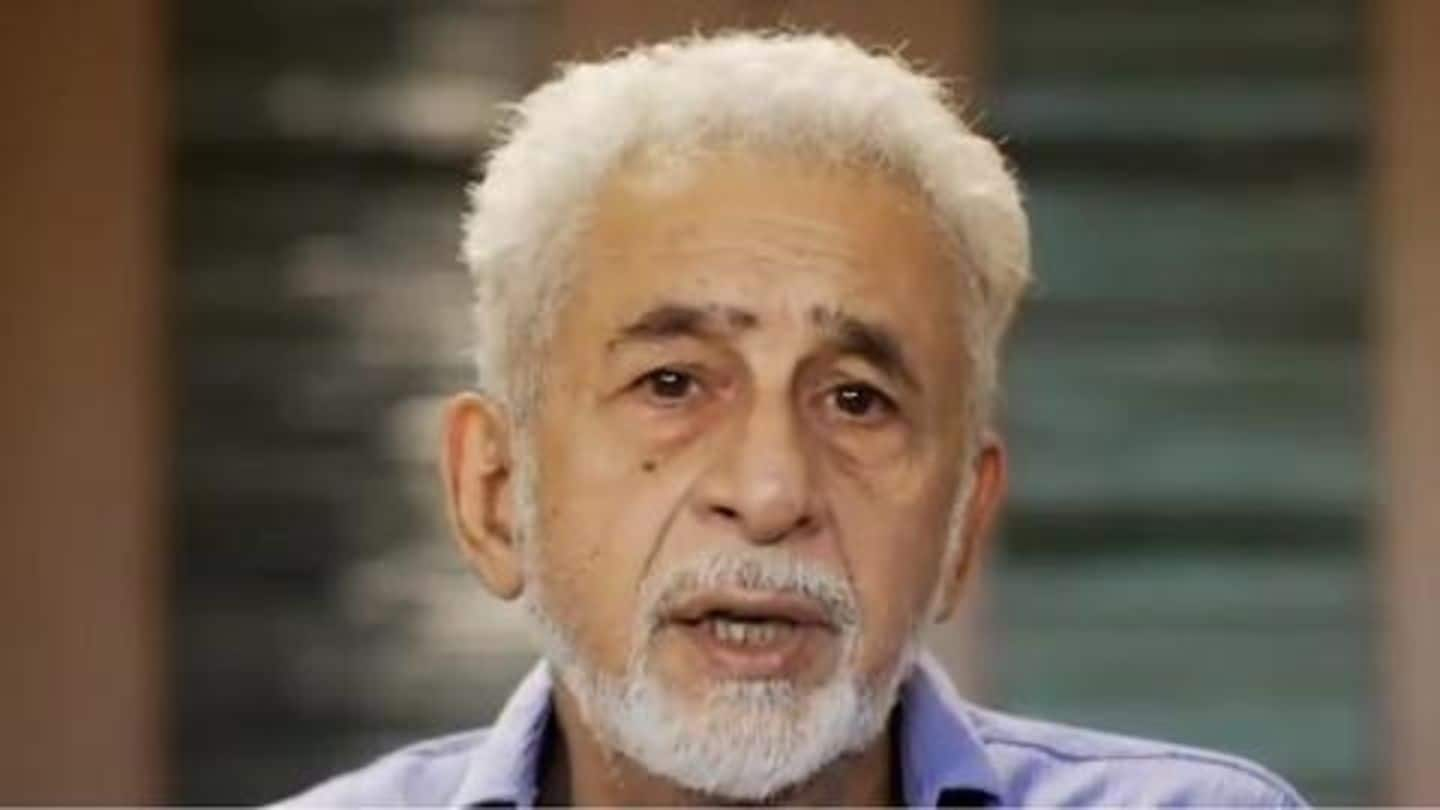 Amnesty India released a video on Friday featuring veteran actor Naseeruddin Shah where he spoke about constitutional rights of Indians and claimed there was a crackdown on dissenting voices. In the video, Shah said walls of hatred have been erected in the society and those standing against 'injustice' have to brave adversities. The solidarity video of the humans' rights watchdog is 2:13 minutes long.
Shah reminds what the Indian Constitution stands for
Shah began the video referring to 26 November 1949, when the country's Constitution was adopted. He said the core values entailed social, economic and political justice to all citizens but this has changed now. Artists, scholars, poets, and actors are being stifled, Shah said. He added, "In the name of religion, walls of hate are being erected. Innocents are being killed."
The country is awash with hatred and cruelty: Shah
"The country is awash with horrific hatred and cruelty. And those who stand against this injustice are having their office raided, their license cancelled, their bank accounts frozen, their voice silenced. Only so that they are deterred from speaking the truth," Shah said in video.
Is this the country we dreamt of, asks Shah
The video also featured images of activists who were arrested last year in connection to the Bhima Koregaon violence. Shah asked if this the country we dreamt of where they would be no place for dissent. "Where only rich and powerful are heard, and where poorest and most vulnerable are forever oppressed? Where there once was law, there is now only darkness," he said.
Earlier, Shah said he feared for his kids
This is the second time in less than a month when Shah expressed his concern on what's happening in the country. Referring to Bulandshahr violence which killed a cop, Shah said cows were more important these days. He also said he feared for his children who could be surrounded by a mob and probed about their religion. They wouldn't have an answer, he said.
Shah's previous comments got several reactions
His comments evoked several reactions with Shah's A Wednesday co-star asking how much freedom does one want when in India you can pelt stones at the army. BJP's Mukhtar Abbas Naqvi played down the statement saying his emotions could have been right but the words were misconstrued. "India is a tolerant country. Tolerance and harmony are in the DNA of the country," Naqvi said.