Chhattisgarh: Naxals torch buses in Sukma, one killed
Chhattisgarh: Naxals torch buses in Sukma, one killed
Written by
Rajashree Seal
Mar 06, 2018, 10:21 am
2 min read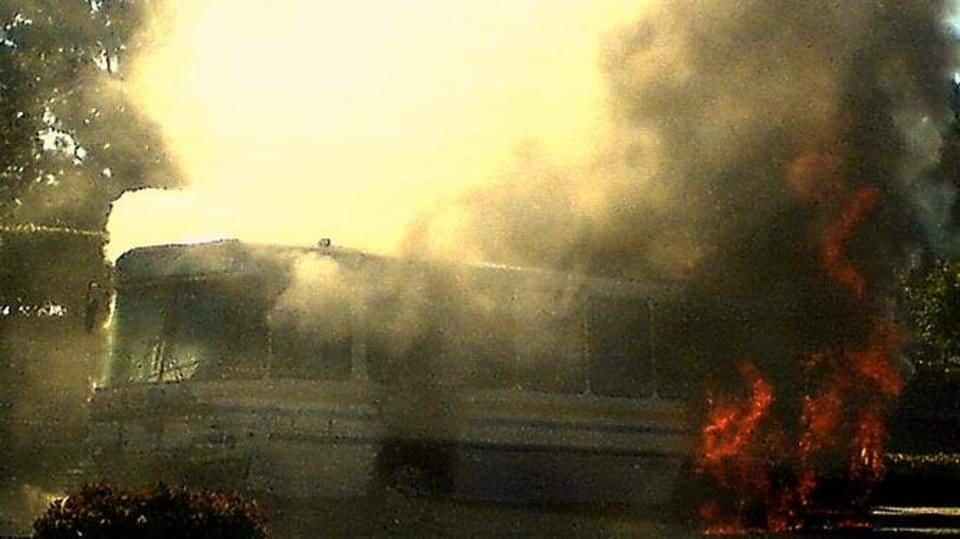 Naxals torched two buses after asking passengers to alight in Chhattisgarh's insurgency-hit Sukma district on Monday night, police said. One person was reportedly killed by Naxals at the spot, they said. The incident took place between Peddakudthi and Penta villages under Dornapal police station limits when the two buses, were heading to Hyderabad, said a senior police official. Here's more.
Naxals also torched a truck that was passing through
While one bus was going to Hyderabad from Jagdalpur, another from Malkangiri (Odisha) to Hyderabad via Sukma. Armed ultras stopped the buses between Peddakudthi and Penta and asked the passengers to get down from the vehicles following which they set it ablaze, police said. Besides, Naxals also reportedly torched a truck which was passing through the spot during the incident, he said.
One killed after the vehicles were set ablaze
As per eyewitnesses, a person was also killed after the vehicles were set ablaze, but it could be officially confirmed only after security forces reach the spot, which is around 500 km away from the state capital. Security forces have been asked to take extra precaution while going to the place which is located on an extremely sensitive Sukma-Konta road, police said.
Why did Naxals torch the buses?
The Naxals might have executed the incident in retaliation to the recent encounter on 2 March in Pujari Kanker area of Bijapur district wherein their ten colleagues were gunned down by Greyhounds force of Telangana, said a police official.