Vans to combat blood shortage in rural India
Vans to combat blood shortage in rural India
Aug 13, 2017, 06:25 am
2 min read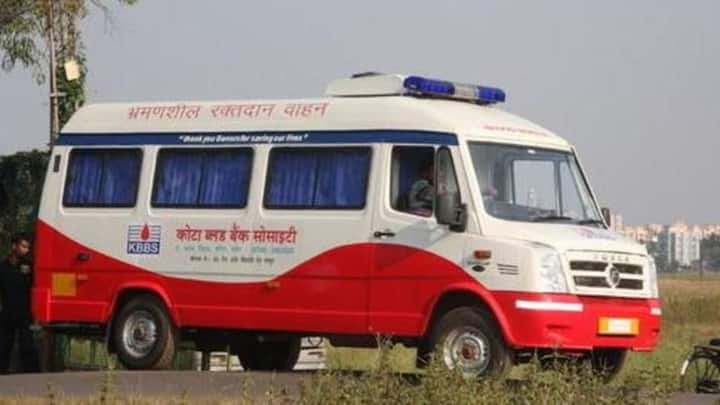 The Central government has recently released funds worth Rs. 20 crore to address the issue of shortage of blood in rural areas. The funds are aimed at equipping 30 states with blood collection and blood transportation vans. This is a part of the National Health Mission's 2015-16 budget, to increase the blood reserves in India amidst rising population.
India's approaching blood crisis
A healthy blood reserve for a nation requires at least 2% of the nation's population to donate blood. For India's 125 crore people, the country needs 2.24 crore units of blood per year. Currently, average annual blood collection stands at 1.4 crore units.
The National Health Mission's push for blood collection
The government released the funds under the provisions made by the National Health Mission's 2015-2016 budget. The budget had made provisions for 120 trucks for blood collection and transport. As of June this year, 34 out of the 120 provisioned trucks had been deployed across five states - Gujarat (15), Andhra Pradesh (13), Tripura (3), Meghalaya (2) and Mizoram (1).
Details about the vans' functioning
The vans are stationed at district hospitals and come with their own medical officer, lab technician, counselor, driver, attendant, and cleaner. The vans move around rural areas and spread awareness about blood donation and seek voluntary blood donors. While the NHM has allocated Rs. 43 lakh per van, states themselves have to take the initiative to procure and operate the vans.
The vans' rates of collection
Each of the operational vans collect 30 to 40 units blood every day, and are on duty 26 days a month.
Why blood collection is a profitable business for states
Harvesting blood is a profitable business for state governments too. When blood is collected, it is stored in the district hospital and disbursed to buyers for Rs. 1000 per unit. In numbers, if a van collects 40 units a day for 26 days, then a state ends up collecting 14,600 units per year. In revenue terms, that's Rs. 146 crore per van.