File mercy plea or face death: Tihar to Nirbhaya convicts
File mercy plea or face death: Tihar to Nirbhaya convicts
Nov 01, 2019, 03:12 pm
3 min read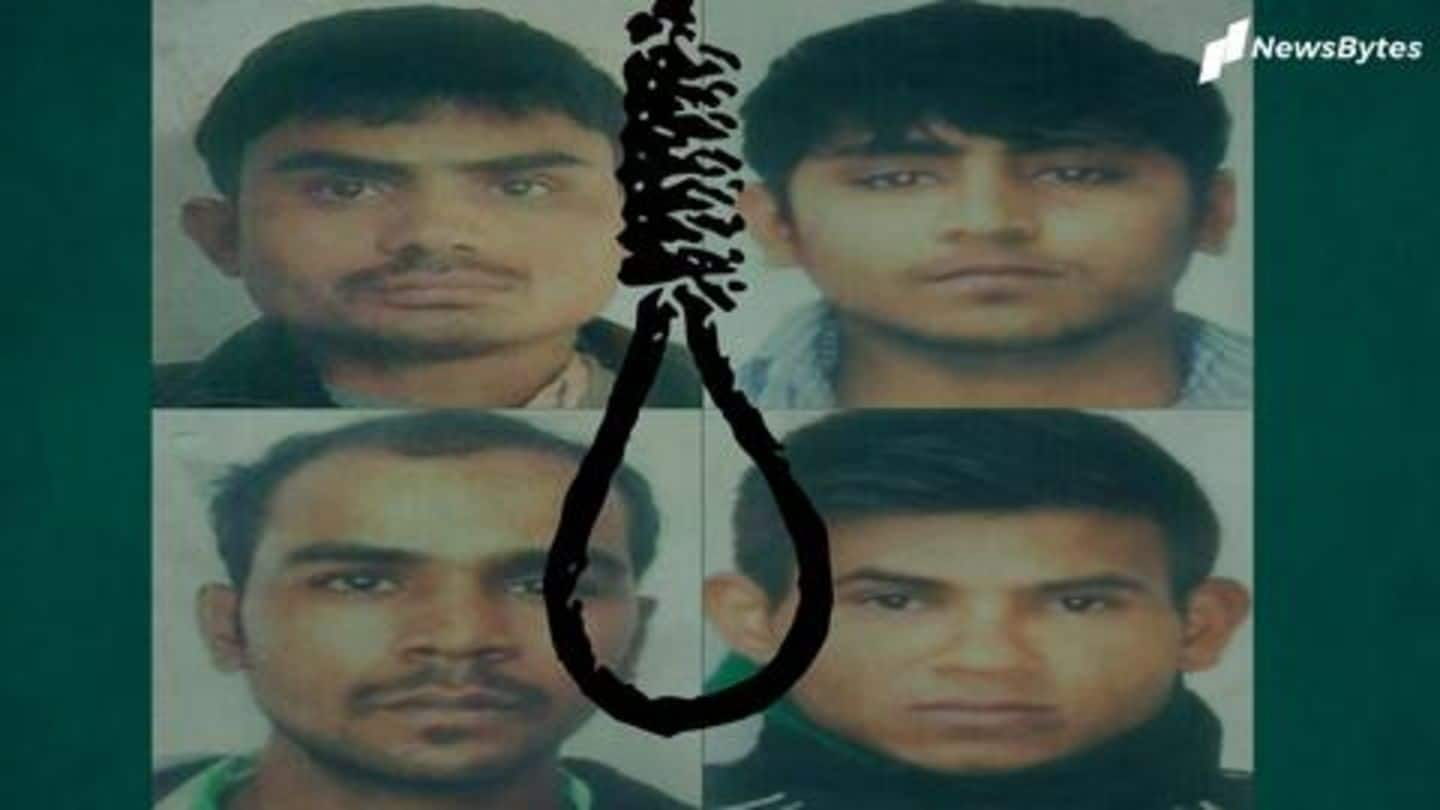 Seven years after a 23-year-old was subject to inhumane assault in a moving bus in Delhi, the convicts have been told that they can either file a mercy plea before President or wait for their death sentence. On October 29, Tihar jail authorities told the four convicts that all their legal options are exhausted. Their deadline for filing the petition ends on November 4.
The rape that shook and hurt India!
On December 16, 2012, India witnessed a crime, which was unheard of before. The woman, referred to as Nirbhaya in media, was gang-raped by six men in a private bus after she and her male friend boarded it. The accused inserted rods in her private parts, thrashed her protesting friend, and later dumped them. Days later, "India's daughter" died on December 29.
India protested with all its might, convicts were punished
While Nirbhaya underwent treatment in India and later in Singapore, citizens took to streets. Aghast by the enormity of the crime, India demanded quick punishment. The six men, including a juvenile, were arrested within days and the legal process began. Subsequently, Ram Singh, the prime accused, committed suicide by hanging himself. The juvenile was given three years of punishment, and the others, death sentence.
From trial court to SC, convicts didn't get relief anywhere
The four convicts, Mukesh (31), Pawan Gupta (24), Vinay Sharma (25) and Akshay Kumar Singh (33), were given death penalty by a trial court in 2013, a verdict which was upheld by High Court in 2014, and by the Supreme Court in 2017. Their lawyers had told the apex court that a death penalty qualifies as "cold-blooded" murder, but the bench remained unimpressed.
Only the President can save them now
In July last year, the convicts, except Akshay, filed a review petition in SC but to no avail. With all doors closed, approaching President Ram Nath Kovind is their last option. Informing them about it, Tihar said in case they don't file a plea, the jail administration will initiate the legal process as per law, meaning that their execution process will begin.
After court issues black warrant, execution process will start
Explaining the process, an officer said jail authorities will inform the court if none of them choose to file a plea. "A black warrant will then be issued by the court. Once we get the black warrant, we will start the process of execution," he said. They will be hanged inside the jail premises at a time and date chosen by the authorities.
Convicts' lawyers plan to challenge notice, Nirbhaya's mother questions delay
Reacting to the development, Mukesh's lawyer ML Sharma said he will challenge the notice in SC while underlining that he is yet to file a curative petition, for which he got three years. Advocate AP Singh, who represents the others, also has similar plans. Separately, Nirbhaya's mother Asha Devi lamented that this notice was issued really late and said she has been awaiting justice.
"It's been seven years, they haven't been hanged yet"
"This should have happened long ago, the Supreme Court had given the verdict in 2017. I have been struggling for seven years now, but they haven't been hanged yet. Jail authorities have taken the right step," she reportedly said.