Coronavirus: Modi says lifting lockdown on April 14 'not possible'
Coronavirus: Modi says lifting lockdown on April 14 'not possible'
Written by
Siddhant Pandey
Apr 08, 2020, 04:08 pm
3 min read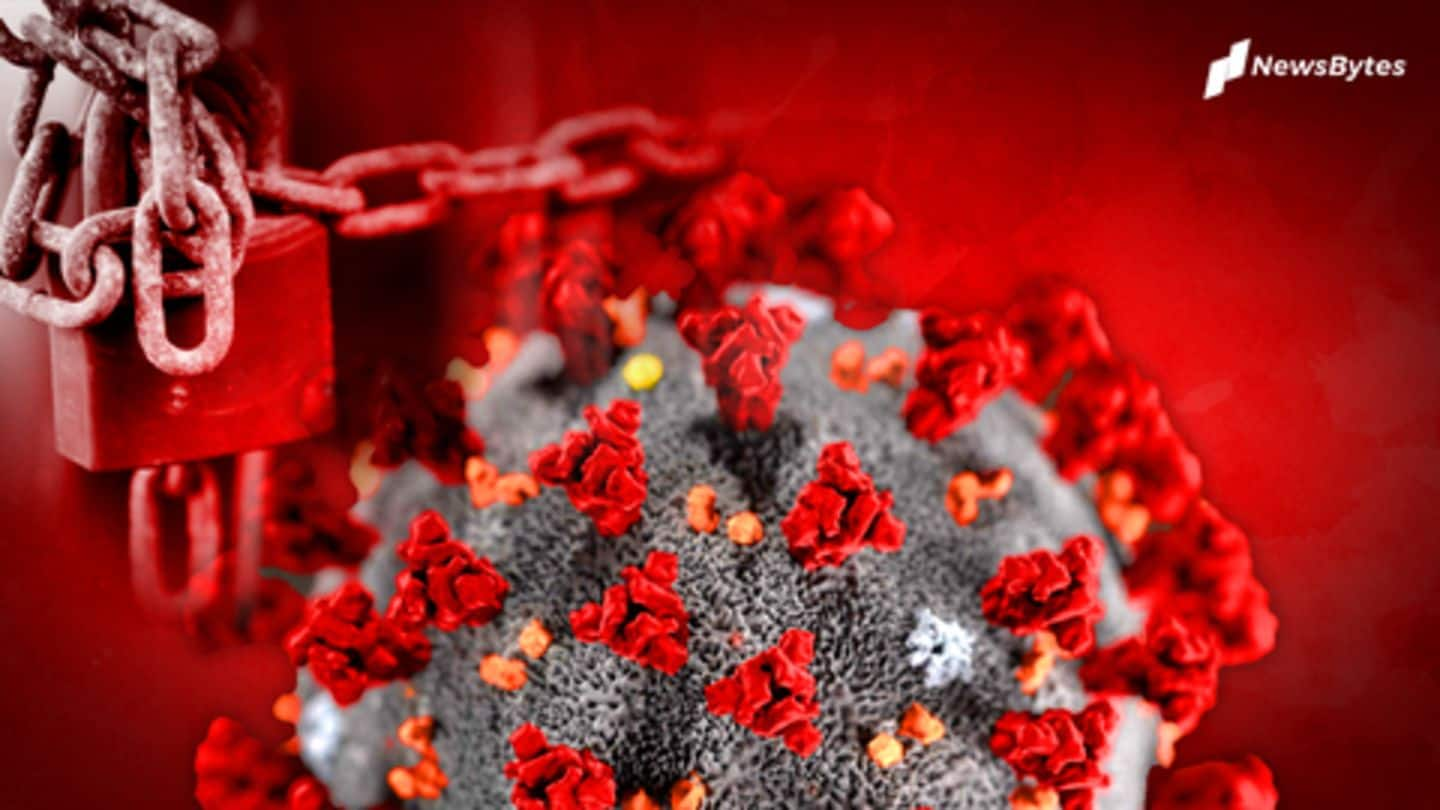 Prime Minister Narendra Modi on Wednesday said that lifting the lockdown on April 14 is unlikely. He made the statement during a meeting with the leaders of all parties. Since March 25, India has been under a nationwide lockdown, which was supposed to be lifted on April 14. However, the Centre has been considering an extension amid calls from several states for the same.
Will consult Chief Ministers, but lifting lockdown unlikely: PM Modi
According to NDTV, PM Modi said that by all accounts, it will not be possible to end the lockdown on April 14. He said we would consult with Chief Ministers, however, it looked unlikely that the lockdown would be lifted as scheduled. He also said that life would now be defined as "pre-corona and post-corona" and "massive behavioral, social and personal changes" are required.
PM Modi held all-party meet via video conference
PM Modi talked about the lockdown during a meeting with floor leaders of political parties via video conference on Wednesday. Among those present during the meeting were Congress' Ghulam Nabi Azad, Trinamool Congress leader Sudip Bandyopadhyay, Shiv Sena leader Sanjay Raut, Samajwadi Party's Ram Gopal Yadav, BSP leader SC Mishra, Lok Janshakti Party's Chirag Paswan, NCP chief Sharad Pawar and DMK leader TR Baalu.
The development comes as the total number of cases of the coronavirus disease (COVID-19) surged past 5,000. As per the latest update from the Health Ministry, by 9 am on Wednesday, India had reported 5,194 COVID-19 cases. These include 149 deaths and 4,643 active cases along with 401 cases where the patient was cured or discharged and one patient who migrated out of India.
Several states have been considering extension of lockdown
In recent days, several states have suggested extending the lockdown as the number of COVID-19 cases increased. Most recently, Uttarakhand Minister Madan Kaushik said the state government has sent a proposal for the extension of a lockdown in the state. A senior government official told The Economic Times that Uttar Pradesh, Madhya Pradesh, Maharashtra, Telangana, and Rajasthan are also thinking along these lines.
He earlier asked states to present strategy for 'staggered exit'
Notably, PM Modi had earlier asked Chief Ministers to propose a strategy for a "staggered exit" from the lockdown. The idea was for a district-wise phased plan for lifting the lockdown. Many states felt this would be challenging. An official told ET that major economic centers such as Mumbai, Delhi, Bengaluru—badly-hit due to the outbreak—will remain under lockdown. The lockdown may continue till April-end.
Uttar Pradesh to completely seal 15 districts starting midnight
The UP government has decided to completely seal 15 districts starting 12 am on Thursday at least until April 15. The 15 districts include Lucknow, Agra, Ghaziabad, Gautam Buddh Nagar, Kanpur, Varanasi, Shamli, Meerut, Bareilly, Bulandshahar, Firozabad, Maharajganj, Sitapur, Saharanpur, and Basti. The administration has identified regions with over six COVID-19 cases as "hotspots" where only doorstep deliveries and medical services will be allowed.