#WorldPressFreedomDay: 5 times Indian journalists brought powerful to their knees
#WorldPressFreedomDay: 5 times Indian journalists brought powerful to their knees
May 03, 2018, 03:17 pm
3 min read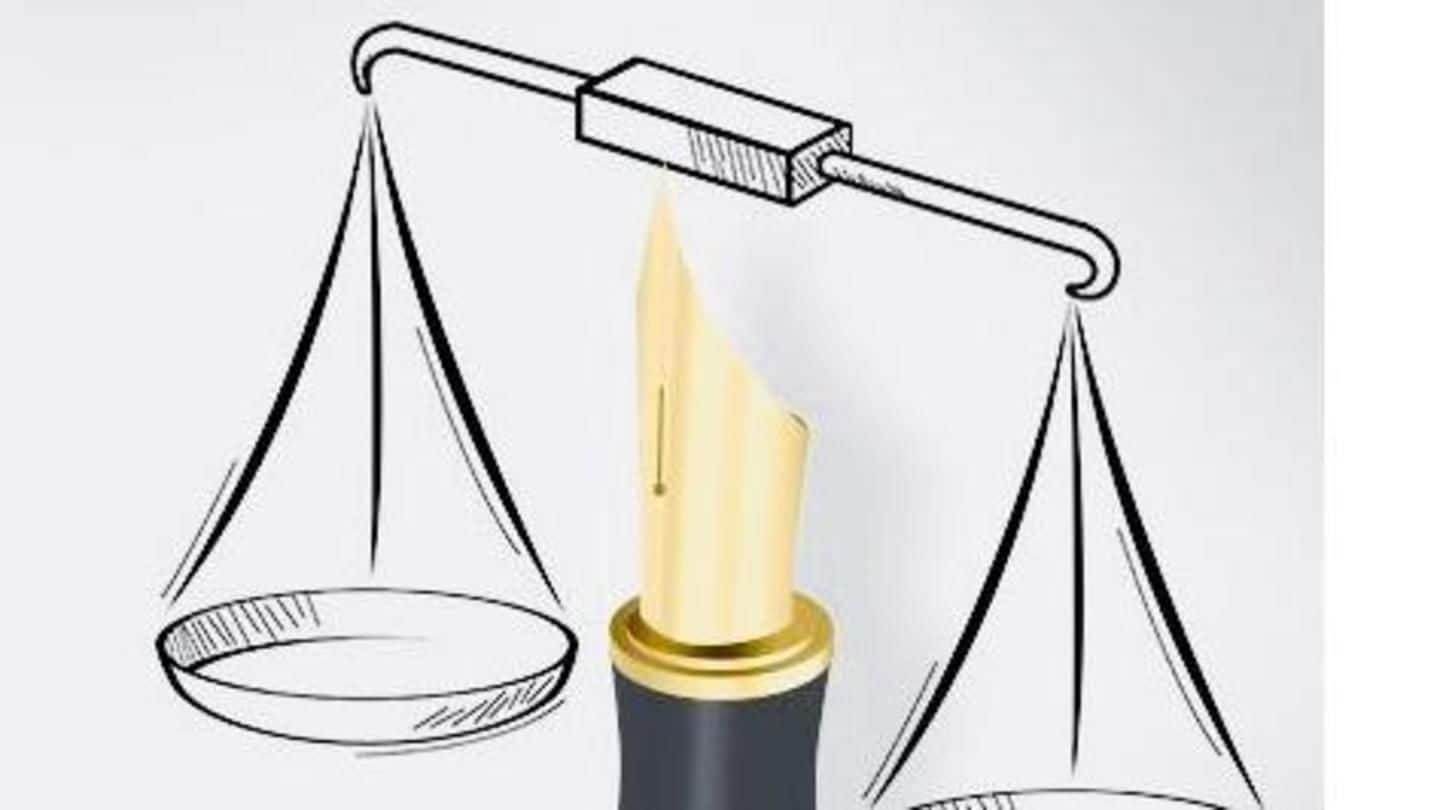 That media is biased and peddles lies is an accusation thrown more times than one can count. But it shouldn't be forgotten that there have been incidents when media held the ones in power accountable for their failures and blew the lid off lies, atrocities and shady deals. On World's Press Freedom Day, today we look back at five such incidents.
Bofors scandal: The story which brought Rajiv Gandhi down
An April 1987 report in Swedish State Radio stated Swedish arms manufacturer, Bofors paid bribes to Indians for sale of field howitzers. Chitra Subramaniam and N. Ram of The Hindu secretly sourced 300 documents on the shady deal and published them. The expose made Indians furious, leading to Congress's downfall in 1989 general elections. It was India's watershed moment.
The journalist who chased 2G scam for many years
The massive Indian telecom scandal in 2011 was preceded only by 'Watergate' in Time Magazine's "Top 10 Abuses of Power". At the center of this scam was an allegation that A Raja undercharged mobile companies for frequency allocation licenses, and even accepted bribes. The expose, that cost Indian government Rs. 1,76,645 crore, was spearheaded by Pioneer reporter J Gopikrishnan, who followed the story for many years.
Nira Radia tapes: How Open magazine exposed the elite
In 2010, Open Magazine published transcripts of conversations between PR honcho Nira Radia and politicians, industrialists, and senior journalists to expose how manipulations among elite decided our fate. Outlook too published a similar story, soon. Over 5,000 conversations were recorded between 2007-2009. During the 2G case hearing, the infamous recordings were presented to the Supreme Court by lawyer Prashant Bhushan.
Lid off Ram Rahim's dark world exposed by Tehelka journalist
Ram Rahim's conviction last year brought Northern India to a stand-still with his followers reiterating their 'Babaji' was innocent. However, former Tehelka journalists Anurag Tripathi and Ethmad A Khan had enough evidence to prove otherwise. Their sting exposed allegations of rape, murder, sexual exploitation, forced castrations, large-scale land grabbing, and illegal trade in arms and opium, against Goldman, in typical 'All The President's Men' style.
Tehelka's Operation West End exposes murky defense deals
In the year 2011, Tehelka's sting operation, 'Operation West End' exposed the bribes taken by defense officials and ministers for deals. It went on for seven and a half months with two journalists posing as arms dealer. They recorded the conversations, and on release, those indicted by the evidence resigned. It exposed shady deals done in NDA regime and tarnished India's image globally.