Is there no law in country: SC asks telecom companies
Is there no law in country: SC asks telecom companies
Feb 14, 2020, 02:05 pm
3 min read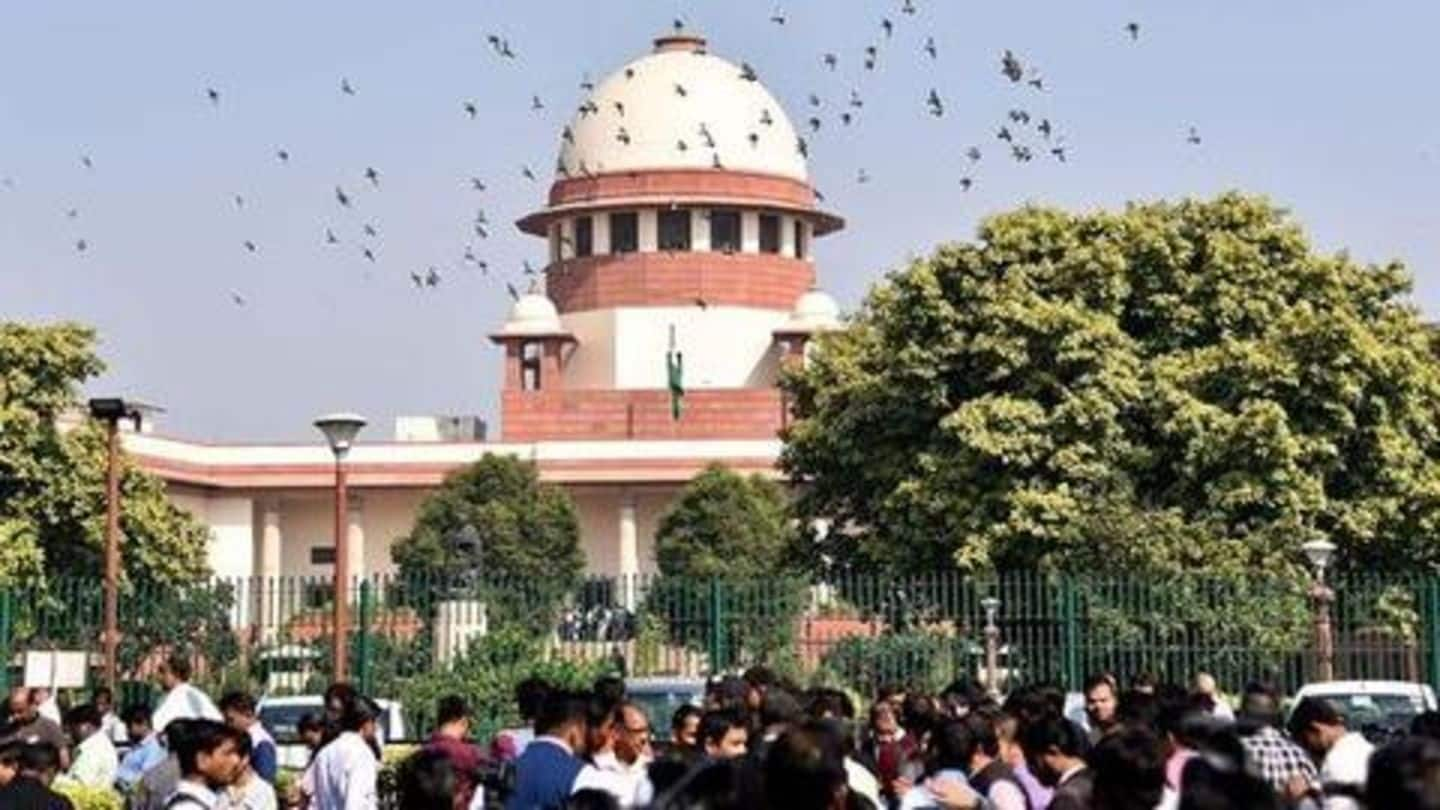 The Supreme Court was mighty furious on Friday and issued show-cause notices to telecom companies over their failure to clear Adjusted Gross Revenue (AGR) dues. Companies including Airtel and Vodafone, have to collectively pay Rs. 1.47 lakh crore to Department of Telecommunications (DoT). Their failure to follow 2019's order of the top court forced the bench to ask whether they should wind up SC.
In 2019, telecom operators were asked to pay money
Last year, the apex court found the operators guilty of underreporting their revenues and asked them to cough up the humongous amount of money. The operators were asked to pay the money by January 23, an order whose review they sought. But the top court junked their plea saying there was no "justifiable reason" to entertain it. Thereafter, they approached SC requesting a "modification".
So, who owes how much money to DoT?
While Bharti Airtel owes Rs. 35,000 crore to DoT, Vodafone-Idea has been asked to pay Rs. 53,000 crore. Only Reliance Jio, owned by Mukesh Ambani, has cleared its AGR dues.
I should not work in this country, remarked Justice Mishra
Today, the bench of Justices Arun Mishra, S Abdul Nazeer, and MR Shah asked telecom companies why contempt proceedings shouldn't be initiated against them. Expressing anger that the earlier order was ignored, Justice Mishra said, "Is there no law left in this country? I am literally anguished. I should not work in this country at all. I am saying this with some responsibility."
"There's so much money power"
"This cannot happen in this country. We cannot function in this fashion. Let's wind up the Supreme Court...It is better to leave this country. They (Telecom Companies) can stay the order? There is so much money power," he went on.
DoT officer, who stayed judgment, was reprimanded as well
The bench also lashed out at the DoT officer, who signed the order, effectively staying the judgment. Issuing a show-cause notice, asking the officer to explain his conduct, the bench told Solicitor General Tushar Mehta that the order must be withdrawn by evening, or else the officer will land in jail. "How can a government desk officer stay the SC order?" the bench asked.
Not a single penny has been deposited, noted SC
"Our conscience has been shaken by the way things are happening in the country. We have dismissed review plea in adjusted gross revenue case but still, not a single penny deposited," the bench said, and added it will do its best to fix the system.
Companies have to explain their version on March 17
Justice Shah suggested that contempt pleas shouldn't be initiated, but companies should be asked to explain why such action shouldn't be started. They have been summoned on March 17. After the development, shares of Vodafone-Idea fell over 12% in an overall domestic market. Meanwhile, the share price of Bharti Airtel too saw a dip of 5%. Tata Teleservices' shares witnessed a drop of 5.71%.