'Pervert' IAS officer in trouble after alleged scandalous affairs emerge
'Pervert' IAS officer in trouble after alleged scandalous affairs emerge
Written by
Siddhant Pandey
Aug 04, 2019, 06:51 pm
4 min read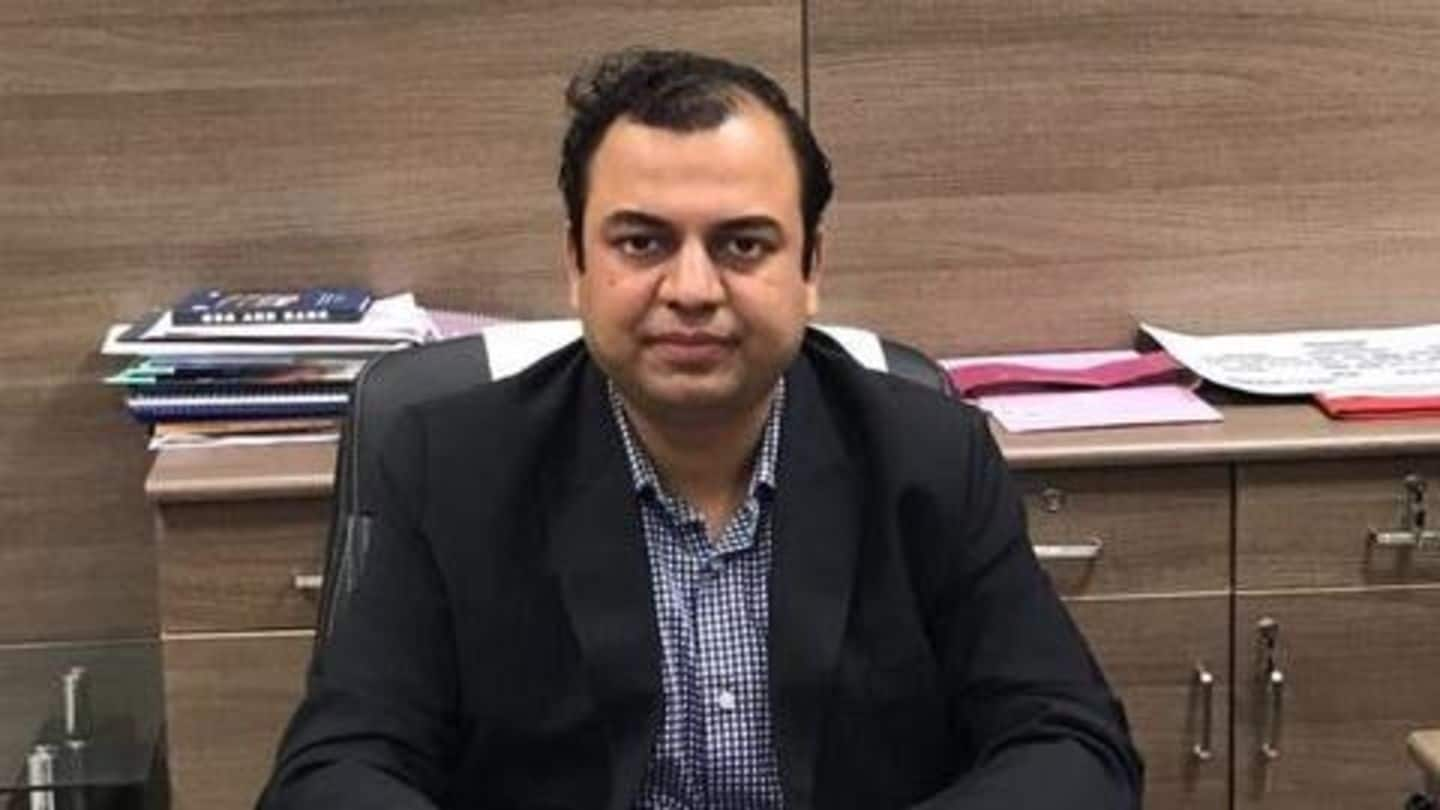 Gujarat cadre IAS officer Gaurav Dahiya is embroiled in a scandal as reports of bigamy, breach of trust and criminal intimidation were revealed in an investigation. The 2010-batch officer, who was Mission Director of the National Rural Health Mission, allegedly took a second wife before divorcing his first wife, and then started an affair with a third woman. Dahiya has, however, denied the allegations.
Dahiya allegedly ditched second-wife to start affair with NRHM colleague
According to an Ahmedabad Mirror investigation, Dahiya divorced his wife of 10 years, Shevane Bishnoi, on January 21 this year, after their separation in June 2017. He was allegedly abusive towards Bishnoi, threatened her family, and left her to marry Delhi-resident Leenu Singh at Tirupati Balaji. Thereafter, when Singh got pregnant, he left her and allegedly married an NRHM colleague, Pallavi.
Dahiya also facing sexual harassment allegations by NRHM subordinates
Described as a "pervert" and a "possessive lover" in the investigative report, Dahiya is also facing other complaints of sexual harassment by women employees at NRHM, who were his subordinates while he held the position of Mission Director.
Inquiry committee constituted on July 25 to investigate claims
Notably, on July 25, Chief Minister Vijay Rupani and Chief Secretary JN Singh appointed a high-level, five-member panel to investigate the allegations against Dahiya. Headed by Principal Secretary (ports and transport) Sunaina Tomar, the inquiry committee constitutes Industries Commissioner Mamta Verma, Vice-Chairman, and MD of Gujarat State Road Transport Corporation Sonal Mishra, Joint Secretary (GAD) Ashok Dave and retired deputy secretary Devi Pandya.
Committee recorded statements from Dahiya, Bishnoi's family, and Singh
On Saturday, the inquiry committee grilled Dahiya for five hours, starting 3 pm, in Gandhinagar, another Mirror report stated. Bishnoi's father and brother testified before the committee. After the meeting, Tomar noted they have recorded Dahiya's statements and gotten them attested by him. Additionally, the committee visited Leenu Singh in Delhi to record her statements and gather more evidence.
Committee asked me to remain present at 11am, Monday: Dahiya
After the meeting, Dahiya told TOI, "I was summoned by the committee headed by Sunaina Tomar. I have replied to the allegations made against me. The committee has asked me to remain present again at 11 am on Monday. I have nothing more to say."
Dahiya dismissed all allegations; says wedding photos are 'morphed'
Dahiya, on his part, has denied all allegations leveled against him. He denied that he ever married Singh or had a child with her and said that the photos obtained of their disputed wedding are morphed. Responding to claims made by his first wife, he also noted that the divorce with Bishnoi was mutual and denied ever threatening any of her family members.
Amid scandal, Dahiya transferred from NRHM Mission Director post
According to the Mirror, Dahiya's case has left the Gujarat administration embarrassed. Accordingly, he has been transferred from the position of NRHM Mission DIrector to the post of joint secretary in the public administration department.
'All India Services (Conduct) Rules' bans bigamy for government servants
It's to be noted that according to the All India Services (Conduct) Rules, 1968, a member of the service is barred from taking a second wife before divorcing the first one. Sources told TOI that if Dahiya is found guilty of the allegations of bigamy against him, he will be the first bureaucrat from Gujarat to be dismissed on the basis of moral turpitude.
Chhattisgarh IPS officer sacked for taking two wives in 2017
In 2017, a Chhattisgarh IPS officer was reportedly sacked by the central government for taking a second wife without having his first marriage annulled. In 2015, the Supreme Court had also noted that government servants having two wives are liable to be sacked.