NGT seeks report on waste management at Vaishno Devi
NGT seeks report on waste management at Vaishno Devi
Nov 13, 2017, 01:03 pm
3 min read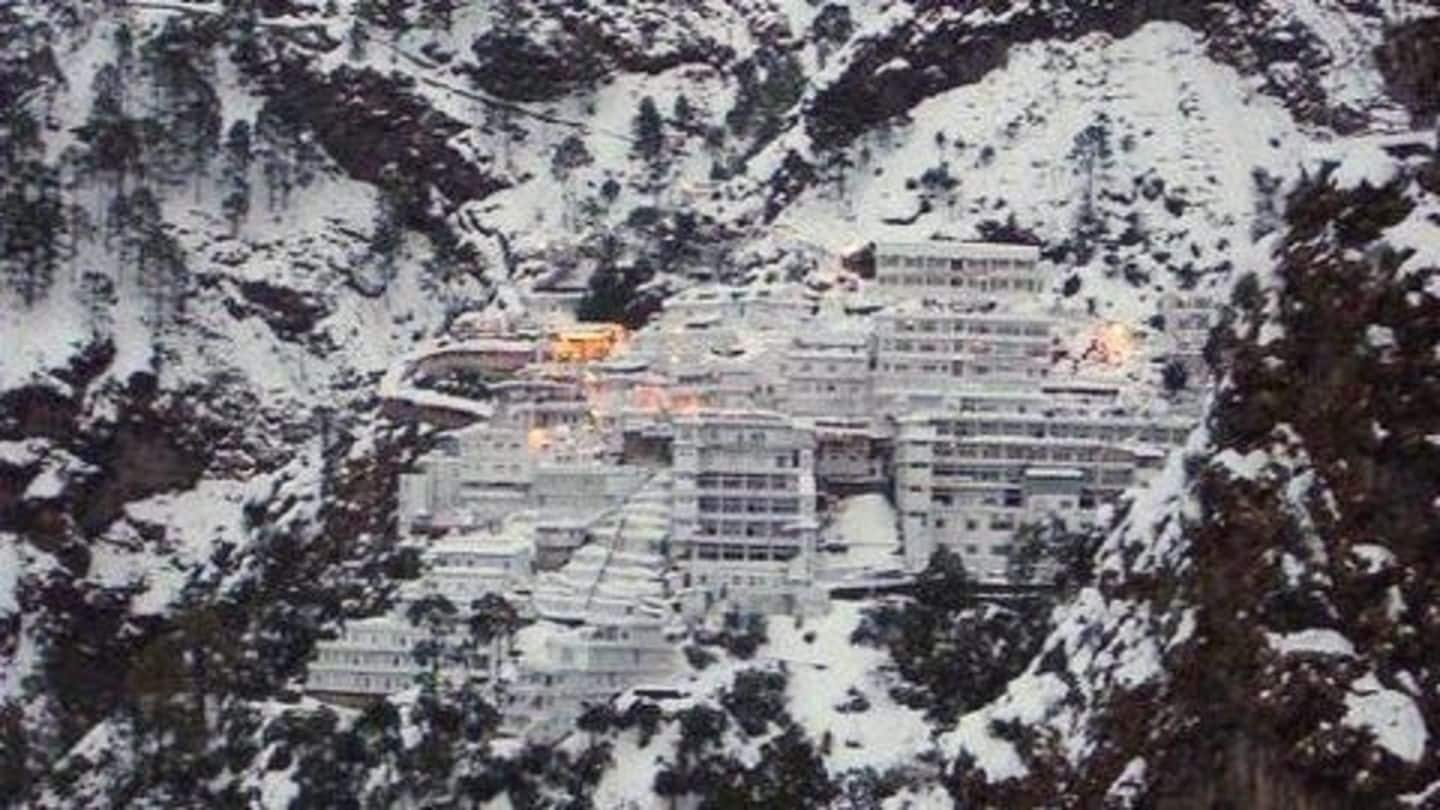 National Green Tribunal (NGT) sought a report on solid waste management from the Vaishno Devi Shrine Board. NGT bench headed by judge Swantanter Kumar told the board to detail the measures and 'remedial' steps taken to handle Municipal Solid Waste (MSW) at the Shrine. The green panel was hearing a litigation to stop the usage of horses, ponies, in the premises of shrine.
What is the function of NGT?
National Green Tribunal or NGT was established in 2010 under National Green Tribunal Act. NGT was formed to provide a special forum for effective and speedy disposal of cases related to environmental protection, forest conservation, and for seeking compensation for damages caused by violation of environmental laws. NGT is not bound by 'Code of Civil Procedure' but is "guided by principles of natural justice".
NGT is chaired by a retired Supreme Court judge. NGT's ruling can be sought for review and if that fails it can be challenged in the Supreme Court of India within 90 days.
Plea against the use of equines at Vaishno Devi
An environmental activist filed a plea with NGT over "pollution and danger to public health" due to indiscriminate use of equines - mules, horses, etc, at the Vaishno Devi pilgrim area. The plea sought directions to stop their usage here. It stated that "large amounts of untreated waste generated from pilgrims and the animals used to carry them was directly disposed into Banganga river.
Number of animals used on Vaishno Devi trail
Reportedly, close to '15,000-20,000 animals including horses, ponies and mules are deployed to carry worshippers on the 14 km-trail leading to Vaishno Devi temple'.
After the plea filed in Oct 2015, the NGT had pulled the Jammu & kashmir government and the Vaishno Devi Shrine Board and sought reply. In Jan 2016, the tribunal had asked the J&K state government to 'prepare an action plan' to tackle various kinds of pollution. The panel also prohibited plastic usage by shopkeepers in the Vaishno Devi Shrine region.
Vaishno Devi Board's response
In response to plea filed with NGT, the counsel for Vaishno Devi Board said that a road, to be used as walking track to temple, was under construction which would be functional by this November end. The counsel also said that this road was only meant for pedestrians and ponies/horses will not be allowed on it. The next hearing is scheduled on 28 September.