PM Modi on Kartarpur corridor: 'Even Berlin Wall fell'
PM Modi on Kartarpur corridor: 'Even Berlin Wall fell'
Written by
Shiladitya Ray
Nov 24, 2018, 11:11 am
2 min read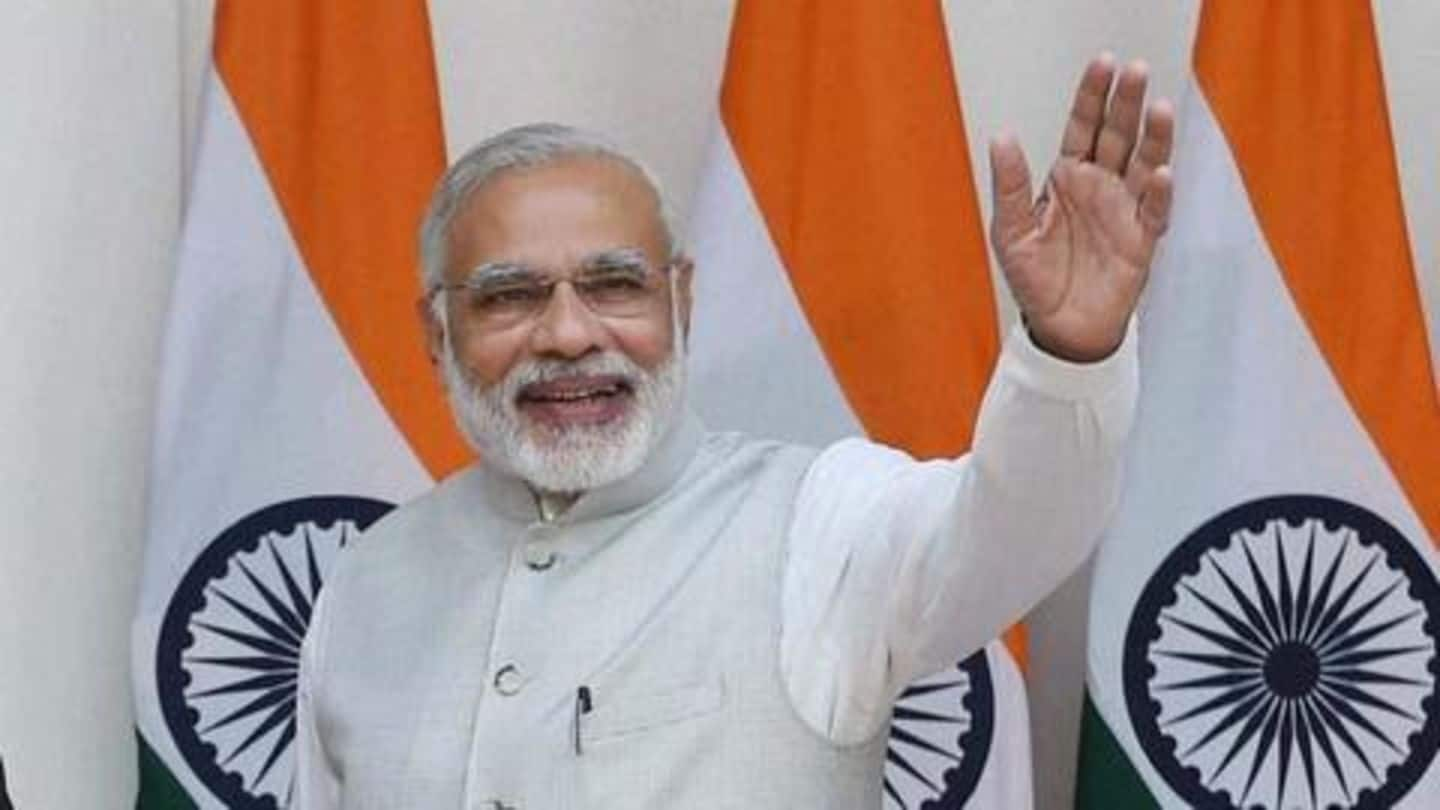 A day after the Union Cabinet cleared the development of the Kartarpur corridor to Gurdwara Darbar Sahib Kartarpur, Prime Minister Narendra Modi said that he hoped it would serve as a bridge between India and Pakistan. Likening the development of the corridor to the fall of the Berlin Wall, Modi added that it might signal betterment of ties between Indians and Pakistanis. Here's more.
"Had anyone ever thought that the Berlin Wall would fall. May be with the blessings of Guru Nanak Devji, this Kartarpur corridor will not just remain a corridor, but act as a bridge between the people of the two countries," said PM Modi.
Earlier, Pakistan had reciprocated India's move
Modi's comment came while he was at Union minister Harsimrat Kaur Badal's residence to mark the birth anniversary of Guru Nanak. Following the Union Cabinet's clearing of the plans to develop the Kartarpur corridor, Pakistan welcomed the decision and said that it would open its side of the corridor next year to mark the 550th birth anniversary of Guru Nanak.
Modi's overture to Pakistan comes after MEA's accusations
PM Modi's overture to Pakistan comes just hours after the Ministry of External Affairs (MEA) accused Pakistan of harassing Indian diplomats and denying them access to visit to Indian pilgrims visiting gurdwaras Nankana Sahib and Sacha Sauda Sahib in Pakistan. Further, the MEA had also accused Islamabad of promoting secessionist tendencies, based on photo and video-evidence of pro-Khalistan protesters at the aforementioned gurdwaras.
Sikhs had been demanding development of the corridor for years
For those unaware, the Gurdwara Darbar Sahib Kartarpur is situated inside Pakistan, 3km from the international border, and is the final resting place of Guru Nanak. For years, the Sikh community, led by political leaders and the Shiromani Gurdwara Parbandhak Committee, had been demanding the development of a corridor to allow Sikh pilgrims to travel to site and back to India within a day.