Now, you can give feedback to PM Modi on NaMo-app
Now, you can give feedback to PM Modi on NaMo-app
Written by
Shiladitya Ray
Jan 14, 2019, 03:55 pm
3 min read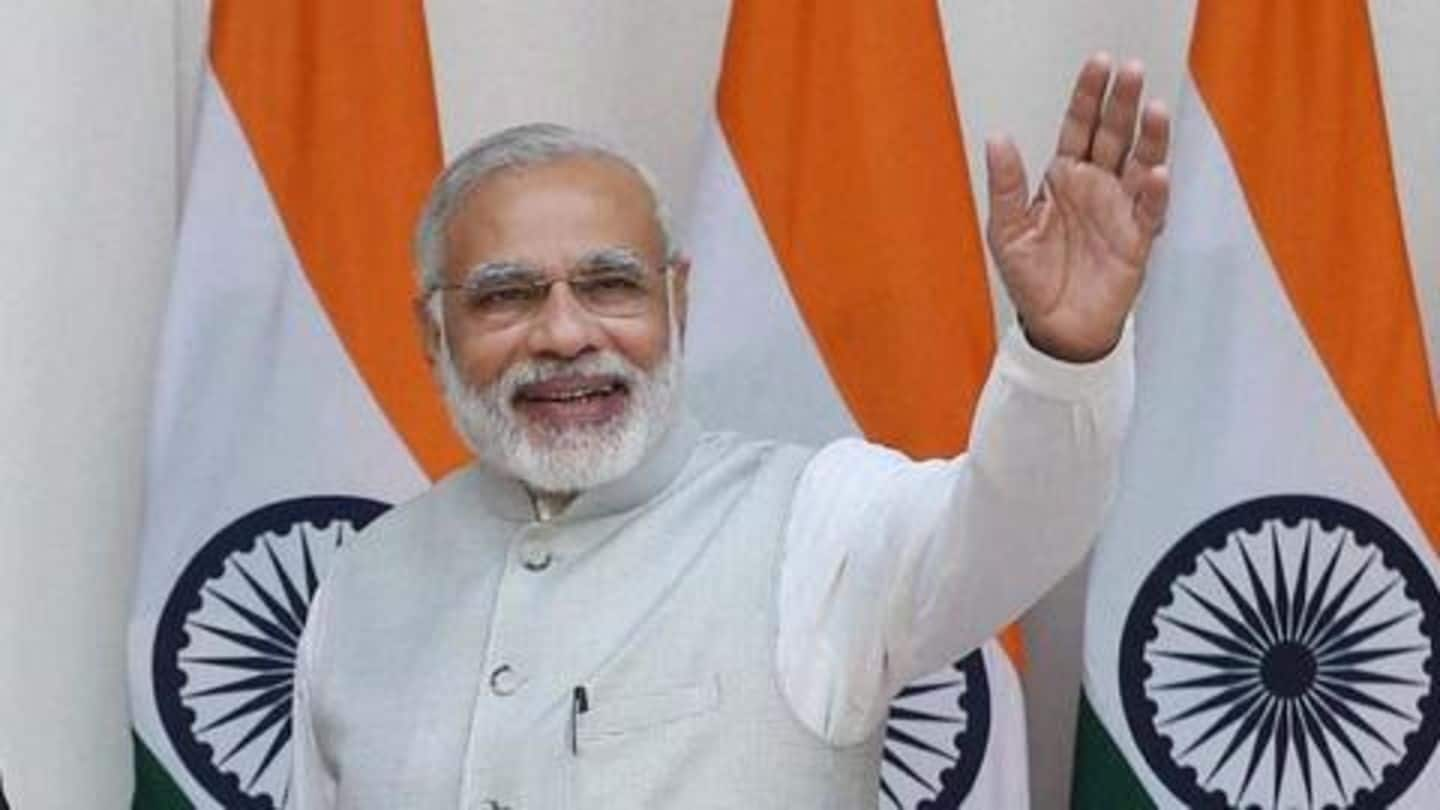 With the 2019 Lok Sabha elections fast approaching, Prime Minister Narendra Modi has appealed to citizens and has asked for "direct feedback" on a number of issues through a survey launched on the NaMo app. The detailed survey asks people to rate the government's work, local BJP leaders, and even asks citizens whether they think the 'mahagathbandhan' will work in their area. Here's more.
The survey asks people to rate the Modi government's performance
The survey, dubbed the 'People's PULSE' survey, starts by asking citizens to reveal their state and constituency. It then goes on to ask what respondents think about the Modi government's performance in the domains of affordable healthcare, farmer prosperity, corruption-free governance, Swachh Bharat, national security, economy, upliftment of the poor and marginalized, infrastructure creation, creation of employment opportunities, and rural electrification.
It also asks about issues which are important to voters
Respondents are required to answer the aforementioned questions a 5-point scale ranging from 'very poor' to 'excellent'. The survey then asks citizens which issues they take into consideration while voting. The options given are - cleanliness, employment, education, law and order situation, price rise, corruption, and farmer welfare. Once done, the survey asks citizens to name three most popular BJP leaders in their respective constituencies and states.
The survey further seeks to know the popularity of MPs
Then, further questions follow about the accessibility of MPs, initiatives taken by them, satisfaction with work done by them, and their popularity. In the second-last tab of the survey, citizens are asked how happy they are with roads, power, drinking water, healthcare, education, ration-related issues, job opportunities, law and order, and cleanliness in their constituencies. Answers have to be given on a 5-point scale.
Finally, it asks about the impact of the mahagathbandhan
The final part of the survey asks citizens if they feel that the 'mahagathbandhan' will have an impact on their respective constituencies. It further asks whether citizens will be interested in volunteering for the BJP, whether they have donated to the BJP, and whether they own some NaMo merchandise (which can be purchased via the app).
Why the survey is important for the BJP
According to BJP leaders, the survey is important as it will play an important part in the BJP's selection of issues ahead of the 2019 Lok Sabha elections. It is also important insofar as it will play a part in which candidates the BJP selects for the elections. Parliamentarians who are poorly rated might be dropped for the elections.