PM Modi inaugurates Kartarpur Corridor, thanks Imran Khan in speech
PM Modi inaugurates Kartarpur Corridor, thanks Imran Khan in speech
Nov 09, 2019, 02:03 pm
2 min read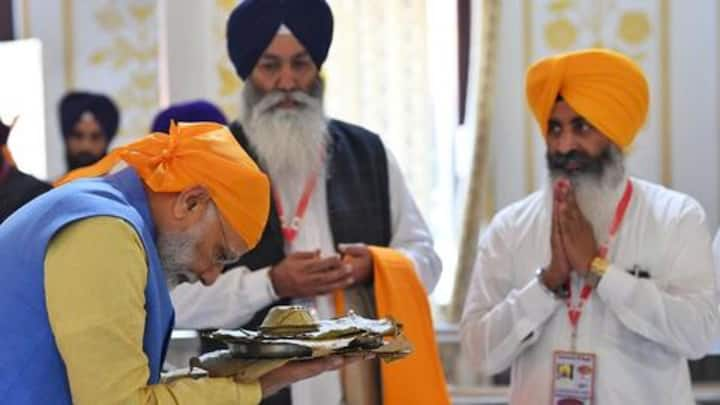 The Kartarapur Corridor, which will allow Indian pilgrims to visit holy shrine in Pakistan, was inaugurated by Prime Minister Narendra Modi today. Subsequently, the first batch of pilgrims left for the Gurudwara. He reached Punjab and met the state's Chief Minister Captain Amarinder Singh. Actor-turned-politician Sunny Deol, who will travel to the neighboring country to pay obeisance to Wahe Guru, also accompanied PM Modi.
The corridor is being opened before Guru Nanak Jayanti
The Kartarpur Sahib holds significance for Sikhs as it's the place where the religion's founder Guru Nanak Dev spent his final days. Its opening just days before Guru's 550th anniversary on November 12, has sent a wave of joy across devotees. In what qualifies as a rare moment, PM Modi thanked his Pakistani counterpart Imran Khan for "respecting sentiments" of Indians in his address.
Corridor is opening at time when Indo-Pak ties are bitter
It's pertinent to underline that the Kartarpur Corridor was green-lit at a time when relations between India and Pakistan have been strained. However, Islamabad's decision to levy a $20 fee on Indian pilgrims, which it said will be used for "maintenance" of the 4-km-long corridor, ruffled feathers in New Delhi. The confusion over the requirement of the passport also miffed India.
PM Modi thanked everyone associated with Corridor
In his address, PM Modi thanked everyone who was associated with the Corridor's inauguration. "The Corridor, Integrated Check Post will serve thousands of devotees daily. Guru Nanak's teachings are being translated into various languages so that the next generation can also be enriched from them," he said. He also called for imbibing teachings of Guru Nanak Dev as they are still relevant.
However, Ayodhya verdict didn't find place in his speech
Reportedly, PM Modi's speech went on for nearly half-an-hour but he didn't mention the historic Ayodhya judgment even once. Earlier in the day, the Supreme Court ended the legal battle of Ram Janmabhoomi by giving the disputed land to Hindus and allocating another 5 acres of land for the mosque to Muslims. Before the verdict, PM Modi had called for peace and harmony.