PMC Bank crisis: RBI raises withdrawal limit to Rs. 50,000
PMC Bank crisis: RBI raises withdrawal limit to Rs. 50,000
Written by
Siddhant Pandey
Nov 05, 2019, 07:40 pm
2 min read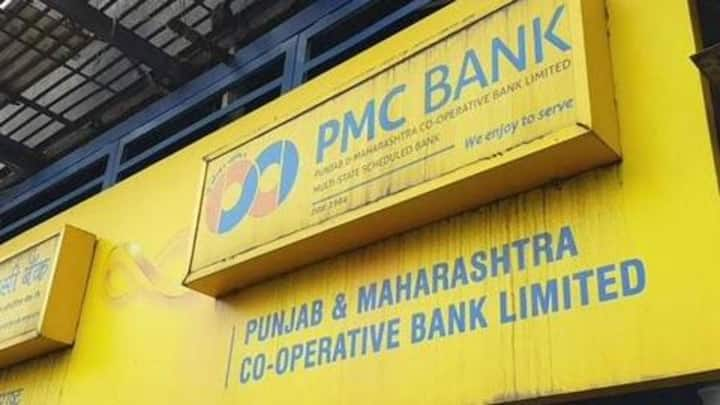 The withdrawal limit for account holders of the crisis-hit Punjab and Maharashtra Cooperative (PMC) Bank has been raised to Rs. 50,000, the Reserve Bank of India (RBI) said in a press release on Tuesday. The RBI had earlier imposed restrictions on the withdrawal after a Rs. 4,355-crore scam, involving Housing Development and Infrastructure Ltd (HDIL), came to the fore. Here are more details.
RBI enhanced withdrawal limit after reviewing PMC's ability to pay
The RBI raised the withdrawal limit from the previous Rs. 40,000 cap after reviewing the bank's liquidity position and its ability to pay its depositors, the bank stated in its press release. Further, the apex bank noted that with this enhanced withdrawal limit, over 78% of PMC Bank depositors will be able to withdraw their entire account balance.
PMC accountholders can also withdraw money from bank's ATMs
Adding that people PMC depositors can now withdraw money from the bank's own ATMs, the RBI reassured, "The Reserve Bank is closely monitoring the position and shall continue to take further steps as are necessary to safeguard the interest of the depositors of the bank."
RBI first imposed withdrawal cap in September
In September, the RBI capped withdrawal at Rs. 1,000 under Section 35A of the Banking Regulation Act, taking cognizance of the PMC Bank scam. The limit was gradually increased to Rs. 40,000. Chaos ensued as depositors of the bank couldn't withdraw their money for daily expenditures. As of Tuesday, eight bank depositors have allegedly died due to issues arising from the withdrawal limit.
Nine protesting PMC depositors taken into custody today
PMC Bank depositors have also held protests against the withdrawal limit. In one such protest against Finance Minister Nirmala Sitharaman outside the RBI office in Mumbai's Bandra Kurla Complex, nine bank depositors were taken into custody by the police.
What is the PMC Bank scam?
The PMC Bank secretly loaned 73% of its total loan book size (Rs. 8,880cr) to the realty developer HDIL and its related entity. Through specially-created dummy accounts, the bank made loans to HDIL despite non-payments, giving Rs. 6,500 crore to the company in loans. These transactions were also allegedly hidden from RBI's audit. Five persons including HDIL promoters have been arrested in the case.