Karnataka Bajrang Dal member's murder: Probe suggests local gang rivalry
Karnataka Bajrang Dal member's murder: Probe suggests local gang rivalry
Feb 26, 2022, 05:30 pm
3 min read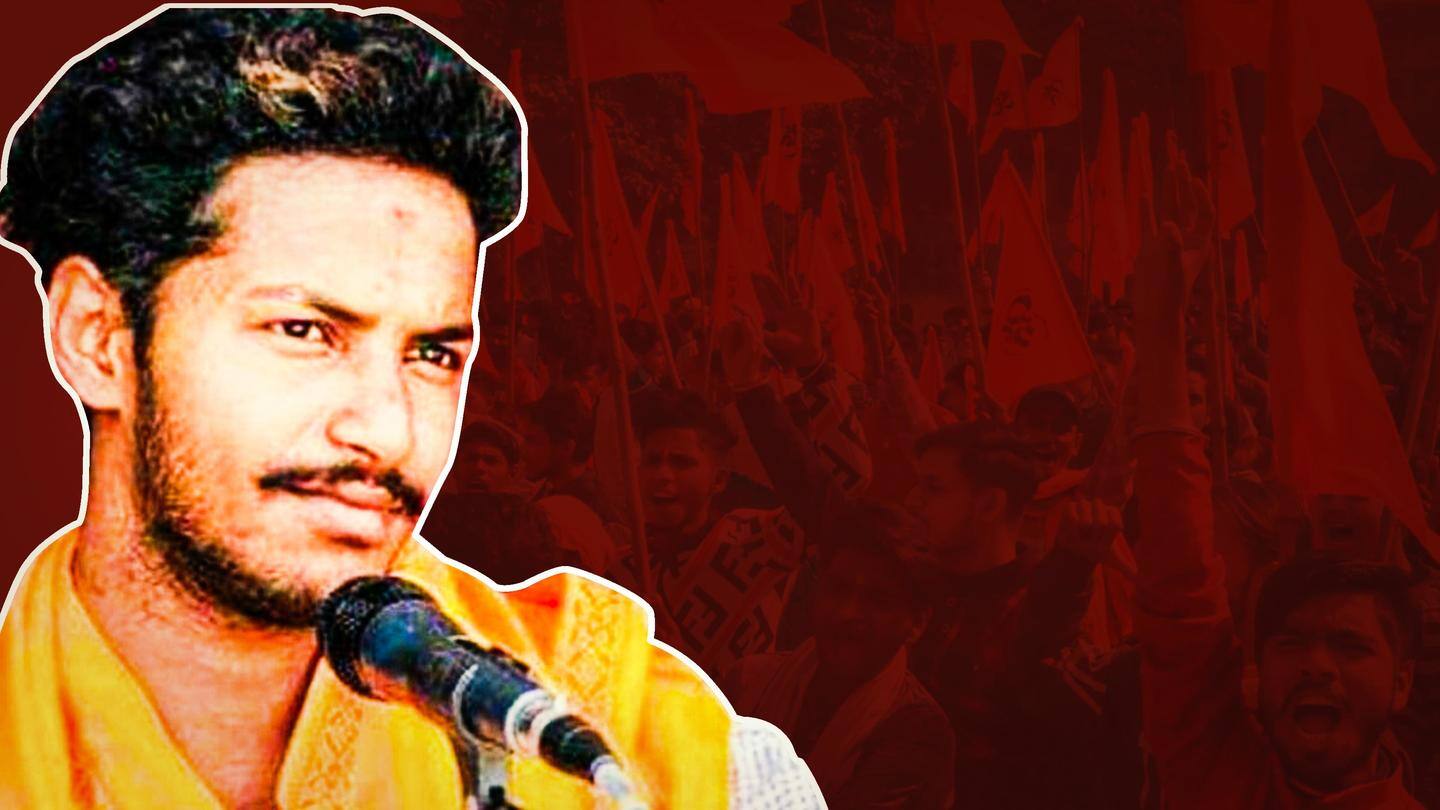 Police in Karnataka say that the murder of Harsha Hindu—a 27-year-old member of the right-wing outfit Bajrang Dal—was likely carried out due to a local and long-standing gang rivalry. Harsha was stabbed to death in Shivamogga city on the night of Sunday (February 20). However, further investigations are underway and the police have not yet ruled out the possibility of a larger group's involvement.
Why does this story matter?
The breakthrough in police investigation is significant as Harsha's murder triggered communal tensions and violence in the southern state.
The incident also came amid the hijab row in Karnataka—protests by students for and against the wearing of the traditional headscarf inside schools and colleges.
However, police have so far maintained that there is no link between the two.
Police blame rivalry between Hindu, Muslim gangs
"It seems to be part of a long rivalry between Hindutva gangs and Muslim gangs in the area," a police official said, according to The Indian Express. Harsha was stabbed to death by a gang carrying swords after he stepped out his house to have dinner at a restaurant. His killing had triggered violent incidents across Shivamogga over the next few days.
10 people arrested so far
Police have arrested two more people in connection with the murder, taking the total number of arrests to 10. Thirty-year-old Mohammed Kashif, identified as the main accused, had allegedly brought together the gang members for the murder. Kashif and three other accused have been involved in a total of 16 crimes reported in Shivamogga since 2016.
Over a dozen cases against accused
Kashif is also named in four cases of armed robberies, assault, and arson between 2016 and 2017. Rihan Sharif, another key accused, has 11 cases filed against him including three cases of assault and a flurry of burglaries between June and July of 2019.
Harsha faced 4 criminal cases
Reportedly, Harsha himself faced at least four criminal cases, one of them for allegedly insulting Prophet Mohammed. He was linked to three other cases of assault in Shivamogga between 2017 and 2019. In December 2020, he was arrested in a rioting case and released on bail in January 2021. In his final days, Harsha had made comments on social media about the hijab row.
"It was a planned murder and did not happen on the spur of the moment. A lot of preparation has gone into it. Some of the arrested men who played supporting roles did not know the organizer of the attack very well," police sources told TIE. Several political leaders, including state minister KS Eshwarappa, have been calling for an NIA probe into the case.