Ludhiana: Police trace kids missing from illegal shelter home
Ludhiana: Police trace kids missing from illegal shelter home
Sep 02, 2018, 02:59 pm
2 min read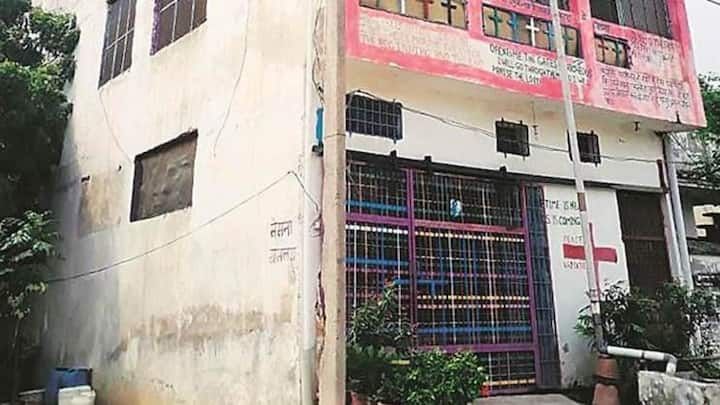 In a major development in the case of 30 kids missing from Packiam Mercy Cross Child Shelter Home in Ludhiana, the Jharkhand police on Saturday traced seven children. With this, 20 out of 30 children have been rescued. Notably, the illegal shelter home came under scanner when neighbors complained to the police. An investigation unearthed shocking details about the home run by a 59-year-old.
News about shelter homes led to complaint against this one
After seeing reports of illegal activities in shelter homes across the country, neighbors alerted the police and claimed they heard voices of children being beaten. 38 kids were housed at the home, but when police launched probe they found only 8. The owner Satyandra Parkash Moses, alias Musa, claimed he sent the rest 30 kids to their homes, but police had their doubts.
Kids were thrashed, illegally converted to Christianity, probe finds
Teams of Ludhiana and Jharkhand police launched an operation about happenings inside the home and unearthed some staggering revelations. A member of Ludhiana CWC said kids were thrashed, forced into child labor, and illegally converted to Christianity. All kids belonged to poor or tribal families, and their parents had sent them to the home in hope of a better life, and education.
Investigation reveals each kid was given a new Christian name
The CWC member said they found photos and records of 30-40 kids, but 300-400 children may have stayed and passed from the shelter in the last 10 years. "As per documents seized, every child came here on the basis of a written undertaking of an oath on Bible," the member revealed. Further, every kid was given a new Christian name, the probe found.
Kids weren't allowed to interact with locals, tells senior officer
"Catch them young was their plan. They targeted children who were five or six years old. The children were tutored in a religious environment. They were not allowed to interact with other children of the locality," West Singhbhum Superintendent of Police G Kranti Kumar, said.
Church official claims Musa was only serving humanity
About the living conditions in the home, 15 of the rescued kids said they were taught Bible. While the older kids cooked food, younger ones were tasked with bringing the wood. Strangely, Musa's arrest on August 28, was opposed by Council of churches Acting Chairman K Koshy. Though he agreed the home wasn't registered with any Christianity council, he claimed Musa was serving humanity.