Pune: Hoarding-frame collapses, man killed right after immersing wife's ashes
Last updated on
Oct 06, 2018, 04:02 pm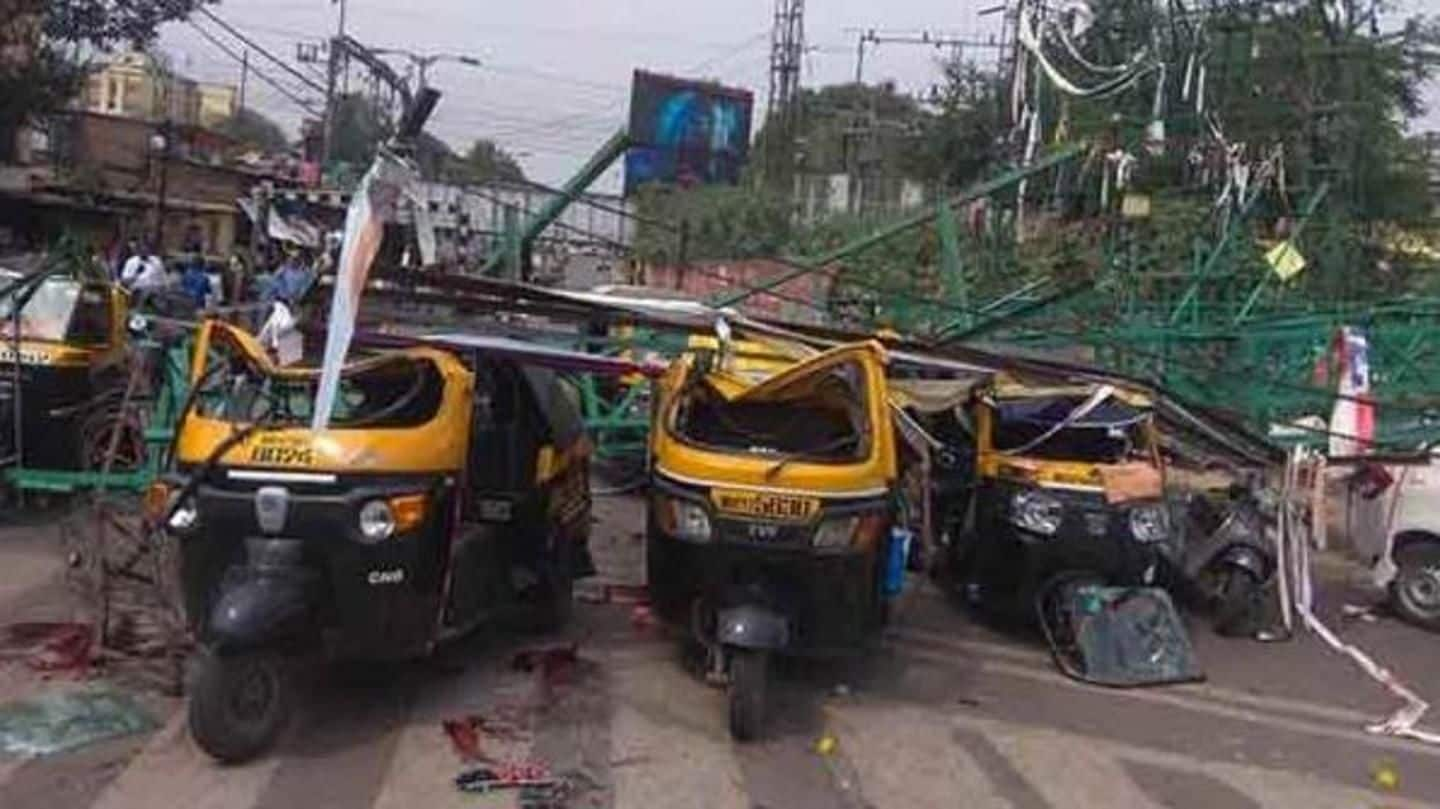 A 40-year-old man, who was returning home after immersing his wife's ashes, was among the four people killed when a hoarding in railway station premises fell on vehicles on the adjoining road in Pune today. The 40-feet hoarding collapsed on vehicles which had stopped at Shahir Amar Shaikh Chowk traffic light near Pune Railway Station, police said adding five others were injured. Here's more.
5 auto-rickshaws, two-wheeler, car damaged in the accident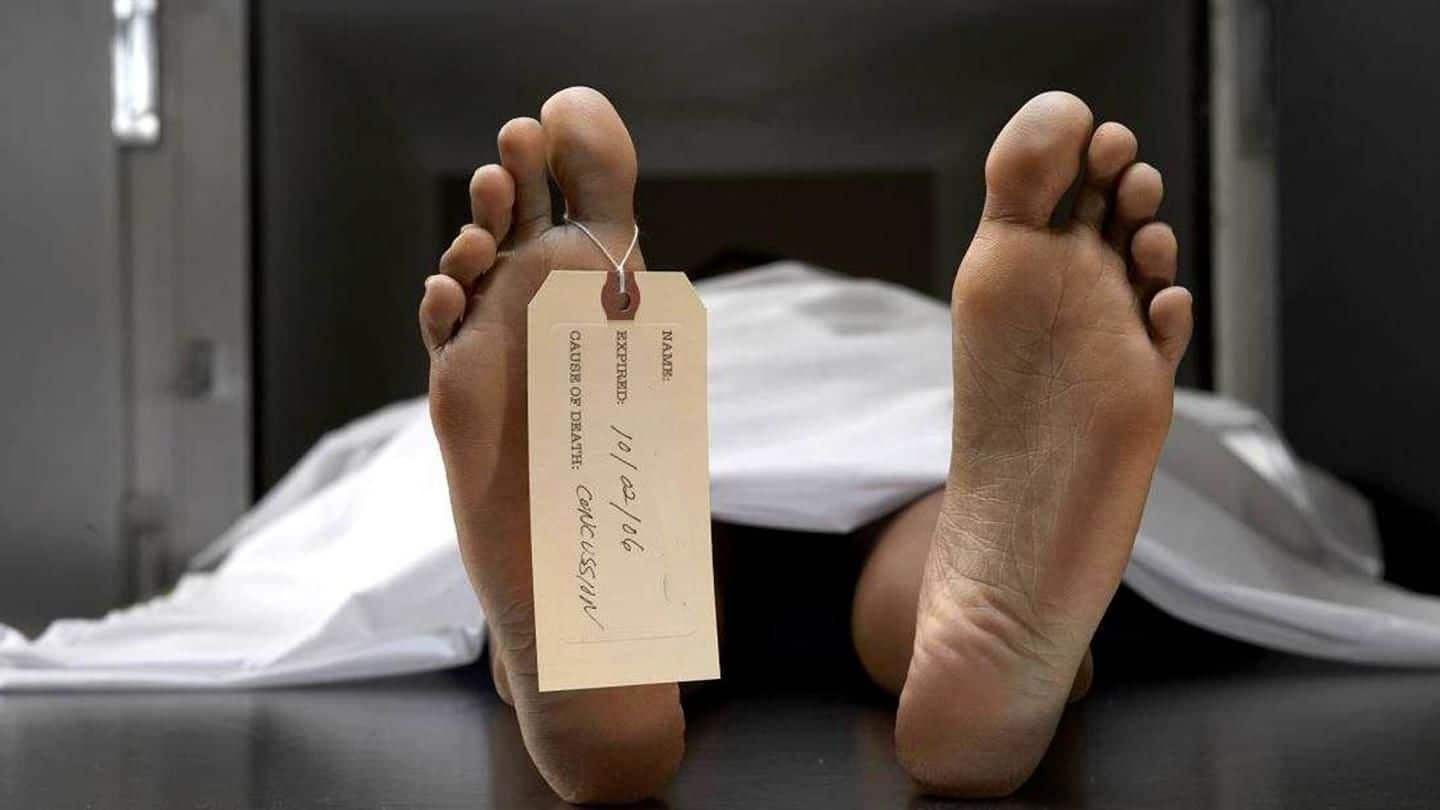 The hoarding was being dismantled at around 2 pm by a contractor hired by the Railways when it came crashing down, Deputy Commissioner of Police, B Singh, said. The deceased were identified as Shamrao Kasar (70), Shamrao Dhotre (48), Shivaji Pardeshi (40), and Javed Khan (40). Fire brigade officials said that five auto-rickshaws, a two-wheeler, and a car were damaged in the accident.
Pardeshi's children lost both parents within just three days
Pardeshi's family was probably the most affected. After his wife passed away on Thursday, he along with his son, daughter and mother had gone to immerse her ashes. They were returning when the hoarding collapsed, according to a friend of the family.
Thankfully, it was afternoon and there was not much traffic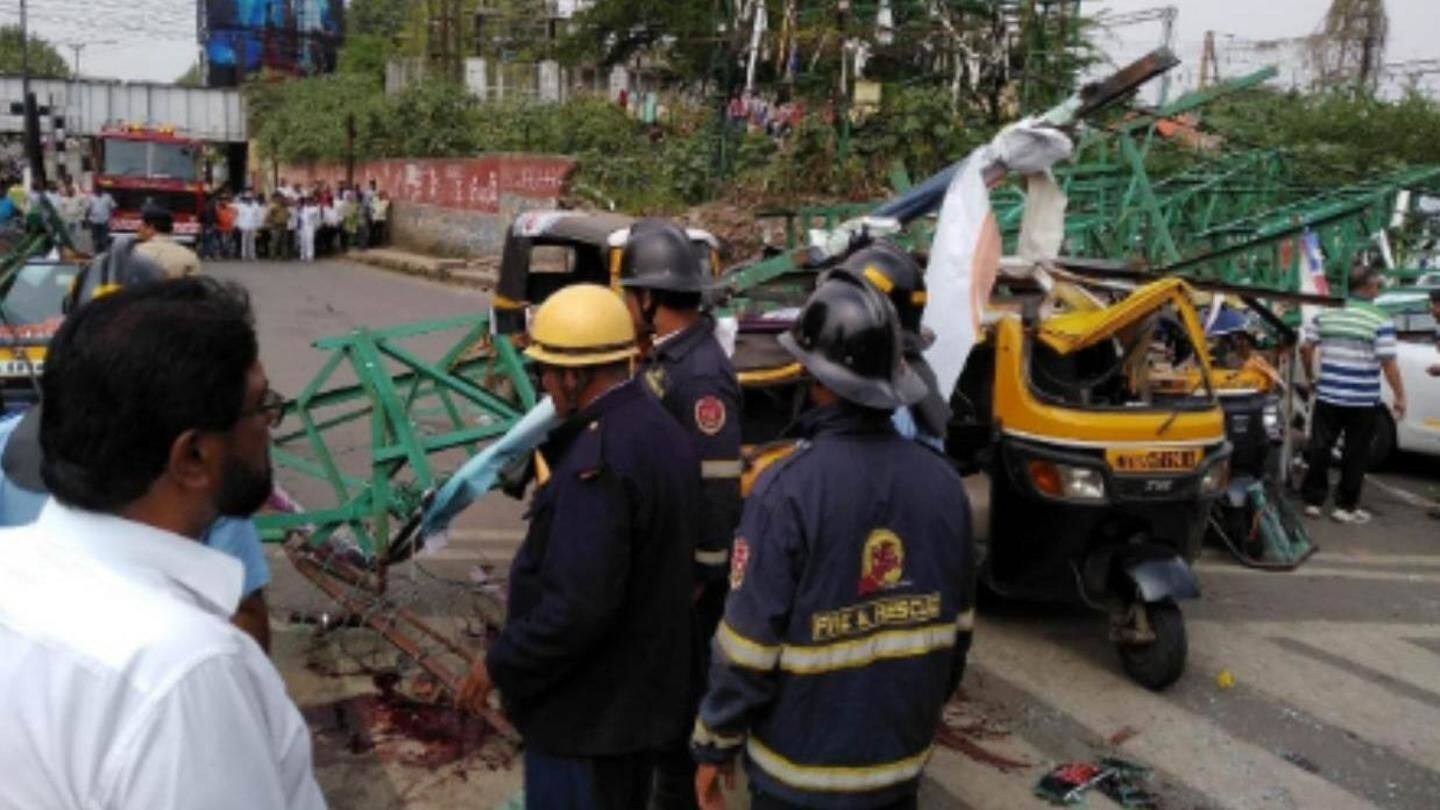 There seemed to be some negligence on the part of the contractor, the DCP said, adding that a case of culpable homicide not amounting to murder was registered against him and his workers under the Indian Penal Code. "Since it was afternoon, there was not much traffic. Had there been more traffic, there would have been many more casualties," a local resident said.
Central Railway constituted high-level committee, probe is on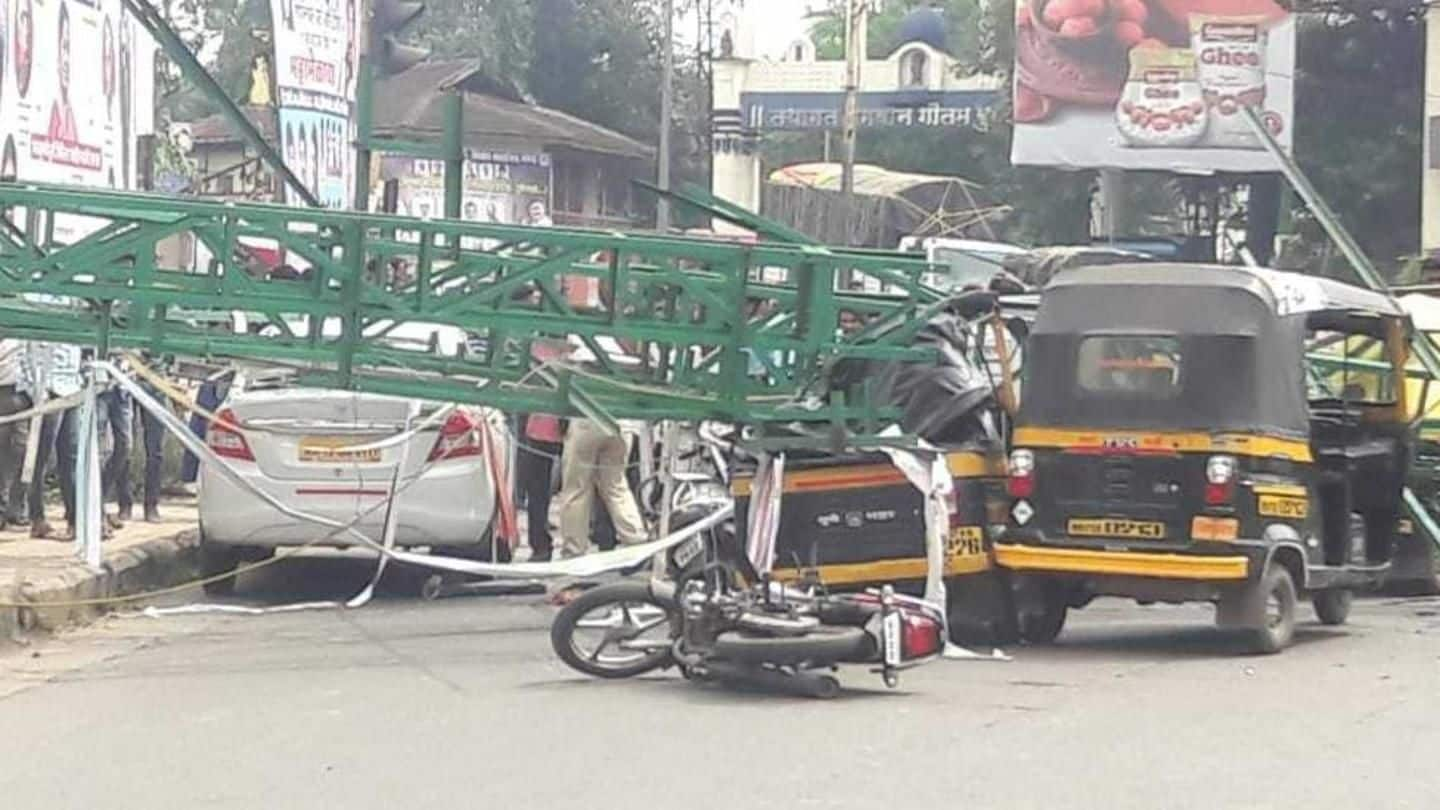 Meanwhile, a Central Railway official said they have constituted a high-level committee to probe the incident. The Railways had hired an outdoor advertisement agency to put up hoardings on the railway premises a few years ago, but as the agency didn't follow safety norms, it was asked to remove the structures, he said, adding, when the agency didn't listen, they hired a contractor.
Railways will provide compensation to the families of the deceased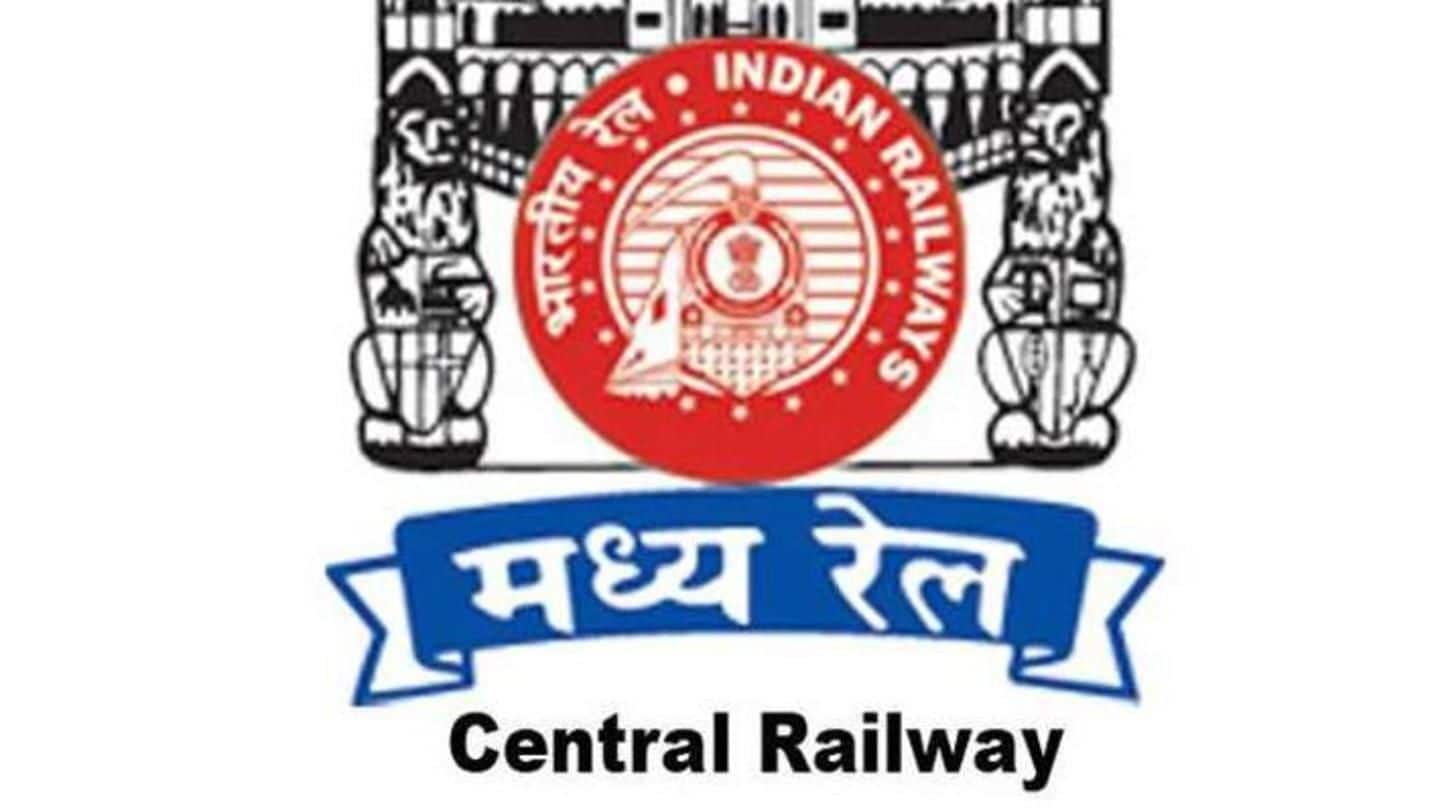 Some mistake took place while removing the hoarding and instead of falling on the railway premises it crashed on the roadside, Pune Divisional Railway Manager Milind Deouskar said. The injured of the accident were rushed to a nearby government-run hospital. The Railways has assured that they will provide compensation to the families of the deceased and medical help to the injured, he said.