Another push for Ram Mandir: VHP organizes mega-rally in Delhi
Another push for Ram Mandir: VHP organizes mega-rally in Delhi
Dec 09, 2018, 04:32 pm
3 min read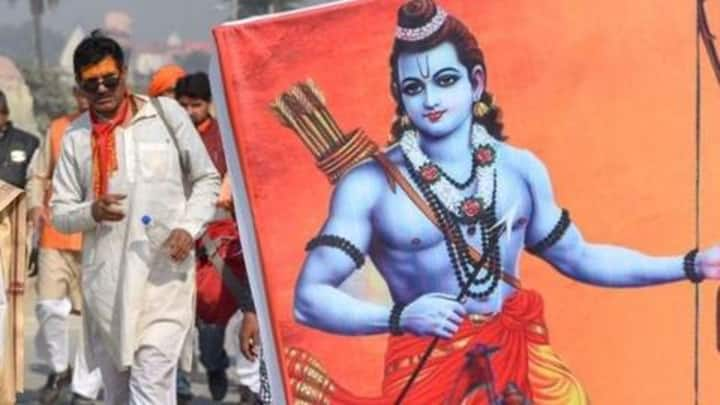 In what qualifies as yet another push for early construction of Ram Mandir at the disputed site of Ayodhya, Uttar Pradesh, the Vishwa Hindu Parishad on Sunday organized a rally in New Delhi. The right-wing outfit's Dharam Sansad saw a sea of supporters with RSS' executive head Suresh 'Bhaiyyaji' Joshi telling them bringing a law for the construction is the only option. Here's more.
What is happening in Delhi
On November 25, similar rallies were organized by the VHP in different parts of the nation, including Nagpur, Ayodhya, and Mangaluru. This mega rally comes days before winter session in the Parliament starts, and bodies are hoping to build pressure on the government. Tight security arrangements have been done at Ramlila Maidan with snipers taking positions in high-rise buildings.
The rally is affecting the traffic
Due to the rally, traffic restrictions were imposed in the national capital. Reportedly no traffic will be allowed on Ranjeet Singh Flyover (from Guru Nanak Chowk to Barakhambha Road), JLN Marg (from Rajghat to Delhi Gate), Chaman Lal Marg near VIP gate. It is expected that VHP president Vishnu Sadashiv Kokje and international working president Alok Kumar would address the crowd.
We are not begging, says Bhaiyyaji Joshi
About the rally, VHP spokesperson Vinod Bansal said it will change the hearts of those who aren't in favor of temple in Ayodhya. He said VHP went from door-to-door to make this rally a success. Addressing the crowd of thousands, Joshi said they weren't against any community. "We are not begging but expressing sentiments. Making law is the only option for Ram temple," he said.
"Don't remove Modi from PM post till temple is constructed"
One of the speakers, Swami Hansdevacharya of Haridwar said, "We should not let Modi leave Prime Minister post until he meets the promise of building Ram Temple." It should be noted that last month BJP ally Shiv Sena's chief Uddhav Thackeray went to Ayodhya to wake the government from its deep slumber and garner support for temple construction. He slammed the NDA's 'lethargy'.
Hearing date for Ayodhya dispute will be fixed in January
Notably, after the Allahabad High Court divided the 2.77 acres of land equally among all three parties- Ram Lalla, Sunni Waqf Board and Nirmohi Akhada in 2010, they approached the Supreme Court as the verdict was upsetting. The sensitive case has been lying in the apex court for years and in October Chief Justice Ranjan Gogoi listed it for January 2019.