#AyodhyaDispute: No urgent hearing, rules SC, matter listed for January'19
#AyodhyaDispute: No urgent hearing, rules SC, matter listed for January'19
Oct 29, 2018, 04:08 pm
2 min read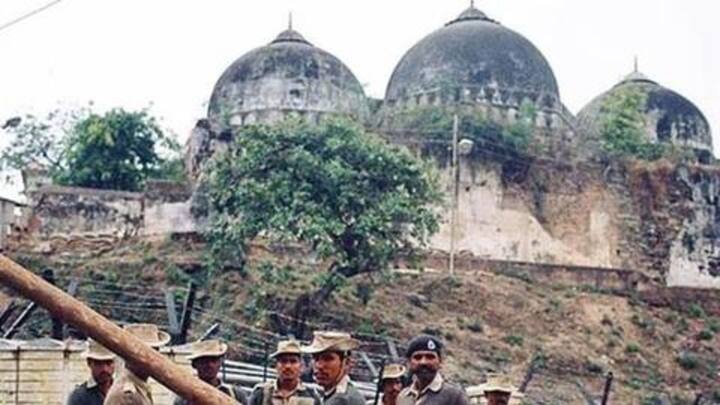 The Supreme Court of India on Monday said the date for hearing title dispute of Ayodhya will be decided in the first week of January 2019, meaning there would be no urgent hearing in the matter. The top court did not give any schedule in the case. The bench, headed by CJI Ranjan Gogoi included Justice S K Kaul and K M Joseph.
A bit about the 2010 verdict of Allahabad HC
After none of the three parties- Sunni Wakf Board, Ram Lalla and Nirmohi Akhara, were able to prove title, the Allahabad HC divided the land into three parts. The HC gave the verdict 2:1 in the case. Unhappy sides then approached the top court. The case was being heard by a bench headed by former CJI Dipak Misra, but he completed his tenure before the verdict.
An earlier SC judgment may affect the case
The SC, on September 27 noted that mosque is not essential for praying in Islam. The top court gave its verdict on a plea challenging the 1994 judgment to Ismail Faruqi vs Union of India case. In a majority verdict of 2:1, a three-judge bench ruled the civil suit has to be decided on the basis of evidence and the previous verdict has no relevance.
The case has redefined Indian politics
The disputed land in Ayodhya has been at the center of Indian politics for long. Earlier, senior lawyer and Congress leader Kapil Sibal had urged the top court to not hear the case till 2019 general elections. The Hindu parties had strongly opposed Sibal's idea. Notably, SC spoke about treating it only as a property dispute.
Meanwhile, Adityanath urged SC to deliver judgment on Ram Mandir
Commenting on the long-standing issue, Uttar Pradesh Chief Minister Yogi Adityanath said for BJP the Ram Mandir is not an 'electoral issue'. He added, "If Supreme Court can give judgment in the Sabarimala case, it should also give its order in Ram temple case."