Now, an app to rent boyfriends and 'cure' depression
Now, an app to rent boyfriends and 'cure' depression
Aug 26, 2018, 08:51 pm
3 min read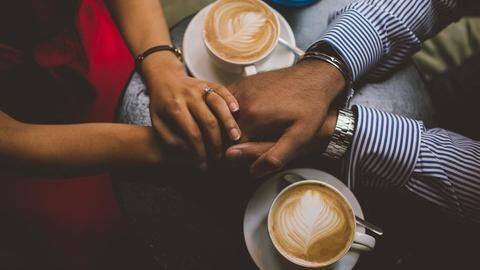 A new app called Rent A Boy|Friend was launched in Mumbai and Pune on Friday with a motive to fight depression. The app's founder is Kaushal Prakash, an interior designer turned entrepreneur, who thinks having boyfriends, or boy friends, can cure mental illness. He claims to be a victim of depression, and hopes to do his bit in fighting it, reports DNA.
How does this app, claiming to have all answers, work?
Prakash claims his app connects women to 'gentlemen', who can just be a 10th or 12th pass. The men (read boyfriends) are all A-grade models who have been selected after rigorous auditions, said Prakash. The women can 'rent' them. The parameters are looks and communication skills (no surprises there)! He also claims to have run a thorough criminal check on all men listed on the app and website.
Just talk: No sexual relationships, no private meetings
The app is definitely not for hook-ups. That's what Prakash claims. He said there will be no private meetings or sexual relationships between the boyfriends and women who rent them. Ironically, men listed on the website flaunt their well-toned six-pack abs. But why are only men on rent? Because "rent a girlfriend sounds weird in India but it's ok abroad," asserts Prakash.
What's in it for men? Money, of course
Prakash asserts the website (http://www.rentabf.in/) works on a commission basis. 70% of the rent will go directly to the men. And there are demarcations as well. For Rs. 3,000 per hour, you can get a celebrity boyfriend, for Rs. 2,000 a model boyfriend and a commoner for Rs. 300-400. These men are capable of giving 'emotional advice', says Prakash.
At Rs. 500, you can psychiatric help for 15-20 minutes
But helping you rent a boyfriend isn't the only thing this app does. A toll-free number lets people get 'psychiatric help' for 15-20 minutes by paying Rs. 500. However, Prakash didn't give clarity on the qualification of people working at this call center.
Psychotherapist tells why rent-a-boyfriend app is problematic
Notably, Japan has a booming rent-a-family industry. Founder of 'Family Romance', wherein professional actors behave like real family, Ishii Yuichi claimed his company helps people cope up losses. But Prakash's idea isn't similar, as it's seeded around the notion that a partner may cure depression. A Mumbai based psychiatrist said this was taking advantage of people who don't know the impact of mental illness.
It's like a racket to cover mental health, says psychotherapist
"It seems to me like RABF is trying to cover up a racket with a mental health service, which also means they are discounting the 16 years of training some of us mental health experts have to undertake," the psychotherapist added.