Karnataka-elections: Inked-fingers will get you free dosas at this hotel
Karnataka-elections: Inked-fingers will get you free dosas at this hotel
May 12, 2018, 02:32 pm
2 min read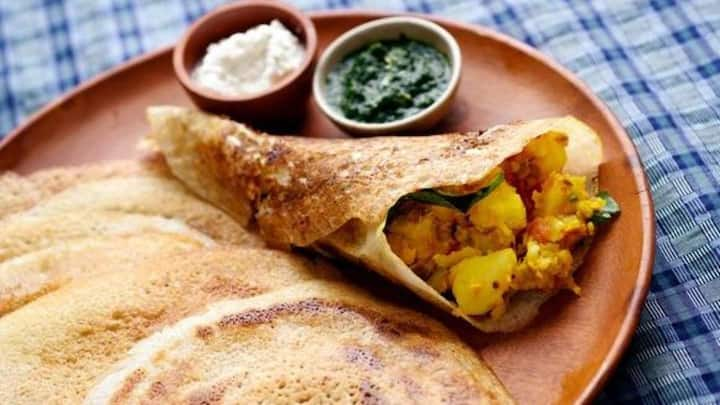 After a high-voltage campaigning, brisk voting began in Karnataka at 7 AM, Saturday. Tapping on the election fever and hoping to lure youngsters to cast their votes, a restaurant is offering free dosas and filter coffees to first-time voters. All they have to do is show their inked fingers at the Nisarga Grand Hotel, in Nrupatunga area and devour on the delicacies.
The reason behind the restaurant's generosity on election day
The hotel owner Krishna Raj said the idea was meant to change poor voter turnout in the city. Recalling an incident, Raj said a few students of University Visvesvaraya College of Engineering were discussing elections in the restaurant and felt their votes have no significance. When Raj intervened to tell them otherwise, the students pulled his leg, he said.
Why don't you give free dosas, students apparently told Raj
"They asked me to offer them free dosa and coffee if they vote. I agreed to it. This is part of the 'show your ink' campaign started by 'Young Indians' in association with Confederate of Indian Industries," Raj said.
Restaurants are doing their bit to encourage voters
A chain of quick-service restaurants Vasudev's Adiga is offering free coffee across its 20 outlets. A cyber cafe in Rajajinagar is offering free Internet services to voters. A restaurant in Manyata tech-park is giving 10% discount on bills. However, they can't be fooled into giving freebies. "They can't fool us as the ink used was distinctly identifiable," said a proprietor.
Are discounts really working? Not much says restaurant owner
Shashank Shekhar, owner of cafe-cum-restaurant SMISE, in Bengaluru said offering 40% discount on the bill isn't doing the trick. Speaking to us, he said, "We opened at 8 AM, like all weekends, but there hasn't been a rush. People don't go to vote usually." He is hoping turnout will increase later in the day. Notably, Bengaluru recorded one of the lowest urban voter-turnouts.