No load shedding in India from March'19? It's possible
No load shedding in India from March'19? It's possible
Jun 06, 2018, 10:48 am
2 min read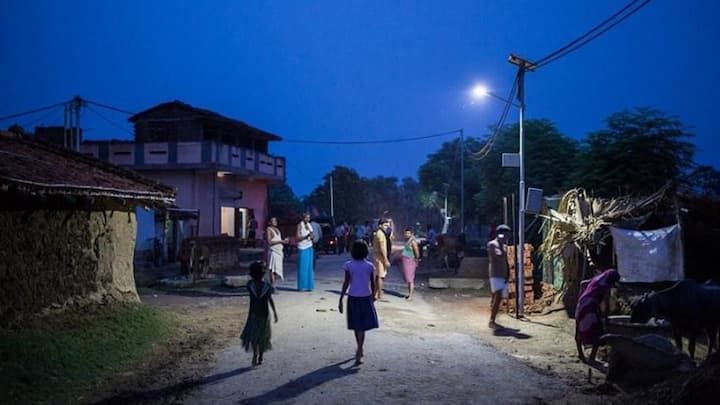 The Narendra Modi government is working hard to ensure load shedding is soon a thing of the past. In its draft power policy, the Center has proposed fining discoms for power cuts "other than in force majeure conditions or technical faults." But companies aren't too happy. "It's for the government to decide its priorities," said Sanjay Kumar Banga, CEO, Tata Power-Delhi Distribution Pvt Ltd.
Proposals in the draft policy
The Draft Tariff Policy has made another suggestion: putting the financial burden of AT&C losses on discoms beyond 15%, Power Minister RK Singh told reporters at a press conference yesterday. "All discussions will be done with states," he said. It also proposes reducing charges per unit (variable) and increasing the monthly rental (fixed), in line with discoms' payment patterns to power generators.
Public feedback invited till June 20
Elaborating on the recommendations, Singh said the penalty to be levied on discoms for load shedding would be decided by the regulatory authority of respective states. The government has invited public feedback on the policy till June 20.
Is India equipped adequately to set such aims?
The government's recent claims that India has been completely electrified, one that Singh repeated yesterday, has drawn much criticism. In India, a village is considered electrified if its public institutions and 10% households can access power. Unsurprisingly, millions of homes still lack power, or get supply only for a few hours daily. Outages are common even in major cities like Bengaluru.
There are several reasons for load shedding, including cost considerations, unsupportive regulatory mechanisms, and underutilization of coal plants. Experts say the ideal solution is to add solar power to the grid, which remains at its peak during summers and is the cheapest source. The stakes are high considering India is looking at advanced technologies like electric vehicles, which will increase demand for power.
'India on track to meet renewable energy target by 2022'
At the conference, Singh talked about other projects the government had worked on, including the Saubhagya scheme, under which applicants can seek power at homes for free. Earlier, they had to pay for the infrastructure first. Solar capacities have doubled and wind and hydroelectric generation have increased by 3-4 times in the last four years. India will achieve the renewable energy target of 175GW by 2022, he added.