Bengaluru facing power-outage since days. Time to pay up, BESCOM?
Bengaluru facing power-outage since days. Time to pay up, BESCOM?
Written by
Pallabi C Samal
Apr 25, 2018, 07:17 pm
2 min read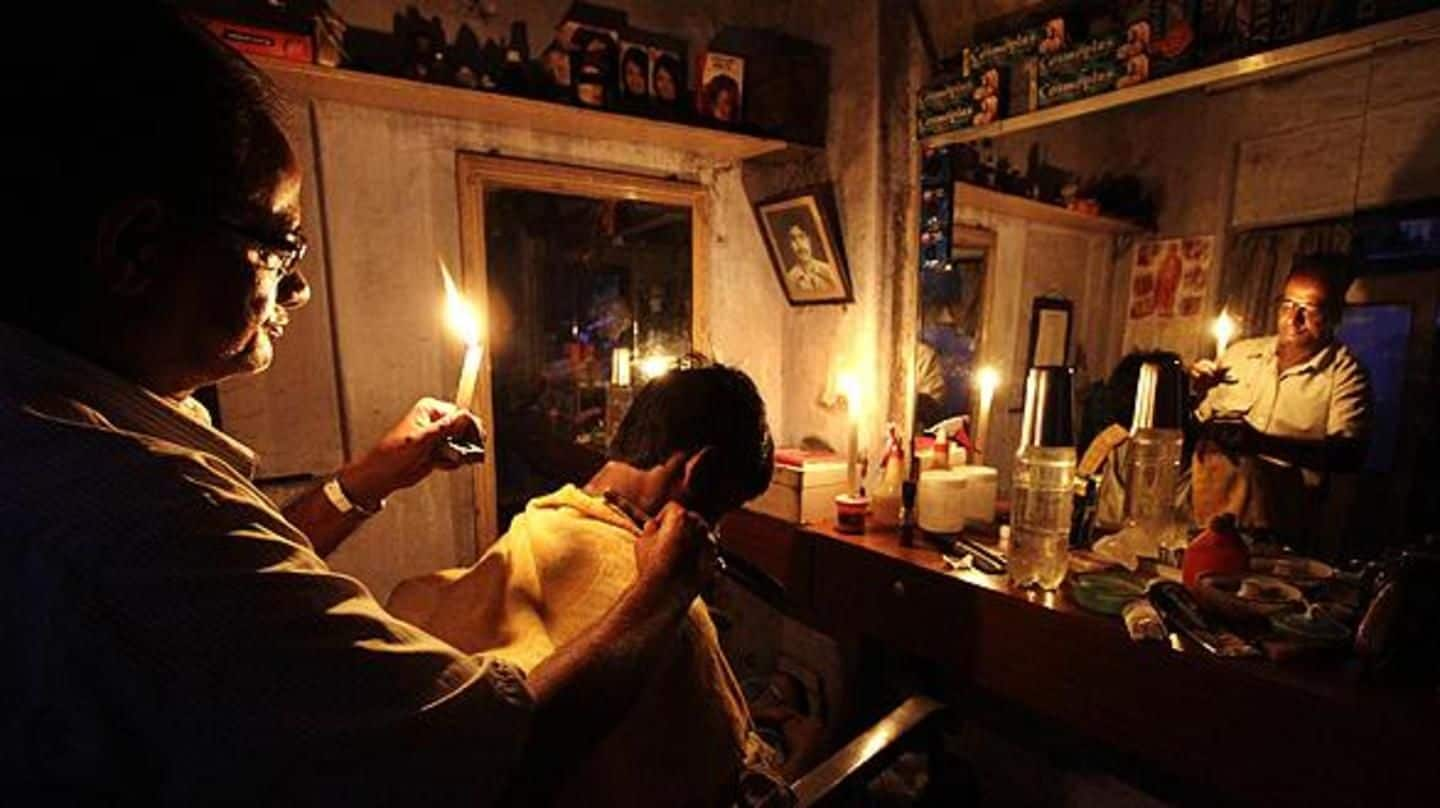 If Bengalureans get paid for unscheduled power cuts, as Delhiites, they'd be crorepatis by now. The city has been facing unscheduled power cuts since days and BESCOM, the power supplying body, is being a mute spectator. Though the state government claims to have surplus of power, the annoyed tweets by students preparing for exams and those wanting to enjoy IPL tell a different tale.
Sunday or Saunaday: Hot day, outages, BESCOM helpline number blocked
People also complained that BESCOM helpline-number, 1912, remains unresponsive; on Sunday, due to heavy load of calls, it was blocked. Through its Twitter handle @NammaBESCOM, the electricity supplier provided numbers of its circles in case 1912 is unreachable. When asked for reasons behind the crisis, BESCOM officials blamed KPTCL (the power distribution body) and rains, due to which electricity poles got uprooted.
BESCOM official said power outage due to 'localized' problems
"Peak demand last year was 10,242MW. This year, record peak demand has been 10,777MW in March. Overall availability has been around 10,200MW. As of now, generation is enough for existing demand," said a BESCOM official, adding that due to 'localized' problems, power's getting snapped.
Where there's no power cut, there's low voltage
Just two months ago, both BESCOM MD and Energy minister DK Shivakumar had assured full power during summers. However, it turned out to be a lie, didn't it? One Bengalurean, through Twitter, requested BESCOM for a solution as he has a patient at home who needs to be on machines and due to low voltage/power outages, it's becoming difficult to manage that.
BESCOM website doesn't mention names of places reporting power cuts
The areas where unscheduled power cuts were reported yesterday include Malleswaram, Thanisandra, Vijayanagar, Jayanagar, Indira Nagar, BTM, Hampinagar, Cooke Town, Mathikere, Shantinagar, Koramangala, CV Raman Nagar, Pai Layout and Nagarbhavi. However, BESCOM website has no mention of these areas under the section of power cuts.