SC refuses to give Modi biopic's copy to Congress' activist
SC refuses to give Modi biopic's copy to Congress' activist
Apr 08, 2019, 06:02 pm
2 min read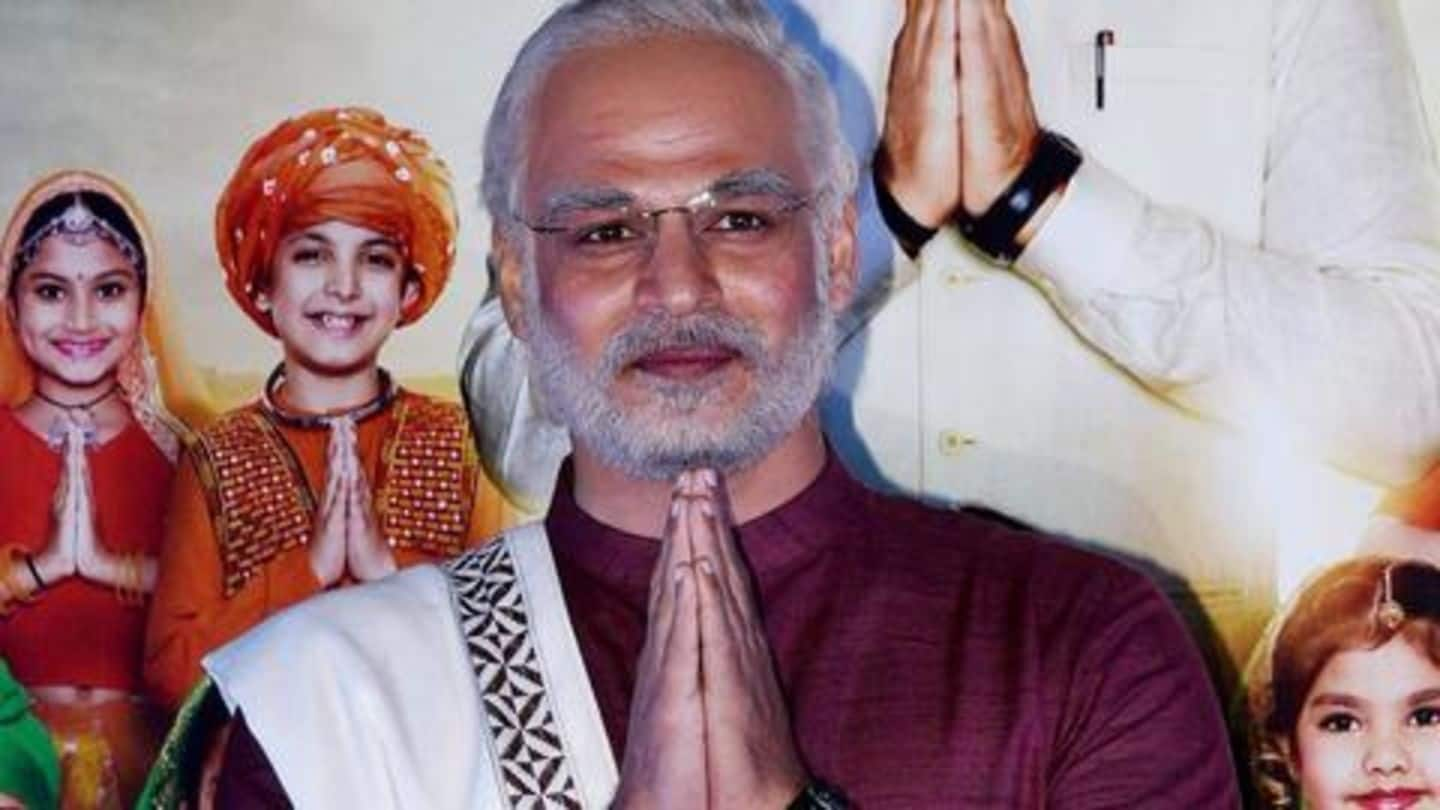 The Supreme Court on Monday said it cannot pass an order on the release of PM Narendra Modi, a biopic on Prime Minister Narendra Modi starring Vivek Oberoi, as the movie is yet to be certified by the Censor Board. The bench headed by Chief Justice of India Ranjan Gogoi said it will hear the matter again on Tuesday. Here's what happened.
The Vivek Oberoi starrer ruffled feathers of Opposition
The Omung Kumar directorial has found itself in center of a political slugfest, owing to the timing of its release. The movie, which chronicles the life and struggles of PM Modi, was supposed to hit screens on April 5. Opposition parties called the movie a propaganda one and claimed BJP will use it to embolden its prospects in the ensuing Lok Sabha polls.
Abhishek Manu Singhvi represented the Congress activist
A plea for stay on the movie's release was rejected by two lower courts after which petitioners went to SC. The Congress activist who approached the court was represented by senior lawyer Abhishek Manu Singhvi. The activist demanded that he should be shown the movie so that he can flag the "objectionable" content in it. The bench rejected the plea immediately.
Why should we give a copy to you, asked bench
"Why should we direct that individual be given a copy of the film. We fail to understand why such a direction be given," the bench, also comprising Justices Deepak Gupta and Sanjiv Khanna, said.
Here's what happened inside the courtroom
Lawyer against #Modi biopic: The lead actor Mr @vivekoberoi also happens to be #BJP 's star campaigner. This can't be a coincidence.#CJI: And who is the petitioner?

Lawyer: A #Congress activist !!!

— Utkarsh Anand (@utkarsh_aanand) April 8, 2019
Court's order will depend on petitioner's proofs
Singhvi told the court the movie's producer, Sandeep Singh, has claimed the biopic will release on April 11. On this, the bench said he may have made the statement assuming that CBFC will give a certificate by then. Adjourning the matter for Tuesday, the bench said it may pass an order if the petitioner shows the content of the movie is "objectionable".
Meanwhile, Vivek Oberoi said he might join politics
It should be noted that BJP named Vivek as its star campaigner in Gujarat. Defending his movie, the actor said releasing the movie fell under the rights the Constitution gave him. Though he hasn't joined politics, Vivek accepted the idea is not lost on him. The self-proclaimed admirer of PM Modi said he might contest 2024 Lok Sabha polls from Vadodara in Gujarat.