No relief for telcos over AGR dues; SC slams Centre
No relief for telcos over AGR dues; SC slams Centre
Written by
Siddhant Pandey
Mar 18, 2020, 01:42 pm
3 min read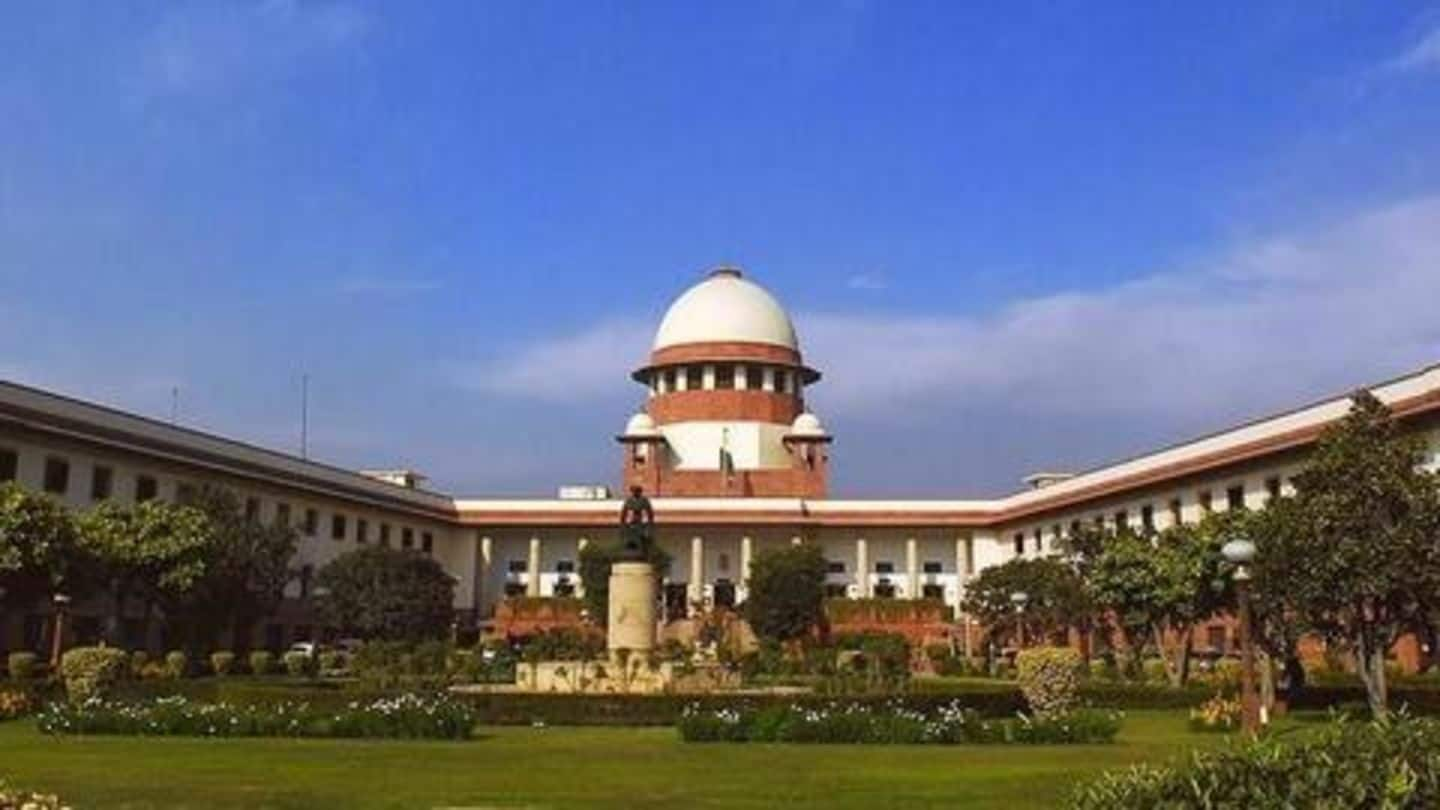 The Supreme Court on Wednesday lashed out at the Centre for its plea seeking more time to recover adjusted gross revenue (AGR) dues from telecom companies. In its plea, the Department of Telecom (DoT) had asked the apex court to allow the telcos a 20-year window to repay AGR dues. The court said on Wednesday that the plea amounted to "sheer contempt of court."
'Won't spare officials who allowed reassessment of telecom dues'
A three-judge bench comprising Justices Arun Mishra, Abdul Nazeer, and MR Shah said the telcos' attempt to seek a re-assessment of the court's earlier order amounted to fraud. The bench maintained that there would be no changes to its previous order. Ordering the DoT to withdraw its decision to allow re-assessment, the court said, "We won't spare officials who allowed reassessment of telecom dues."
'Will summon DoT secretary who allowed self-assessment'
Lashing out at the DoT, the bench said, "You are making a nonsense of everything! How can there be self-assessment or re-assessment of payable dues? Who has permitted this? How is this not sheer contempt?" It added, "We will summon the DoT secretary who allowed this self-assessment. You can't understand our pain. We can't keep quiet anymore."
Will summon telco MDs if required: SC
The SC also blasted the officer who had passed the order seeking "no-coercive action" against the telcos saying, "You have committed a sin. We will get you fired." The SC said it will hold the telco MDs "personally accountable" and would summon them if required.
'All dues will have to be paid'
Justice Mishra said, "Dues have been finalized by the court, no backtracking can be allowed for that. Are we fools?" The judge also observed that the telcos have been trying to influence the courts through the media. "All dues as per our judgment will have to be paid," said the court. It will hear the next AGR case after two weeks.
DoT had sought 20-year window for telcos over AGR dues
On Monday, the DoT had proposed staggered payments of AGR dues over 20 yeas by telcos at a reduced interest rate of 8%. It had also sought to excuse the telcos of penalties, interests on penalties, and principal beyond the date of the judgment.
In October, SC had ordered telcos to clear dues
In October 2019, the SC had upheld DoT's new definition of AGR and ordered telcos to pay dues amounting to Rs. 1.47 lakh crore in 90 days. The deadline lapsed on January 24, following which, it was extended till March 17 upon the telcos' request. The telcos have only partially cleared dues since. (With inputs from Bar & Bench, NDTV, and MoneyControl)