Shaheen Bagh protests disrupt traffic, HC asks cops to act
Shaheen Bagh protests disrupt traffic, HC asks cops to act
Jan 14, 2020, 06:05 pm
3 min read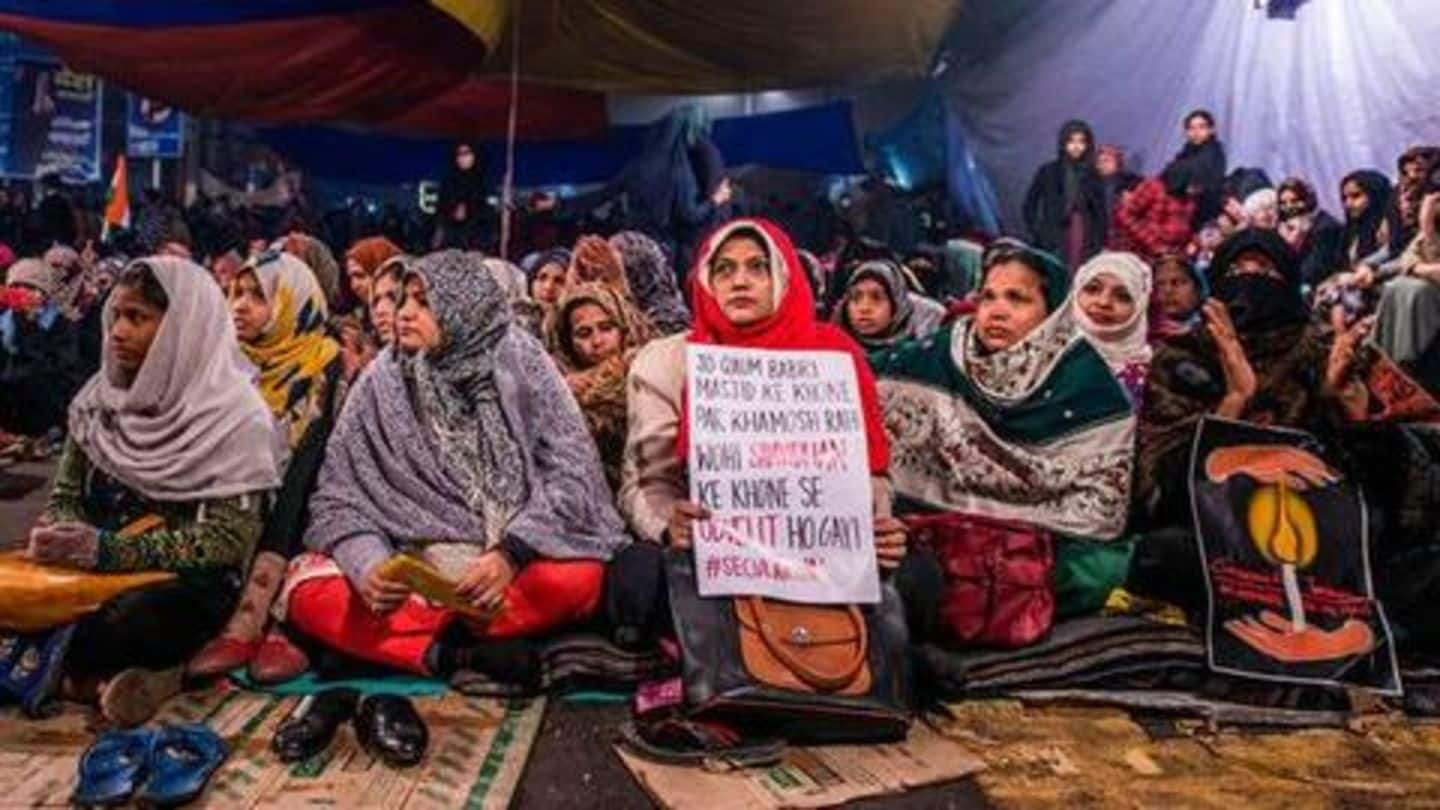 For a month now, curbs have been imposed on the Kalindi Kunj-Shaheen Bagh stretch, forcing lakhs of commuters to take the Delhi-Noida-Delhi flyover leading to heavy traffic. Today, the Delhi High Court refused to intervene and instead asked Delhi Police to review restrictions in accordance with the ground reality. Cops were directed to act timely to relieve locals of their woes.
Defying chilling weather, protesters have been sitting for weeks now
Starting December 15, 2019, hundreds of women gathered at Muslim-dominated Shaheen Bagh area to raise voice against the Citizenship Amendment Act, which makes religion a criterion for granting Indian citizenship. As days passed, the protest grew bigger with citizens from across Delhi lending support. Even bitter cold (Delhi witnessed it coldest winter in over 100 years) couldn't deter their spirits.
Advocate urged Delhi High Court to issue directions to cops
While women of Shaheen Bagh sat through nights, their protest prompted advocate and social activist Amit Sahni to file a plea in court. Sahni requested the Delhi High Court to pass orders for Delhi Commissioner Amulya Patnaik to do something about the diversion, which was supposed to be a temporary measure but kept on extending as protests continued.
In agitations like these, courts can't do much: HC
Today, HC took note of the matter but said it can't do much. A bench headed by Chief Justice DN Patel and Justice C Hari Shankar said, "In such a situation, no specific writ, order or direction can be issued by this court as to how to handle the agitation or protest or the place of protest and the traffic."
"Things keep changing on the ground every ten minutes"
"It all depends upon the ground reality and the wisdom of the police, where situations may keep changing every 10 minutes. Whenever any agitation is going on, the situation is like fluid. Police has to maintain law and order (sic)," HC went on.
Petitioner claimed Delhi police wasn't taking problem seriously
The plea underscored students were forced to leave homes two hours before school timings because of the diversion. Authorities were also blamed for not taking the issue seriously. The crucial stretch connects Delhi, Faridabad, and Noida. Now that Delhi HC has issued directives, locals could get a respite soon. On Monday, a cop asked protesters to clear one side, but the plea was rebuffed.
No force, Delhi Police to focus on conversations this time
Pressurized due to court's order, Delhi Police has started working to clear the stretch. Reports claim cops will try persuasive methods. They hope conversations with local traders' bodies, religious leaders and community elders will solve the matter amicably. Delhi Police is already facing heat for how it handled Jamia and JNU protests, and it would certainly not want any more bad press for itself.
Women are in no mood to listen. Will cops succeed?
But evacuating the site will be far from easy, considering how determined the protesting women are. "We are here to fight for our rights, our concerns. Until they take back their [policies], this will go on," 53-year-old Tarannum Begum, one of the participants, told Al Jazeera earlier. There are dozens like Tarannum who say they won't allow Centre to divide India on religious grounds.