Nirmala Sitharaman hands over 'Made in India' engines to Army
Nirmala Sitharaman hands over 'Made in India' engines to Army
Jul 28, 2018, 05:34 pm
2 min read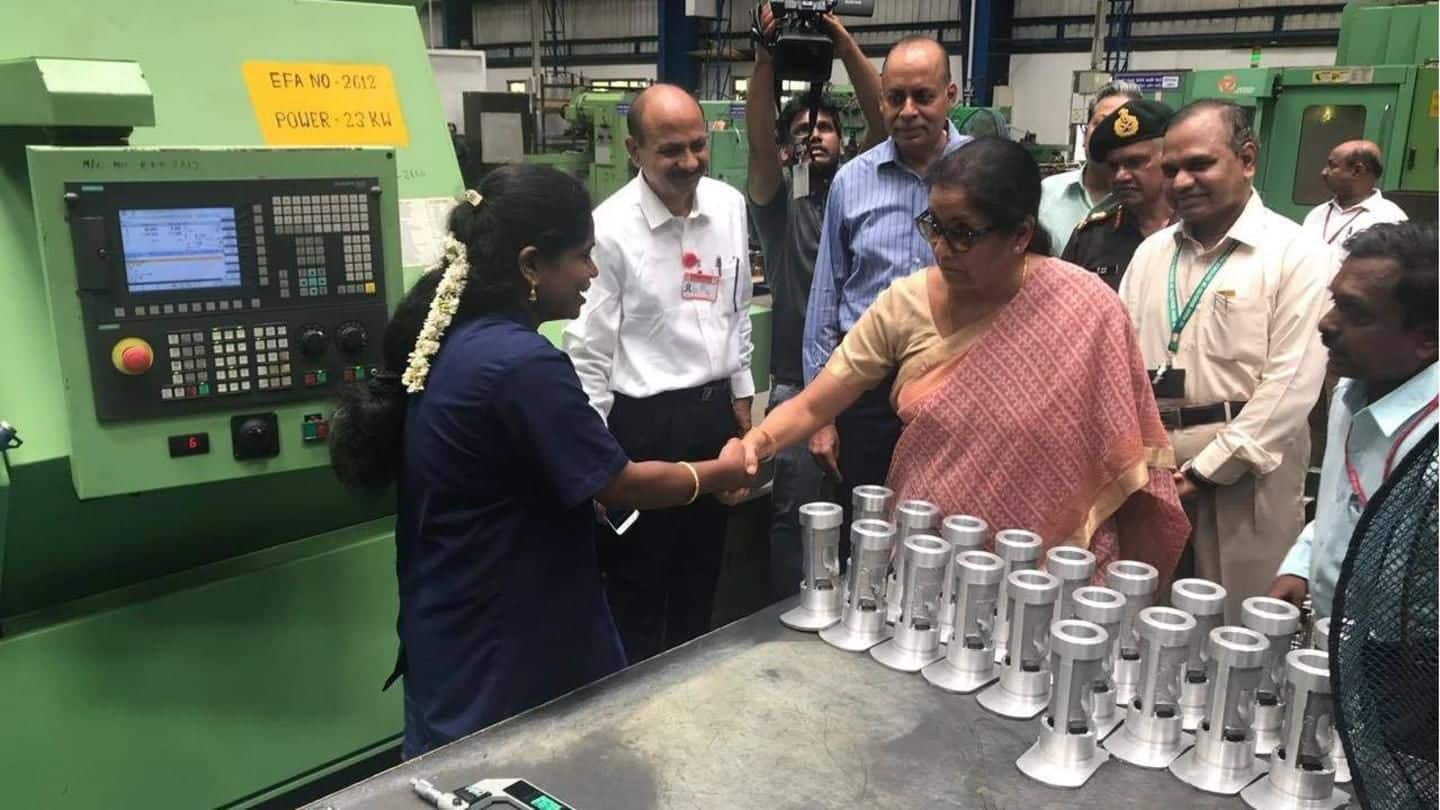 Defense Minister Nirmala Sitharaman today, at a function, formally handed over two types of indigenously built high-power multi-fuel engines to the to Vice Chief of Army Staff Devaraj Anbu. The engines manufactured by the Engine Factory in Avadi (Chennai), a unit of Ordnance Factory Board, Department of Defense Production, were fully-indigenized for the first time under the Center's "Make in India" program. Here's more.
Here are some specifications of the two engines
The first engine of 1000 HP, V92S2 engine, powers T-90 Bhisma Tank, while the second engine, V-46-6 engine, powers the T-72 Ajeya Tank and its variants.
Make in India efforts would save Rs. 80cr every year
Though these engines were manufactured based on Russia's design, India was depending on Moscow for its supply of critical assemblies like the turbocharger, supercharger, fuel injection pumps. The Engine Factory under "Make in India" manufactured the two engines with 100% local parts. Earlier localization level was about 73%. The indigenization efforts by the Engine Factory would save Rs. 80cr of the exchequer every year.
Engine Factory manufactured over 12,000 engines since '87
It also exhibits the self-reliance of the Ordnance Factory Board in manufacturing these engines in India without any import support, the officials said. The Engine Factory has manufactured more than 12,000 engines since its inception in 1987.