Congress says EC biased toward Modi-Shah, SC refuses to interfere
Congress says EC biased toward Modi-Shah, SC refuses to interfere
May 08, 2019, 04:28 pm
2 min read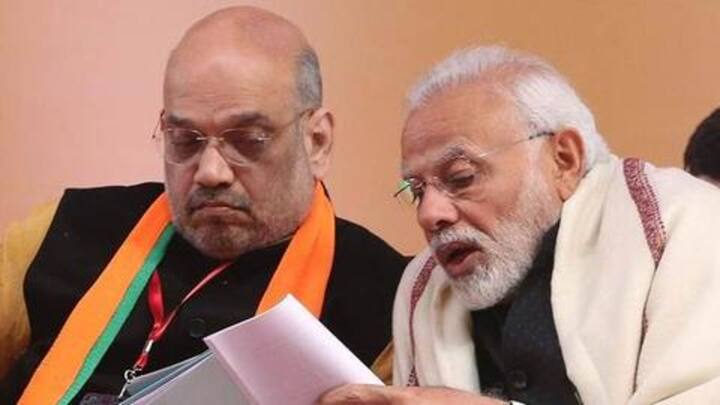 The Congress had complained to Supreme Court alleging that Election Commission has been giving a free pass to Prime Minister Narendra Modi and BJP President Amit Shah, hoping that the court might take some action. But on Wednesday, the apex court junked the plea, filed by MP Sushmita Dev, saying it can't examine merits of EC's order. Here's what happened.
Backstory: Dev claimed EC didn't take action against BJP leaders
Dev, an MP from Silchar in Assam, filed a plea in the top court through senior counsel Abhishek Manu Singhvi alleging laxity on EC's part. The lawmaker underlined that PM Modi and Shah violated the Model Code of Conduct (MCC) many times, but EC turned a blind eye. She said the top leaders of the saffron party used armed forces while campaigning.
SC had asked Dev to furnish EC's orders
"It is in public domain that they have indulged in hate speeches, repeatedly used the armed forces for political propaganda, despite a clear prohibition on the same by the EC," Dev said in her plea. On Monday, SC listed the matter for Wednesday. The bench also asked Dev to bring on record EC's order where it gave clean chits to PM Modi and Shah.
Can't judge merits of EC order: SC
Giving its verdict on Dev's plea, SC said it can't judge the merits of EC's orders. In the court, Singhvi also raised the issue of PM Modi's speech in which he called former Prime Minister Rajiv Gandhi "corrupt number 1". But the bench headed by CJI Ranjan Gogoi said it cannot examine it. The bench said Dev can file petitions for every clean chit.
Here's what SC said in its order
"We do not see how merits of orders of Election Commission can be challenged by way of additional affidavit. There should be a specific challenge to the same. The petition has become infructuous as the EC has taken a decision on the complaints," SC said.
SC had given deadline to EC, latter passed order
Earlier, SC had directed EC to take action on all pending complaints against PM Modi and Shah by May 6. Before the deadline ended, the polling body passed an order saying they didn't violate MCC in their campaign. EC claimed it took the decision after examining the complete speeches. However, Dev said the order was passed to give an "undue advantage" to BJP.