In deportation of 7 Rohingyas, Supreme Court refuses to intervene
In deportation of 7 Rohingyas, Supreme Court refuses to intervene
Oct 04, 2018, 11:57 am
2 min read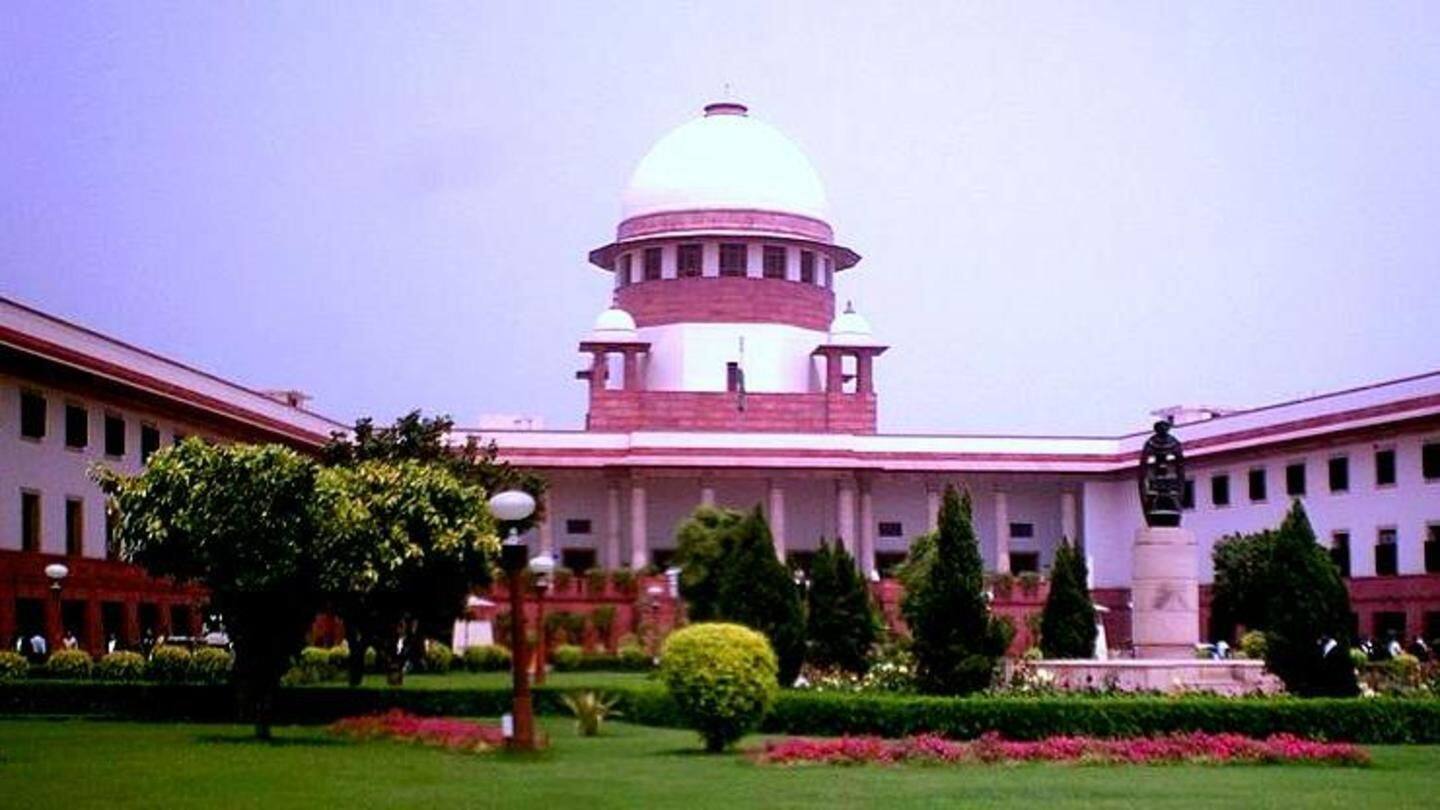 The Supreme Court on Thursday refused to interfere in the deportation of 7 Rohingya Muslims to Myanmar, saying it wasn't inclined to take the decision. The Centre's statement that the Rohingyas were illegal immigrants and that Myanmar had acknowledged them as their citizens, was accepted by the apex court. This is the first of its kind deportation from India to Myanmar.
Prashant Bhushan reminds court of 'responsibilities', was shot back at
The plea was filed by senior lawyer Prashant Bhushan who told the court it was their duty to protect stateless citizens. On this, the bench shot back saying it didn't need to be reminded of its responsibilities. The Rohingyas had been living in India since 2012 and also served jail terms for illegal migration, reports said. Violence against ethnic minority has been on the rise in Myanmar.
From Assam to Manipur to Myanmar, Rohingyas to be deported
The Rohingyas were sent from the detention camp in Silchar by Assam government to Imphal in Manipur. They will be sent to Moreh in Myanmar, about 50 kms south of Imphal, by today afternoon. Notably, there are at least 32 Rohingyas lodged in detention camps in Assam. About the deportation, Additional Director General, Border Organization said, it was a routine process.
States have been asked to collect information on Rohingyas
Earlier, the government asked states to collect biometric details of Rohingyas as part of a country-wide exercise. Union Home Minister Rajnath Singh said Rohingyas are not just limited to North-Eastern states but have even reached Kerala. The BJP has been talking relentlessly about illegal immigration and has maintained no other government was as serious about NRC as they are.
Meanwhile, UN expert said deportation qualifies as International laws' violation
"The Indian Government has an international legal obligation to fully acknowledge the institutionalized discrimination, persecution, hate and gross human rights violations these people have faced in their country of origin and provide them with the necessary protection," said UN Special Rapporteur on racism, Tendayi Achiume.