Has internet given wings to 'Chai Pee lo frands' woman?
Has internet given wings to 'Chai Pee lo frands' woman?
Jun 22, 2018, 09:04 pm
3 min read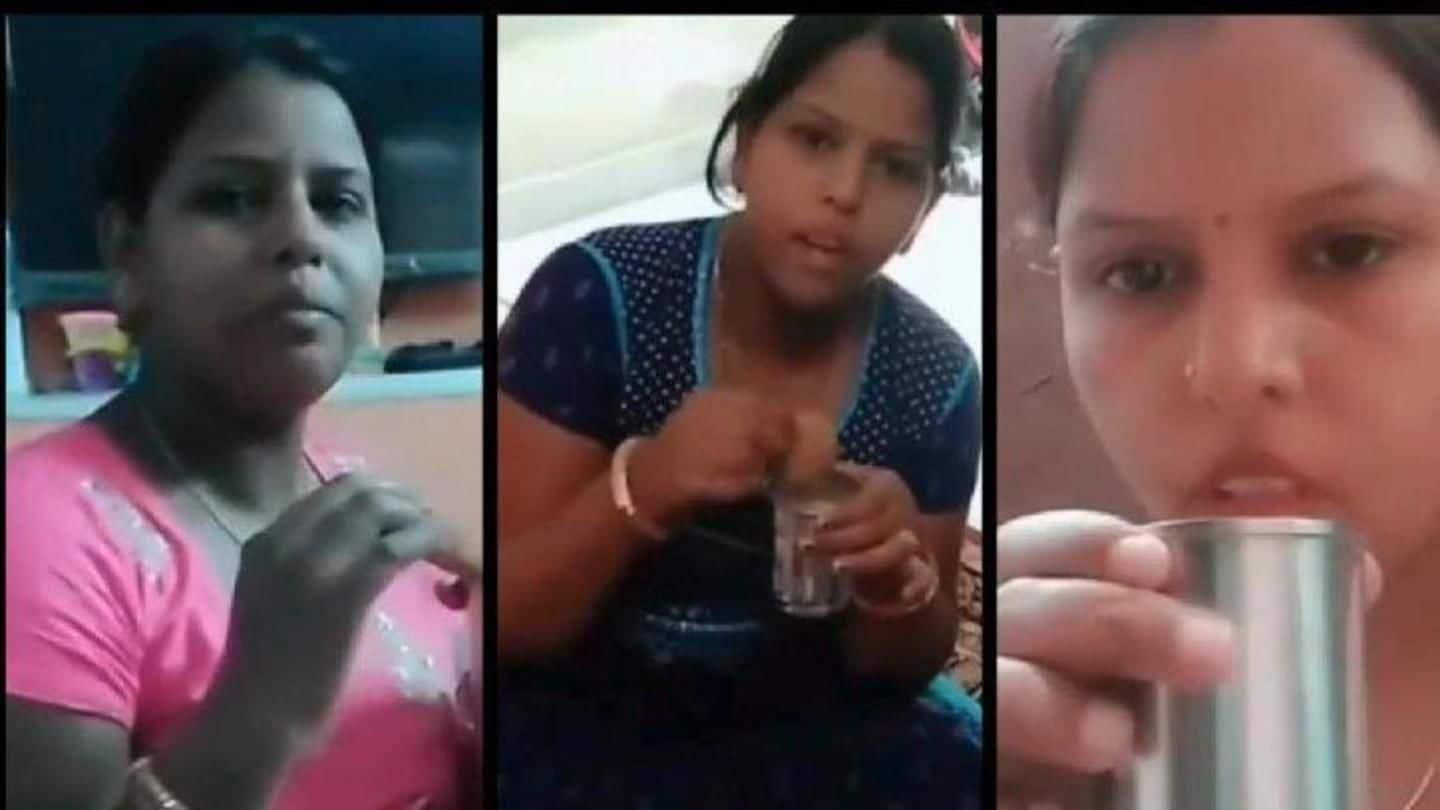 The goldmine that is the Internet, it doesn't fail to surprise us with its gifts (or shocks). After the immense success (or failure) of Dhinchak Pooja, Kashmir's Deepak Kalal and sexist Omprakash Mishra, Somwati Mahawar has become the latest one to flood our social media timelines. While content is deplorable (and some would agree), Mahawar's stardom might just be an example of Internet created empowerment.
Somwati Mahawar in a video said 'Chai Pee Lo Fraands' (friends, drink tea), and considering Indians' love for tea, it went viral. Soon, more videos followed including one in which Mahawar danced to a song from DDLJ. With stardom came comments, some which praised Mahawar's confidence and others who opined the videos were crass. But, nothing can stop her.
Before Mahawar, Dhinchak Pooja was talked about on Internet
Before Mahwar's idea of drinking tea ascended into our lives, Dhinchak Pooja sang about her selfies. Her song 'Selfie Maine Le Li Aaj' and 'Dilon Ka Shooter' went viral (for being high on cringe), so much so that Pooja was invited on Bigg Boss 11. Notably, Salman Khan bullying her on National Television and making fun of her songs irked even Pooja's critics.
Internet also gave us Deepak Kalal (and headache too)
Hailing from Pune, Deepak Kalal rose to Internet stardom after he pledged he would kiss Prime Minister Narendra Modi. Kalal, who claimed to be a travel blogger, posted many videos from his vacation in Kashmir. Soon, he started talking about anything under the sun, with a tone that screamed he wanted sympathy. All he got were abuses!
Then, there was Omprakash Mishra whose misogyny knew no bounds
Though the aforementioned names got famous because of their confidence, or because netizens found them funny, Omprakash Mishra's sexist song 'Bol Naa Aunty Aaun Kya?" was slammed by many. While Mishra's song may have been harmless in the beginning, but one can't ignore the high dose of misogyny laced into it. The world would have been a better place, without his songs.
Not only Somwati Mahawar, Internet gave us Sanjeev Shrivastava too
A look at Somwati Mahawar's videos ascertains there are more haters than people who like her, but the stardom bestowed on her defines empowerment. It's also true many would believe the web could've been a better place without these 'talented people'. If only we could see more people like Sanjeev Shrivastava, who swayed us with his skills. But then the world isn't perfect.