Perarivalan, arrested for buying 9V battery 27-years-ago, still awaits justice
Perarivalan, arrested for buying 9V battery 27-years-ago, still awaits justice
Jun 11, 2018, 03:14 pm
3 min read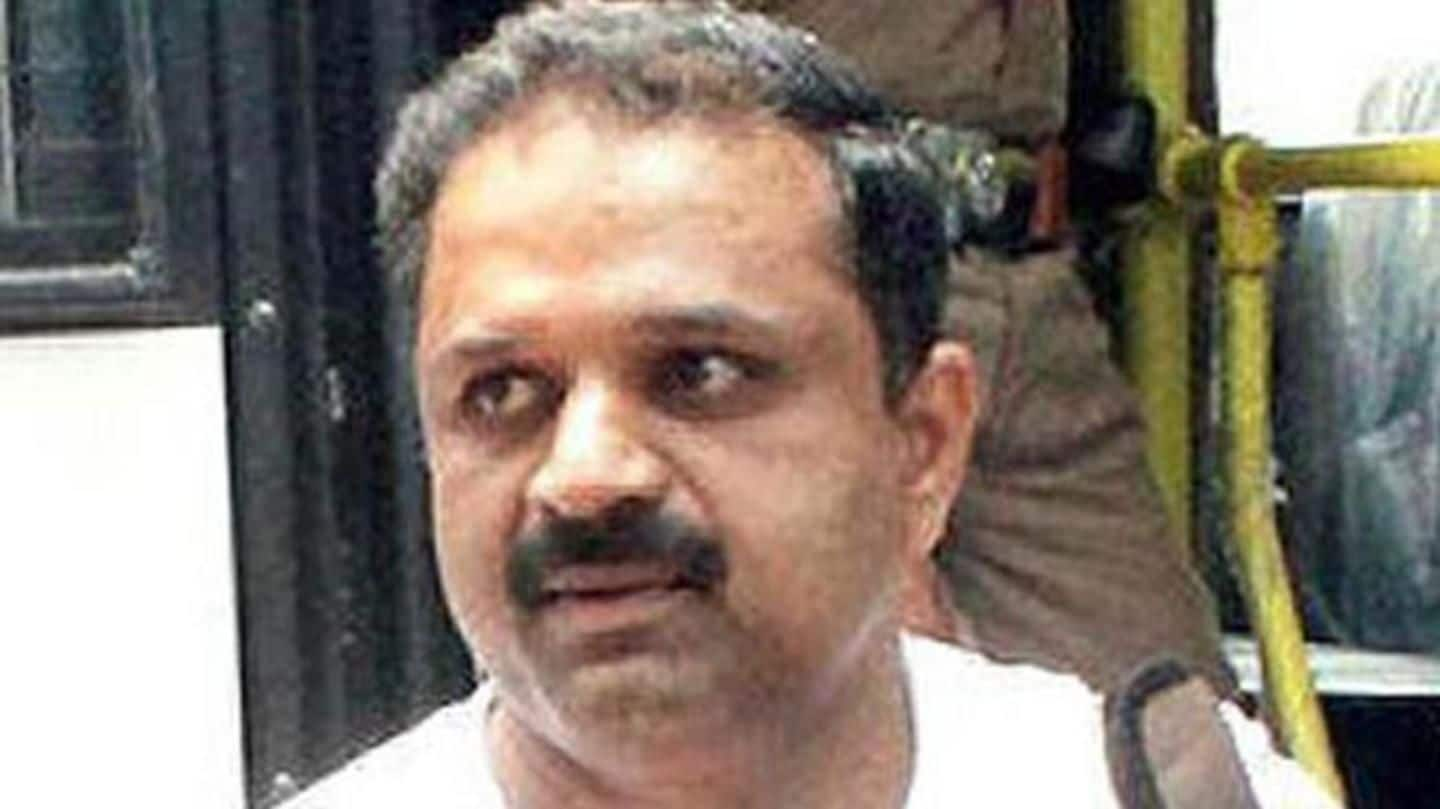 Today marks the 27th year of Perarivalan's wasted life, one he spent in Tamil Nadu jail for his alleged involvement in the assassination of former Prime Minister Rajiv Gandhi. His fault? He bought the nine-volt battery allegedly used to detonate the bomb that killed the PM in 1991. However, years later, police haven't been able to prove his role in the conspiracy.
In 1991, Perarivalan's parents handed him over to police
On June 11, 1991, Perarivalan was taken into police custody, and they promised his parents he'll return in the morning. Perarivalan was just 19 then and his parents handed him over to the police for investigation. The day of return never came. On top of it, his parents were unaware of Perarivalan's whereabouts for 59 days. After then, the wait only became worse.
TADA slapped on Perarivalan on basis of shopkeeper's statement, receipt
The Terrorist and Disruptive Activities (Prevention) Act (TADA) case was filed against Perarivalan on the testimony of a shopkeeper. Interestingly, a 9V battery can be found anywhere. Another evidence was the receipt of purchase found in Perarivalan's pocket, months after the incident. And the third was his own recorded confession, which human rights activists feel the police may have extracted by torture.
In 2017, former CBI officer admits he omitted confession's parts
Last year, V. Thiagarajan, a former CBI officer, who recorded Perarivalan's confession in an affidavit to the Supreme Court, said he omitted a part in his confession. The part was: "I have absolutely no idea of the purpose for which the batteries he bought would be used for," making it the most important one in proving Perarivalan's innocence.
There's more: CBI was unsure of Perarivalan's role
Thiagarajan continued, "The CBI was not sure about the part played by Perarivalan, but his ignorance about the conspiracy was confirmed as the investigation progressed." He was referring to a wireless message of May 7, 1991, in which mastermind Sreenivasan said, "Our intention is only known to we three — himself, Subha and Dhanu (the suicide bomber)"; implying Perarivalan knew nothing about it.
Decades later, Perarivalan hasn't lost hope and believes in justice
Despite having spent decades in prison, including years in solitary confinement, Perarivalan hasn't lost hope. Now 46, he continues his battle for justice. He has completed his Class-12 exams with 91.33% and is a gold medalist in Tamil Nadu Open University's diploma course, both of which he undertook in jail. He even has a band in prison and helps counsels in drafting legal documents.
Perarivalan's mother, now 71, is fighting battle outside jail
Just as Perarivalan continues his struggle from the gallows, his mother Arputham, now 71, has knocked all doors for his freedom. Her eyesight has weakened and she is facing health issues. Yet, there hasn't been a single week when she hasn't visited her son, even during cyclone. Now there's a movement for Perarivalan's release, and Arputham is confident one day her son will return.