#CBSE2019: How to score over 90% in all Class-12 subjects?
#CBSE2019: How to score over 90% in all Class-12 subjects?
Written by
Ramya Patelkhana
Feb 10, 2019, 02:09 pm
3 min read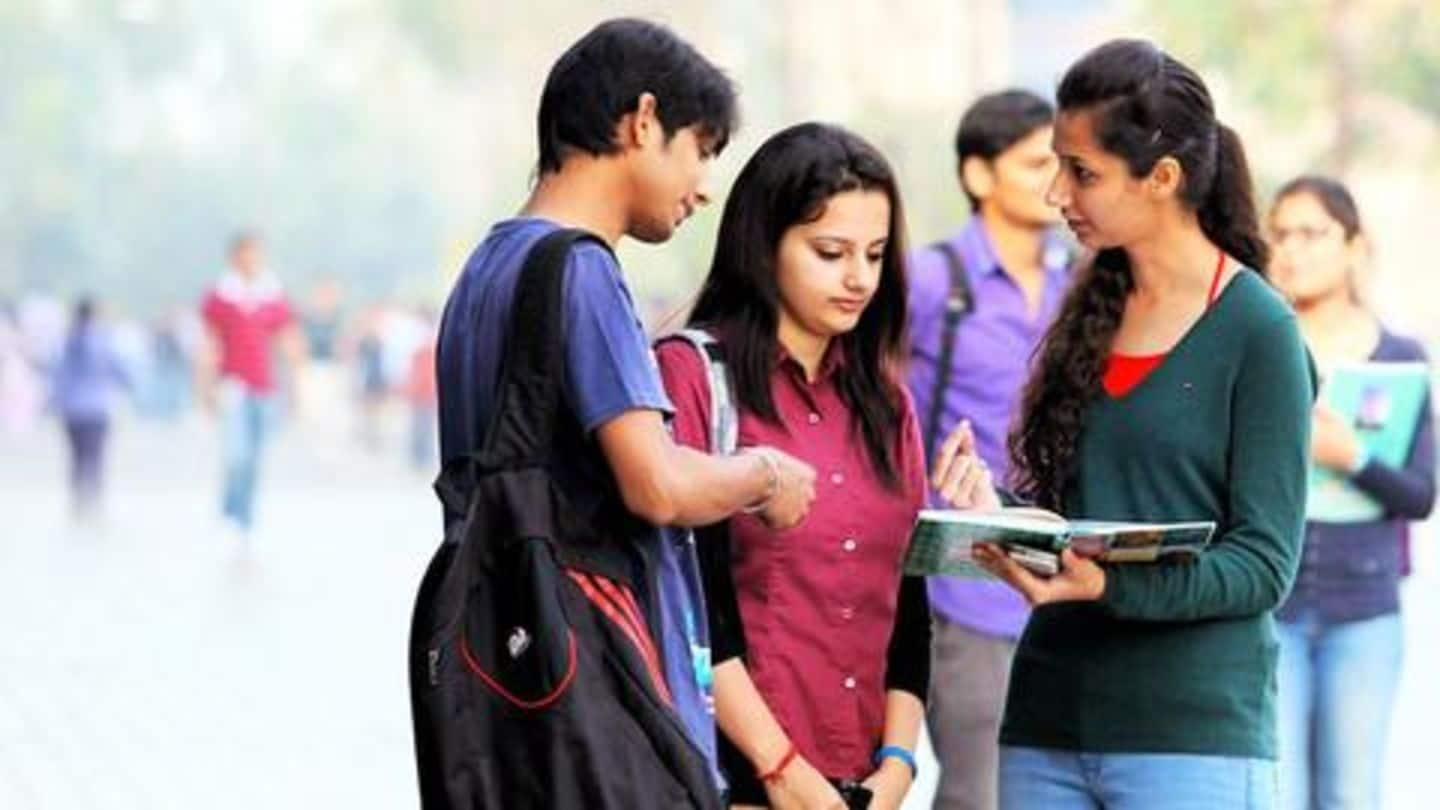 CBSE Class-12 board exams are set to commence from 15 February and with just days left, students must be well-prepared by now. Almost every student appearing for Class-12 board exams dreams of scoring over 90% in all subjects but only a few manage to do it. However, with the right strategy, it's possible. Here are some tips to score 90% in Class-12 board exams.
Go through entire syllabus; prepare as per weightage distribution
The first thing students should do to score over 90% is ensuring they have covered/revised the entire syllabus of all subjects at least once. They should know the latest exam pattern, marking scheme, weightage distribution, and questioning trends of all subjects and prepare accordingly. Also, they must focus on NCERT textbooks and consult only 1-2 additional reference books to avoid confusion and score well.
Proper planning and time management are a must
To score over 90%, students need to have solid timetable and effective time management skills. They should create a daily schedule, covering all subjects, and adhere to it. They should set targets and meet their study/preparation goals for every topic/subject. They should know how to utilize time properly. Because lack of time management and delaying/postponing study sessions are grave mistakes that hamper exam preparation.
#3: Solve previous papers, take mock tests
To score high, it's essential for students to familiarize with the exam pattern and the latest questioning trends. They must regularly solve previous papers, CBSE sample papers, and take mock tests. This will help them score better as certain questions could also be repeated.
Know your strengths, weak areas; focus on strengthening weaknesses
It is important for students to do some self-introspection to identify their strengths and weaknesses. They should create a preparation strategy by analyzing their performance in previous exams or mock tests to focus more on subjects they are weak in, converting their weaknesses into strengths. However, students must ensure they don't ignore any subject, easy or tough, as it could decrease their overall score.
Tips for students to do well in the board exams
To score high in any subject, apart from preparing well, it's important for students to perform well in board exams and avoid mistakes that might lower their score. They must go through the question paper carefully to plan/organize answers well and manage time better. Students should answer questions they know first, ensure proper presentation of answers, and re-check and rectify their answers before submitting.