Another win for forces: Top LeT terrorist Waseem Shah eliminated
Another win for forces: Top LeT terrorist Waseem Shah eliminated
Oct 14, 2017, 10:45 am
2 min read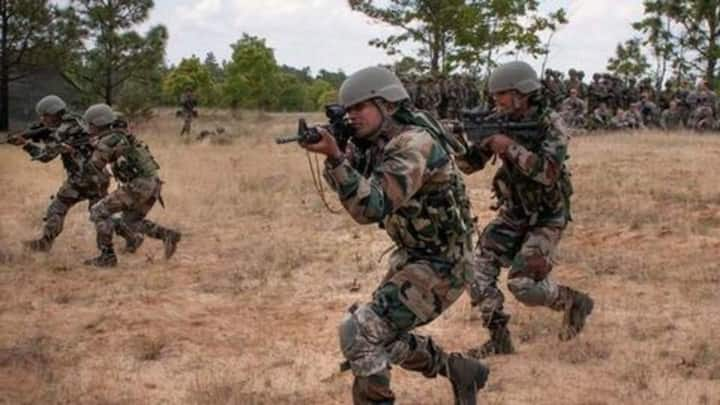 Top Lashkar-e-Taiba terrorist Waseem Shah was killed in an encounter with security forces in Litter of J&K's Pulwama . Another LeT operative, Nisar Ahmad Mir, was also neutralized. This was the first anti-insurgency operation in Litter in four years. In recent times, wanted terrorists including LeT's Abu Dujana, Bashir Wani and Abu Ismail, Hizbul Mujahideen's Sabzar Bhat and Jaish-e-Mohammed's Abu Khalid have been eliminated.
23-year-old Shah, widely considered the 'chief architect' of the 2016 unrest in Kashmir, has been an active supporter of the LeT since he was in school. He used to double up as a courier boy for the group earlier. The college dropout joined militancy in 2014. Of late, he was involved in recruitment and carried a reward of Rs. 10L on his head.
What happened at the encounter site?
Police have been tracking Shah's movement since some time. When they received intel about presence of terrorists in Litter, RR, CRPF and SOG launched a joint operation. In an hour-long encounter, both were killed. An AK-47, an AK-56 and six AK magazines were recovered from the site. Shah was reportedly a category A++ terrorist. Mir, a Litter resident, was category C.
Other terrorists on security forces' radar
Other top terrorists on the security forces' radar now include Al-Qaeda's Zakir Musa, Hizbul Mujahideen's Riyaz Naikoo and Saddam Padder, and Lashkar-e-Taiba's Zeenat-ul-Islam.