#CitizenshipAct: Amid Northeast violence, UK and US issue travel advisories
#CitizenshipAct: Amid Northeast violence, UK and US issue travel advisories
Dec 14, 2019, 09:20 am
3 min read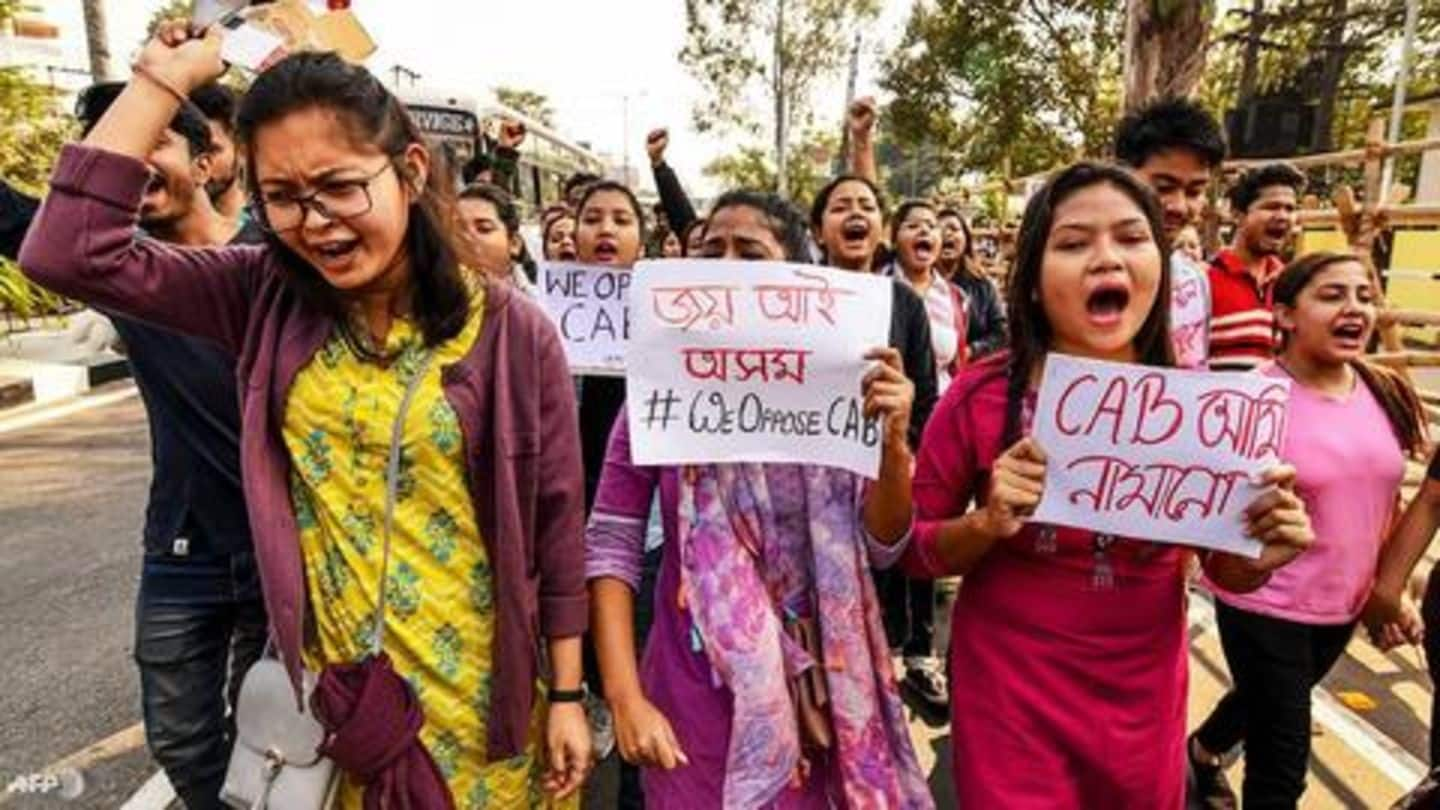 As of now, the Northeast has turned into nothing short of a battleground. As citizens are violently protesting the Citizenship Act, the United States and the United Kingdom issued travel advisories on Friday. Both countries asked their citizens to "exercise caution" while traveling to the area for any purpose. Curfews, imposed in some regions, were also mentioned. Here are more details.
Backstory: Act, which will expedite citizenship, has made residents angry
The Citizenship Act will make it easier for persecuted non-Muslims from Bangladesh, Afghanistan, and Pakistan to get Indian citizenship. Protesters believe this will undermine the Assam Accord of 1985 and open doors for a large number of Bangladeshi immigrants. Despite an assurance from Prime Minister Narendra Modi that Northeast's (especially Assam's) culture will be protected, the residents are furious and have taken to streets.
Britishers were advised to follow local news
Images and videos which have emerged from the area paint a daunting picture, prompting the countries to issue advisories. The UK Foreign Office asked British citizens to keep a tab on local media, follow rules, and "allow more time to travel". "An indefinite curfew has been imposed in Guwahati and mobile internet services have been suspended in 10 districts of Assam," UK added.
The US had a similar advise for its citizens
Separately, the US said, "Government curfews are in place in some areas. Internet and mobile communications may be disrupted. Transport may be affected in various parts of the region. Protests have also been reported in other parts of the country." The country added that it has "temporarily suspended" official travel to Assam. The advisory was posted on the website of the US mission in New Delhi.
Notably, France and Israel also gave suggestions to citizens
Apart from the US and the UK, France also told citizens about demonstrations and informed that air transport has been suspended. French citizens were advised to "stay away from any gathering, regularly follow the news and to respect the orders of the Indian authorities (curfew in particular)". Meanwhile, Israel told citizens to not visit Assam and cut short visits to other parts of Northeast.
Meanwhile, top cop said tensions have subsided
In Assam, where the protests are more defined as compared to other states, two people lost their lives on Thursday after cops allegedly opened fire. Yesterday, the agitation simmered down a bit, claimed reports. Speaking on it, Assam Director General of Police Bhaskar Jyoti Mahanta said forces are keeping an eye out. "We are on our way to peace," Mahanta told NDTV.
It's a tough time, we are working on it: Mahanta
"Our teams are working tirelessly. It is a tough time, but we are working on it. Today, we decided against keeping a tight leash on the situation. People are being allowed to come out and buy household goods," he added.