Assam: Guwahati Police Commissioner sacked amid Citizenship Bill protests
Assam: Guwahati Police Commissioner sacked amid Citizenship Bill protests
Written by
Siddhant Pandey
Dec 12, 2019, 05:33 pm
3 min read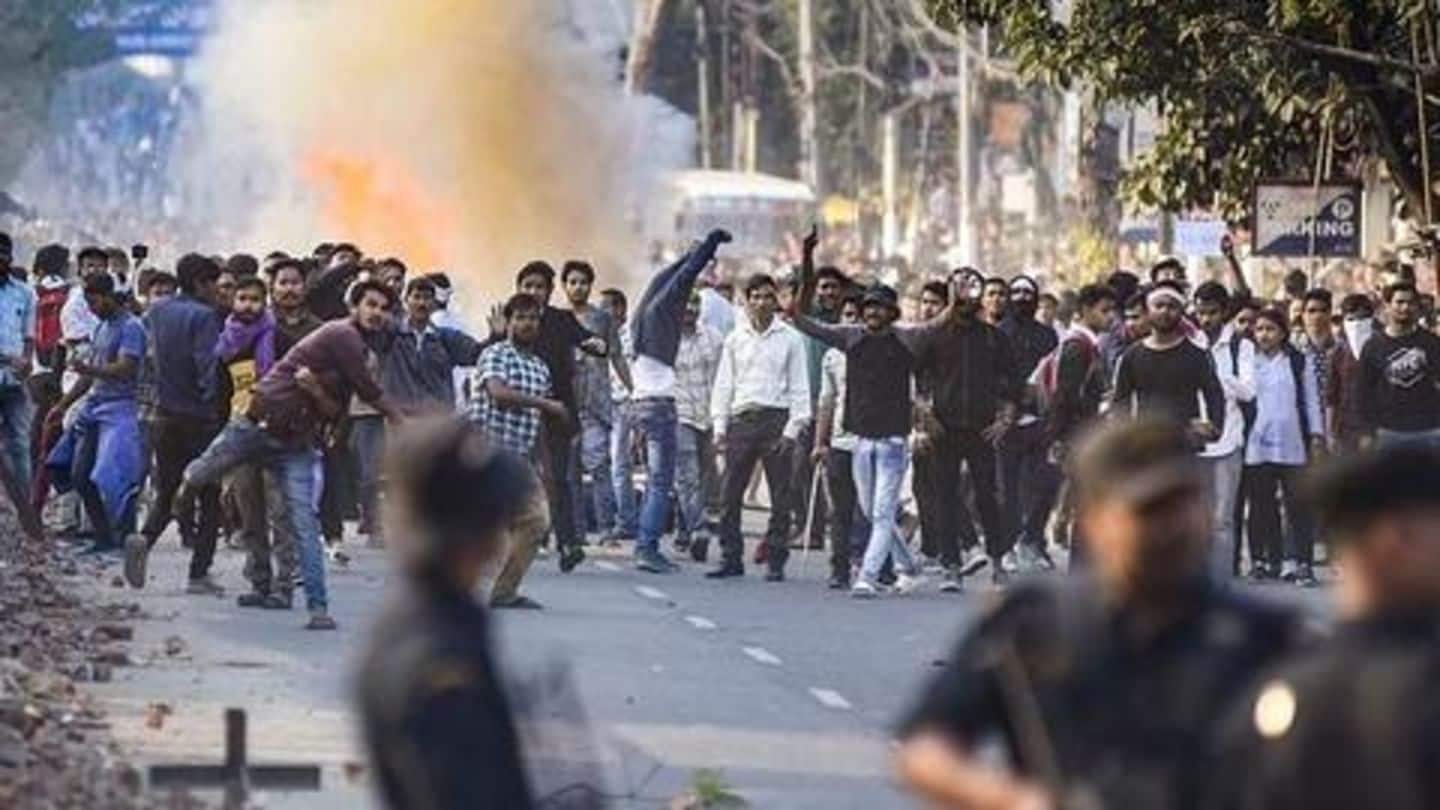 As protests rage in Assam over the contentious Citizenship (Amendment) Bill, the Police Commissioner of Guwahati, Deepak Kumar, has been removed from his position, officials said. The reports come as the Rajya Sabha passed the Citizenship Bill on Wednesday. The Bill's passing sparked protests in Assam and an indefinite curfew was imposed on Wednesday. Here are more details.
Munna Prasad Gupta to replace Kumar as Guwahati Police chief
Kumar will now be replaced by Munna Prasad Gupta as Guwahati's new top cop, Commissioner and Secretary (Home and Political) Ashutosh Agnihotri told PTI. Munna Gupta was earlier posted in the Special Protection Group. Meanwhile, GP Singh will take over as the ADGP (Law and Order), Assam. Singh was previously posted as the Inspector-General of Police, National Investigation Agency.
ADGP (CID) LR Bishnoi has also been transferred
Reportedly, ADGP (CID) LR Bishnoi has been transferred as ADGP (Training and Armed Police), officials told PTI. ADGP SN Singh and Deputy Inspector-General of Police Anand Prakash Tiwari have been directed to supervise the law and order situation in Assam, the officials added.
What's happening in Assam?
The Assam government has imposed an indefinite curfew in Guwahati and suspended mobile internet services in several parts of the state as protests continued over the Citizenship (Amendment) Bill or CAB. People in the state protest against the Bill as it allows for illegal immigrants of particular religions to be accorded Indian citizenship which, the Assamese people fear, will threaten their demographics and culture.
Police open fire at protestors; one woman killed
On Thursday, several people came out on the streets of Guwahati, despite curfew restrictions, to protest against CAB. Protests continued in other regions of the state as well. In Lalungaonn, cops opened fire at the protestors, injuring some people. The police claimed protestors hurled stones and bricks at them. Reportedly, a woman in her 20s died amid police firing in Assam's Dibrugarh.
Several protestors detained; Army troops conducted flag marches
Several protestors were detained in Dibrugarh, Jorhat, Guwahati and other places. The police also used tear-gas shells and lathi-charged protestors to disperse the crowd. On Thursday, Army troops also conducted flag marches in Guwahati, Dibrugarh, Jorhat, and Tinsukia. Meanwhile, passengers remained stranded at Guwahati's Lokpriya Gopinath Bordoloi International airport. Train movements were also disrupted due to the protests.
Internet shutdown extended for another 48 hours
The internet shutdown in 10 Assam districts was extended for another 48 hours, starting 12 pm Thursday, Additional Chief Secretary (Home and Political) Kumar Sanjay Krishna said. The 10 districts are Lakhimpur, Tinsukia, Dhemaji, Dibrugarh, Charaideo, Sivasagar, Jorhat, Golaghat, Kamrup (metro) and Kamrup.
Appeal all people of Assam to maintain peace: CM Sonowal
Notably, Assam Chief Minister Sarbananda Sonowal, who was himself stranded at the Guwahati airport for several hours on Wednesday, said, "I sincerely appeal to all sections of people of Assam to maintain peace and tranquility. It's our cultural, social and spiritual tradition." He added, "A section of people is trying to make the situation aggravated by spreading misinformation."
'Centre committed to implement Clause 6 of Assam Accord'
Sonowal further said, "I assure that PM Modi and Home Minister Amit Shah have very categorically stated the Centre is committed to implementing the Clause 6 of Assam Accord in letter and spirit to ensure the constitutional safeguard to the people of Assam politically, culturally."