IUML to file plea against Citizenship Bill in Supreme Court
IUML to file plea against Citizenship Bill in Supreme Court
Written by
Siddhant Pandey
Dec 12, 2019, 01:56 pm
4 min read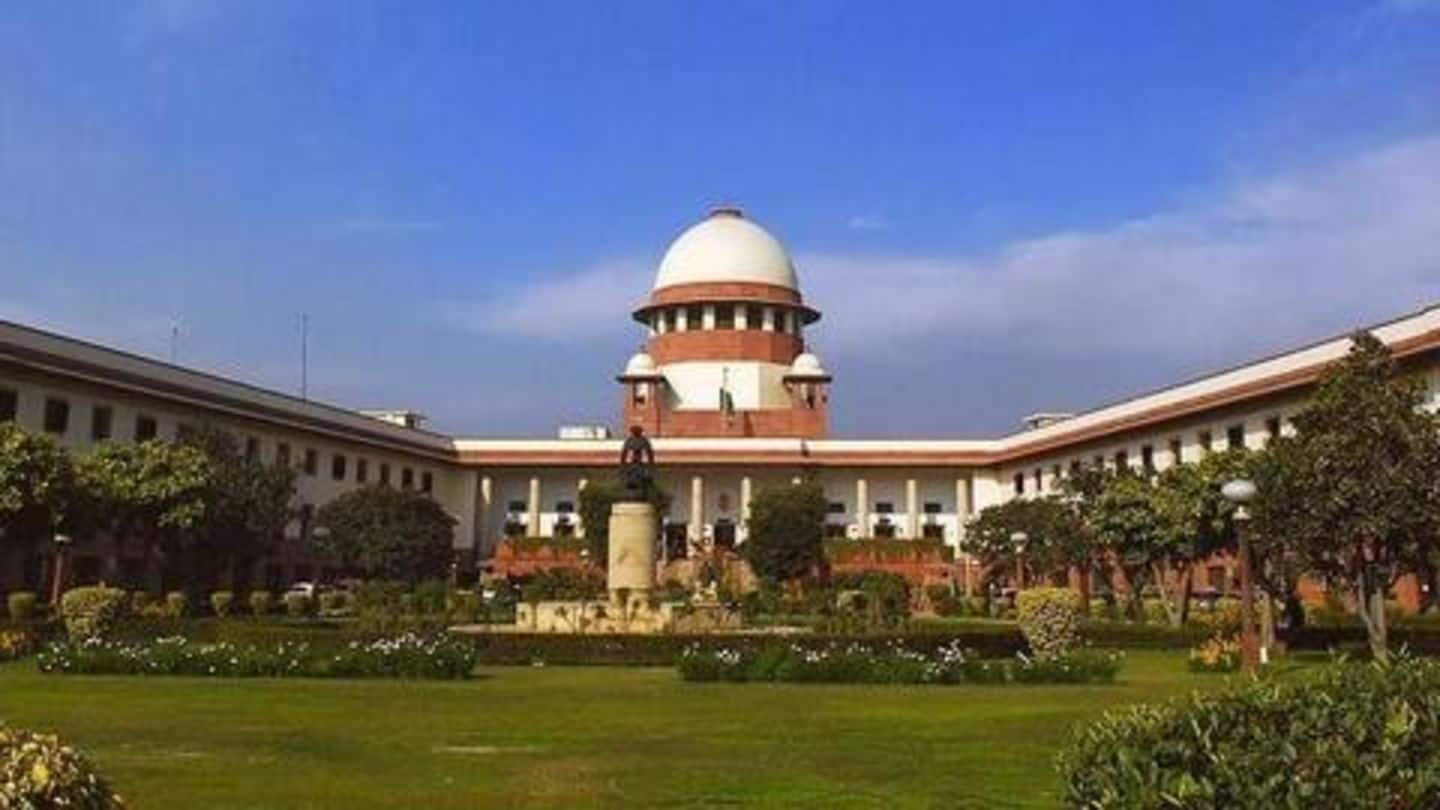 A day after the contentious Citizenship (Amendment) Bill was passed in the Rajya Sabha, the Indian Union Muslim League (IUML) has filed a writ petition against the Bill in the Supreme Court on Thursday, calling it "unconstitutional." Reportedly, the petition was filed by prominent IUML leaders and MPs including PK Kunhalikutty, ET Mohammed Basheer, Abdul Wahab, K Navas Kani. Here are more details.
Bill strikes at root of secularism in India: IUML petition
The IUML has claimed that the Citizenship (Amendment) Bill or CAB is in violation of Article 14 (Right to Equality) of the Constitution. The petition states that CAB "flagrantly" discriminates against religiously persecuted Muslim immigrants from Afghanistan, Pakistan and Bangladesh, such as the Ahmaddiyya and Shia sect. It says that CAB "strikes at the root of the concept of secularism."
Note: Article 14 mentions 'persons' and not just 'citizens'
Notably, Article 14 reads, "The State shall not deny to any person equality before the law or the equal protection of the laws within the territory of India." The use of the term "person" as opposed to "citizen" is important here as it includes foreigners. Meanwhile, CAB seeks to accord Indian citizenship to illegal immigrants on the basis of religion, among other criteria.
Under CAB, illegal immigrants may be accorded Indian citizenship if:
They are Hindus, Sikhs, Buddhists, Jains, Parsis or Christians. They are from Afghanistan, Bangladesh or Pakistan. They entered India on or before December 31, 2014 (The minimum period of residence has been reduced from eleven years in the Citizenship Act of 1955 to five years). They are not in areas included under the Inner Line Permit or the Sixth Schedule to the Constitution.
CAB also said to be in violation of Assam Accord
The Assam Accord of 1985 states that those who entered Assam between January 1, 1966, and March 24, 1971, would be "detected in accordance with the provisions of the Foreigners Act, 1946 and the Foreigners (Tribunals) Order 1964." They would also remain disenfranchised for ten years. Those who entered Assam after March 24, 1971, would be detected and expelled as foreigners.
Various regions of North east are exempted from CAB
It must also be noted that areas exempted under CAB by virtue of being covered by the Sixth Schedule to the Constitution include most of Meghalaya and only parts of Assam and Tripura. Further, areas exempted from the application of CAB as Inner Line Permit regions include all of Arunachal Pradesh, Nagaland, and Mizoram. Manipur was also allowed to benefit from ILP exemptions.
Does exemption of ILP regions actually mean anything?
Interestingly, Indian citizens are barred from entering regions protected under ILP without a permit. So, even if illegal immigrants are accorded Indian citizenship, they cannot enter ILP regions, which has raised questions about why they were exempted at all?
CAB also leaves out some other persecuted communities
Several experts and Opposition members have pointed out that although the Bharatiya Janata Party government claims that CAB offers citizenship to "persecuted communities," the Bill does not include the persecuted Tamil Eelams of Sri Lanka or Rohingya Muslims of Myanmar. Notably, while the BJP has time and again said that "persecuted communities" will benefit from CAB, the proposed legislation does not mention "persecuted communities."
'Ahmadiyyas in Pakistan, Afghanistan's Hazaras recognized as persecuted by UN'
Human Rights Law Network (HRLN) founder Colin Gonsalves told News18, "In Pakistan, there are Ahmadiyyas who are persecuted. In Afghanistan, there are the Hazaras who are persecuted...They have come to India and the United Nations Human Rights Commissions (UNHRC) has recognized them as refugees." Gonsalves went on to add that the BJP is "excluding persecuted minorities and ordinary minorities."
CAB passed with 125 votes in Rajya Sabha; sparked protests
To note, CAB passed in the Rajya Sabha with 125 votes in favor and 105 against. The move sparked intense protests in the Northeast. Guwahati in Assam was placed under indefinite curfew and at 7 pm on Wednesday, mobile internet services were suspended for 24 hours. Paramilitary forces have also been sent to Assam. Separately, in Tripura, a 48-hour internet blockade was imposed.