Citizenship (Amendment) Bill passes Rajya Sabha after heated discussions
Citizenship (Amendment) Bill passes Rajya Sabha after heated discussions
Dec 11, 2019, 08:53 pm
2 min read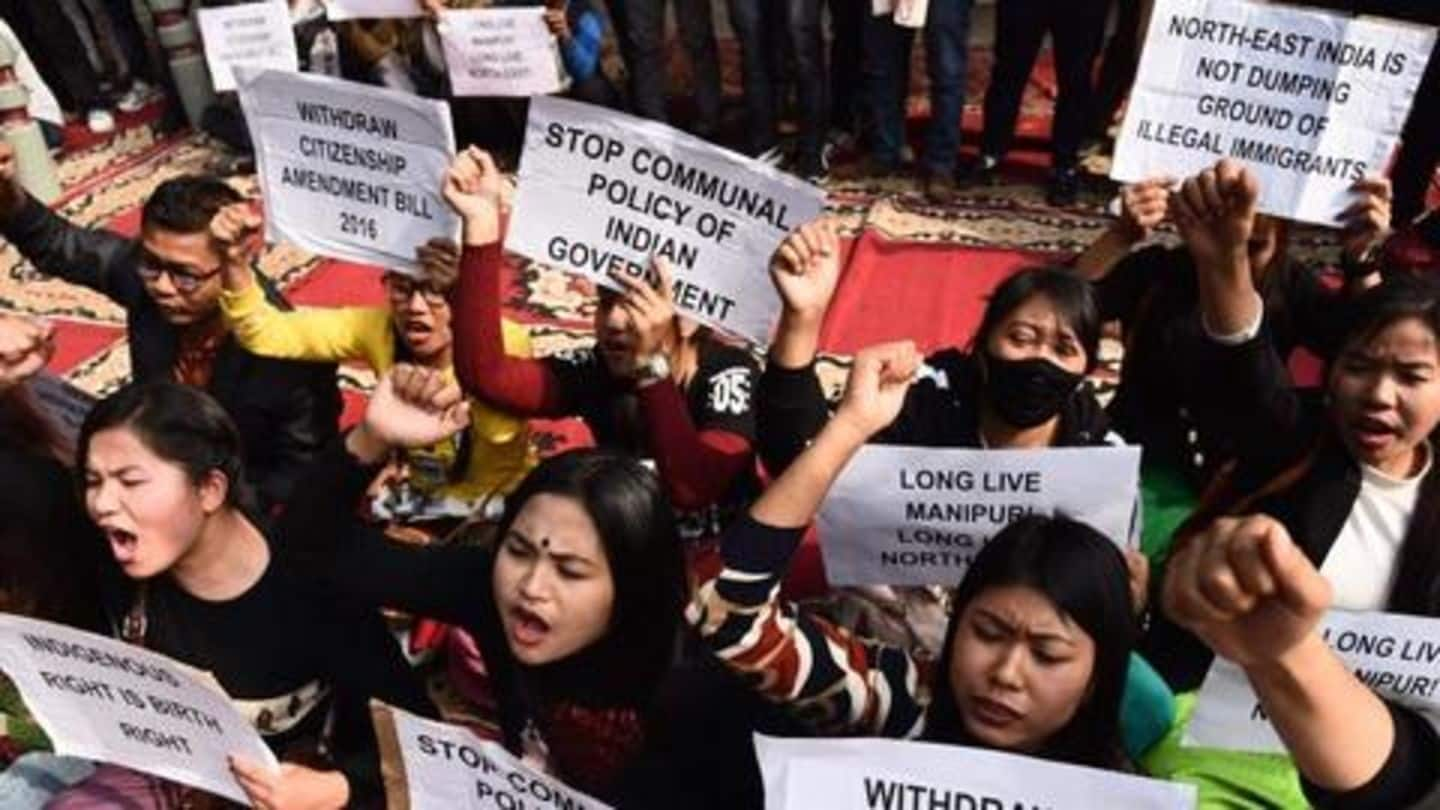 The Citizenship (Amendment) Bill is all set to become a law, as the Rajya Sabha has passed it. The controversial Bill, which took over national headlines in recent days, got 125 votes in its favor. 105 MPs opposed the legislation. On Monday, with 311 AYES, the Bill, tabled by Home Minister Amit Shah, was passed in the Lok Sabha. Here's all about it.
Context: Persecuted minorities can now get Indian citizenship
With the Bill getting the ascent of both the Houses, persecuted minorities like Jains, Sikhs, Hindus, Parsis, and Christians from Pakistan, Bangladesh and Afghanistan, can apply for Indian citizenship. This Bill was passed amid tensions in Northeast. Residents of the area are worried this new law would open gates for more Bangladeshi immigrants. Separately, the exclusion of Muslims from the list ruffled some feathers.
In Rajya Sabha, Shah attempted to placate Indian Muslims
In the Parliament, Shah defended the proposed amendments fiercely. After blaming Congress for India's partition on grounds of religion in Lok Sabha, he today said Indian Muslims need not fear. He said they would always remain Indian citizens and should not be misled by people having vested interests. The Home Minister also promised to protect Assam residents and said Mizoram will not be included.
Why should Muslims be given Indian citizenship, asked Shah
"Some people are saying that we should give citizenship to anyone from neighboring countries. These 3 neighboring countries are Muslim majority nations and Islam is enshrined in their constitutions. Hence they cannot face religious persecution as other communities do," Shah went on.
Separately, Congress' Anand Sharma gave an impassioned speech
Meanwhile, opposing parties said the Bill goes against the soul of India. Anand Sharma of Congress, who opened the discussion for the Opposition, said our founding fathers were well-versed with facts and would be disappointed to see the recent developments. He asked if India would have European-styled concentration camps. Evoking Mahatma Gandhi, he said we don't need a country with walls and no windows.
And, Derek O'Brien claimed India was moving towards dictatorship
The Bill was also opposed by Trinamool, whose representative Derek O'Brien asked BJP to not teach them about Indian-ness. "India is moving from democracy towards becoming a dictatorship. Allow me to put the facts in front of you. In a Germany under Adolf Hitler, he spoke of German blood, in India, we have this concept of nationalism," he went on.