Citizenship (Amendment) Bill: Indian Muslims shouldn't be scared, says Shah
Citizenship (Amendment) Bill: Indian Muslims shouldn't be scared, says Shah
Dec 11, 2019, 03:23 pm
3 min read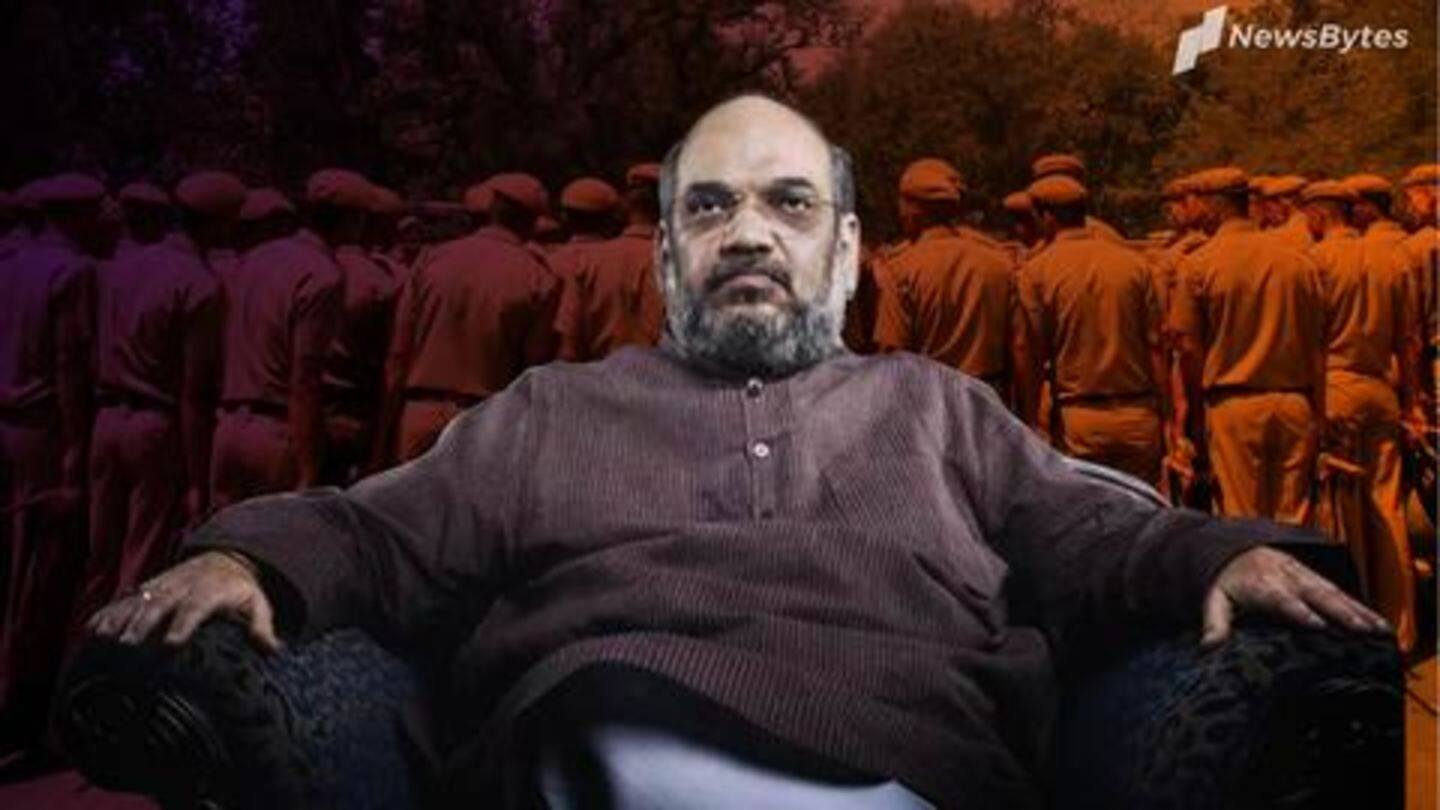 After tabling the Citizenship (Amendment) Bill in the Rajya Sabha, Home Minister Amit Shah said Indian Muslims need not fear due to the proposed amendments. They were, are, and will always remain this country's citizens, the senior BJP leader said in the House today. To recall, the Bill was passed in Lok Sabha on Monday after hours of discussions between for and against parties.
What is the CAB? Why is it shrouded in controversies?
The Citizenship (Amendment) Bill seeks to give Indian citizenship to persecuted non-Muslims from Bangladesh, Pakistan, and Afghanistan. Since Muslims from these countries won't be given preference, some have termed this Bill bigoted. Meanwhile, Northeast has been boiling since residents believe this Bill will open floodgates for Bangladeshi immigrants and change the area's demography. But Centre assured nothing like this would happen.
Muslim refugees won't get citizenship, Shah makes it clear
Hoping to address the concerns of Indian Muslims, Shah said, "Muslims of India needn't worry, misinformation has been spread that this Bill is against Muslims in India, don't be misled by anyone." Adding that Prime Minister Narendra Modi's government is working on the lines of the Constitution, Shah said Muslims from other countries can't be given citizenship. That's not how things work, he underlined.
Further, Shah lamented at condition of minorities in neighboring countries
Saying minorities are troubled in neighboring countries, Shah added, "In case of Bangladesh, for the first few years, till Bangabandhu Mujib-ur-Rehman was alive, Bangladesh gave an opportunity to minorities to live as equals, but that wasn't to be after he passed away."
Shah also promised people of Assam will be protected
Shah also said Centre will protect Assam residents. "In 1985, the Assam Accord happened. There is a provision in Clause 6 to protect the indigenous culture of the state. I want to assure that NDA government through committee to supervise Clause 6 will protect rights of Assam," he said in the House. Shah revealed CAB won't be applied to Scheduled Tribes and Mizoram.
Rebuking Shah, Congress' Anand Sharma said CAB fails Constitution
After Shah, Congress' Anand Sharma opened the debate for the opposition and said the Bill was an assault on the soul of India. "It fails the test of the Constitution. No legislation can be pitted against the Constitution of the country," he said. Replying to Shah's earlier statement that Congress divided the nation on basis of religion decades ago, Sharma said this was false.
Not Congress but Savarkar favored two-nation theory
"Let us set the historical record clear... The two-nation theory was opposed vehemently by the Congress... It was Savarkar and the Hindu Mahasabha that passed legislation on the two-nation theory in Ahmedabad in 1937," Sharma said.
"Don't want a country with walls and no windows"
Referring to the National Register of Citizens, Sharma asked if the country needs European-styled concentration camps. "Don't want a country with walls without any windows," he said, evoking Mahatma Gandhi. He said the society needs to be perceived through the Mahatma's lens. Sharma also said that if the Bill is passed in Rajya Sabha today, our founding fathers will be disappointed.
In fact, Sharma also said Sardar Patel would be angry