#MeToo reaches Modi government, MJ Akbar accused of sexual harassment
#MeToo reaches Modi government, MJ Akbar accused of sexual harassment
Oct 09, 2018, 12:12 pm
3 min read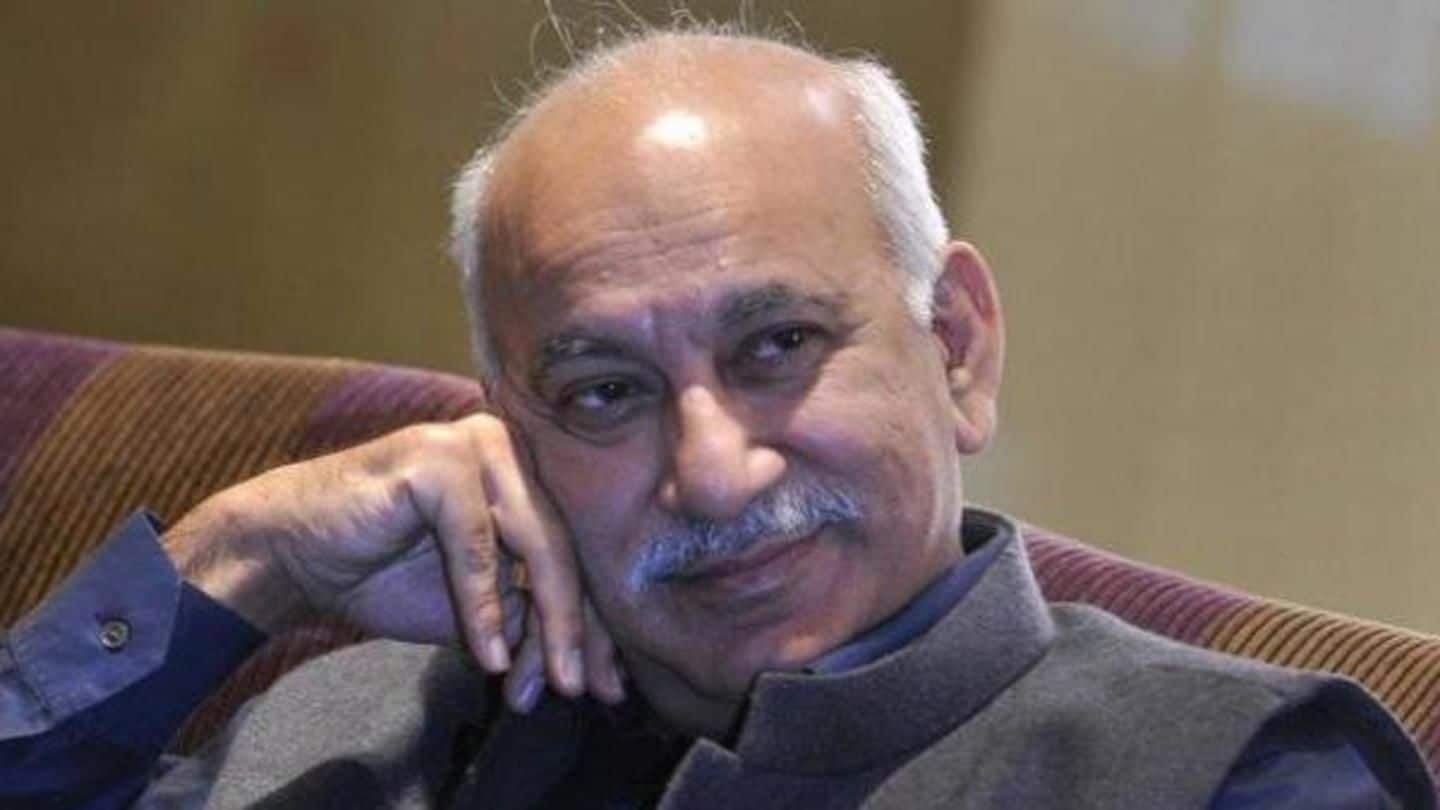 The ripples of the #MeToo movement have reached Narendra Modi government as MJ Akbar, current minister of State for External Affairs has been accused of sexual harassment by a journalist. Journalist Priya Ramani had written an article for Vogue where she mentioned about an editor's advances. Though she didn't name Akbar, she revealed on Twitter the story's beginning was about him. Here's more.
Ramani highlights her harrowing experience with 'renowned journalist' in hotel-room
The Vogue story dated October 12, 2017, was an open letter to all Weinsteins of the world, with a warning that they will not be spared. Ramani shared her article at a time when survivors are speaking against workplace harassment and telling how senior journalists abused their power to assault them. In the #MeToo storm of Indian media, now, Akbar's name has cropped up.
Ramani was happy to have met Akbar
Before diving into politics, Akbar was a journalist, critical of the BJP. Ramani wrote when he agreed to interview her for a job, she was ecstatic. The venue, a hotel room, did surprise her but back then (as she wrote in the story) Ramani lacked the confidence to say, "No, I'll wait for you in the lobby, you pervert". What happened next was horrifying.
The interview was in sharp contrast to what Ramani imagined
For Ramani, the interview with a reputed editor was not like anything she imagined. For one, he made her uncomfortable with his words, and the bed was a 'scary accompaniment'. He asked her to sit next to him on the bed and she declined. Ramani said she escaped but was hired and vowed to never be alone in a room with him.
Some excerpts from the article
The article reads, "It was more date, less interview. You offered me a drink from the mini bar (I refused, you drank vodka), we sat on a small table for two that overlooked the Queen's Necklace (how romantic!) and you sang me old Hindi songs after inquiring after my musical preferences."
Ramani points out not much has changed about predators
About predator bosses, Ramani further wrote they are still the same. The article read: "You whip out your tired tricks for a new batch of women every year." "Watch me shower." "Can I give you a massage?" "A shoulder rub?" "I'm ready for my blow job now." "Are you married? Ramani's article is a grim reminder of what women face almost daily.
MJ Akbar didn't 'do' anything but that doesn't absolve him
I began this piece with my MJ Akbar story. Never named him because he didn't "do" anything. Lots of women have worse stories about this predator—maybe they'll share. #ulti https://t.co/5jVU5WHHo7

— Priya Ramani (@priyaramani) October 8, 2018
Ramani's tweet got many responses, a journalist narrated her account
Notably, Ramani's story was corroborated by another journalist named Shuma Raha. Her tweet read: In this case, #MeToo. Year: 1995, Place Taj Bengal, Kolkata. After that encounter, I declined the job offer. Many people replied on Ramani's tweet and were aghast at the pattern of Akbar's harassment of which hotel rooms were a constant. The minister has still not addressed the allegations.
#MeToo has hit Indian media, and actions are following
Long overdue, the #MeToo movement has finally hit newsrooms and media houses are taking action. After allegations against political editor Prashant Jha came to light, he stepped down from HT, TOI has sent its Hyderabad resident editor KR Sreenivas on administrative leave pending investigation, The Wire has set up a committee and NDTV is looking into complaints. The stories are finally being heard. But, too little, too late.