Blackbuck poaching: Salman Khan to go to prison for five-years
Blackbuck poaching: Salman Khan to go to prison for five-years
Apr 05, 2018, 02:19 pm
3 min read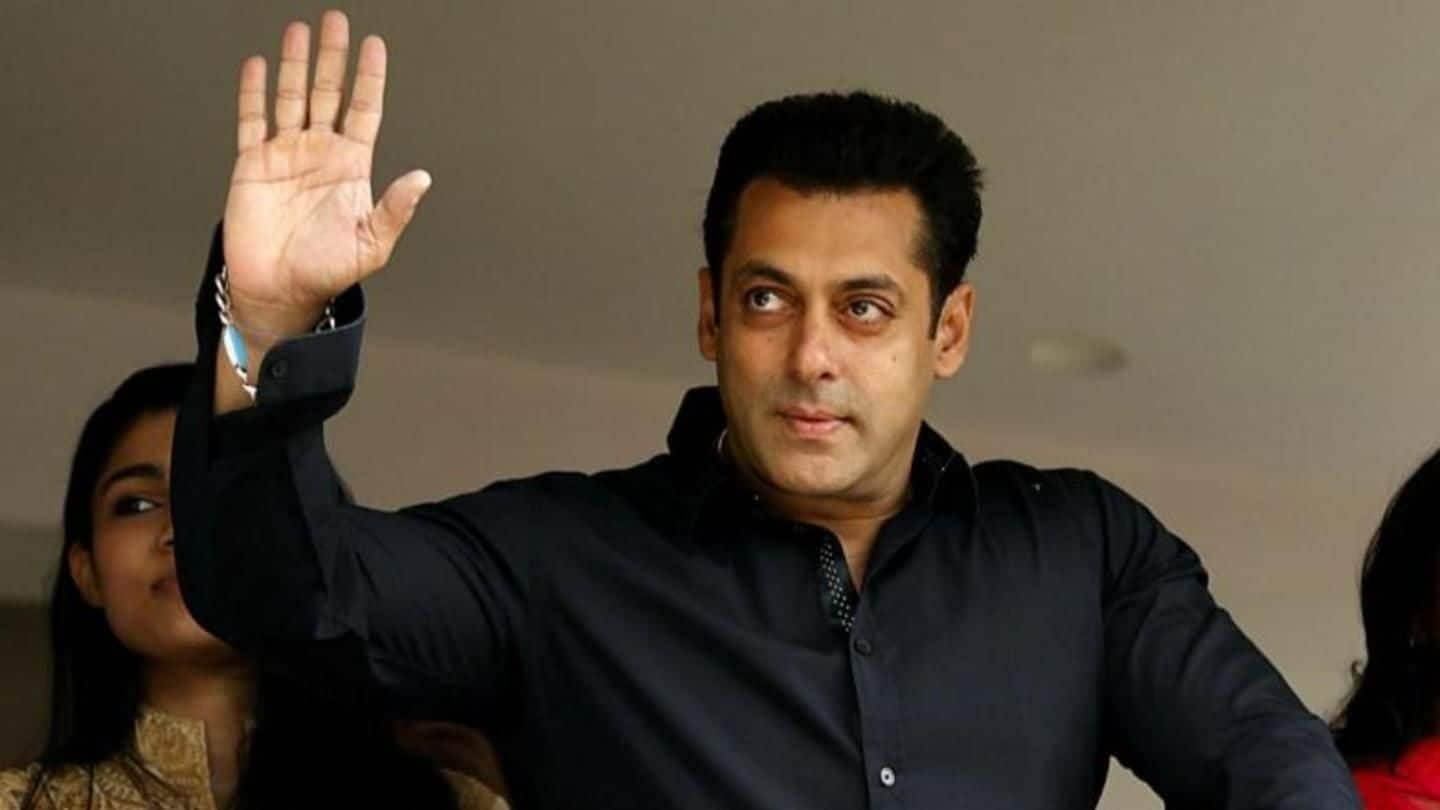 Bollywood star Salman Khan has been convicted in the 1998 blackbuck poaching case, in which Saif Ali Khan, Sonali Bendre, Tabu and Neelam were also accused. All others except him have been acquitted. He has been sentenced to prison for five years. A fine of Rs. 10,000 has also been levied. He can now appeal the verdict in a higher court.
The complaint against the five actors was filed on October 2, 1998. In April 2006, Salman was convicted and given 5 years' imprisonment. He left jail on bail after a week. But the conviction was overturned by the Rajasthan HC in August 2006. In July 2016, it acquitted him of all charges in the case. The Rajasthan government challenged the judgement in the SC.
'Actors were in a Gypsy, fled after killing the deer'
In the final hearing, the public prosecutor said that the actors were in a Gypsy car that night and Salman was driving. When he saw a herd of blackbucks, he shot and killed two, but fled when others saw them, leaving the two dead animals there. Salman was facing charges under the Wildlife (Protection) Act, and can be imprisoned for up to six years.
'Several loopholes in prosecution's story'
But Salman's counsel denied the allegations, saying there were several loopholes in the prosecution's story. "Prosecution engaged in tampering and fabricating evidence and documents as well as roping in fake witnesses," he said. "It even failed to prove that the blackbucks were killed by gunshots. Hence, such investigation cannot be trusted." The final arguments ended on March 28.
What evidences have both sides offered?
The prosecution investigated 28 witnesses in the case. The forest department, which had removed the carcasses from the spot in 1998, had said that the blood sample obtained from Salman's car matched the deer. But Salman has maintained that the blackbucks died of "natural causes" and that the forest department was trying to frame him. All evidence contrary to this is false, he claimed.
Similarly bizarre arguments in the 2002 hit-and-run case
Salman was also infamously accused in a 2002 hit-and-run case, for allegedly running over homeless people sleeping on the footpath in Mumbai. One was killed and four injured. After years of hearings, he had argued he wasn't driving the car that night, and had got out from the driver's side as his own door was jammed. He was acquitted in 2015.
What does a conviction mean for Salman?
Salman is currently shooting for 'Race 3,' and has 'Dabangg 3' and 'Bharat' in his kitty, all mega-budget films. He is set to host 'Das ka Dum' on television. Apart from these projects, he endorses 10 brands. The conviction could hit Brand Salman badly.