Bengal man issued voter ID with dog's photo; issue corrected
Bengal man issued voter ID with dog's photo; issue corrected
Written by
Siddhant Pandey
Mar 05, 2020, 07:15 pm
2 min read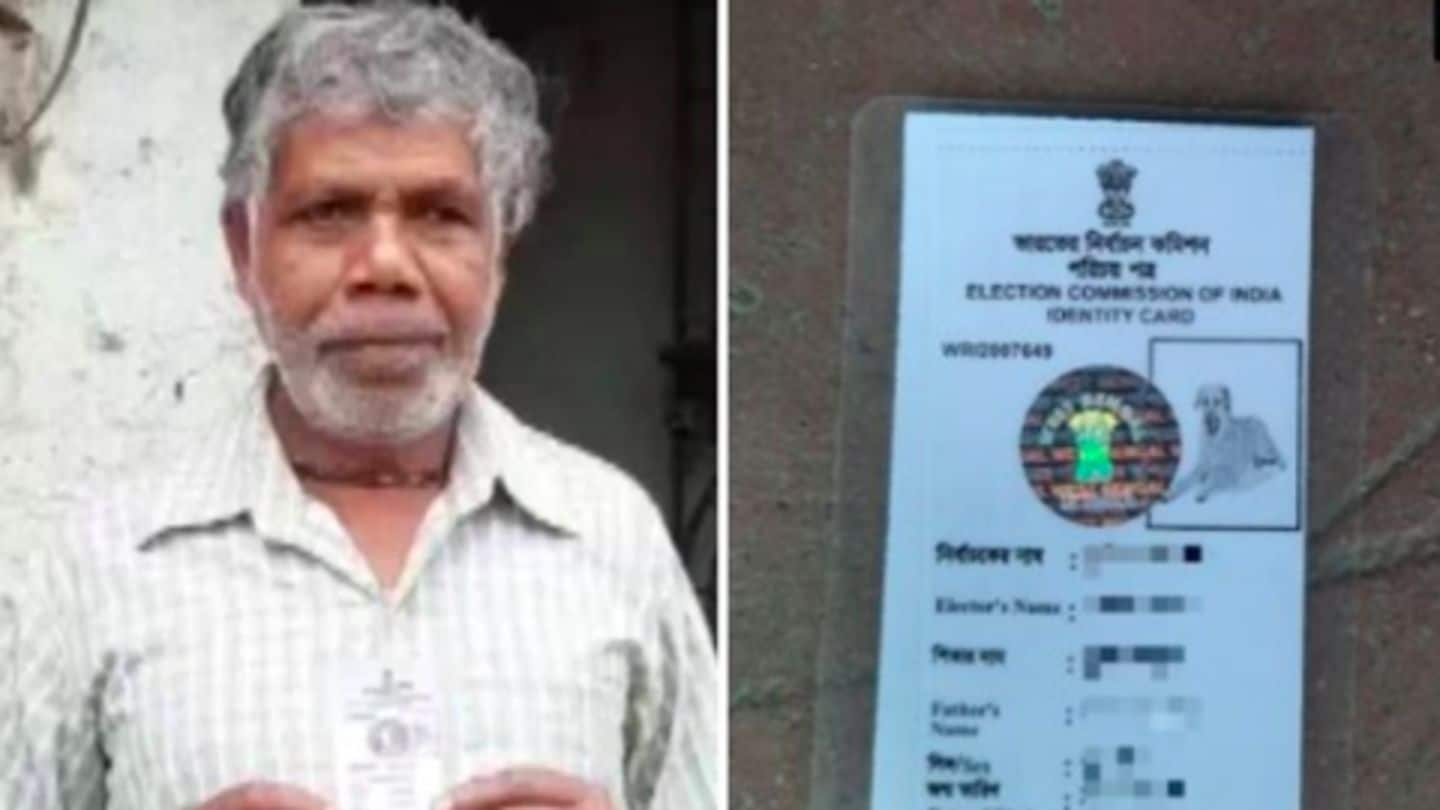 The Election Commission on Wednesday corrected its error after it issued a voter ID card with the photograph of a dog. The unfortunate voter ID was issued to Sunil Karmakar, a resident of Ramnagar village in West Bengal's Murshidabad. Reportedly, the Election Commission has completed its investigation into the matter and is taking action against the person responsible. Here are more details.
Karmakar wanted correction on ID; received one with dog photo
According to ANI, Karmakar had applied for a correction on his voter ID card. When he went to receive the new voter ID at Dulal Smriti School, he noticed that the revised card had the photograph of a dog. Karmakar thought that someone was playing with his dignity. According to Hindustan Times, he had also contemplated filing a defamation case against the EC.
Error was spotted when voters' list was published: Government official
A government official told HT that the error had been spotted earlier when the draft voters' list was published. The official said that he had then collected a photograph from Karmakar's residence to be updated on the voter ID card, yet, the ID was printed with the older photograph of a dog. The official said that he was "clueless" as to how that happened.
Error rectified, action being taken: Chief Electoral Officer
The Chief Electoral Officer (CEO) of West Bengal on Wednesday told HT that the error was rectified during SRER (Special Summary Revision of Photo Electoral Roll). "Elector information slip with the correct particulars has already been given to him. EPIC is being given," the CEO said. He added that an inquiry was conducted and the delinquent is facing action.
Error perhaps occurred amid fears of nationwide NRC
The error perhaps occurred due to large-scale panic across West Bengal over the citizen screening exercise, National Register of Indian Citizens (NRIC). In recent months, over 0.83 million people have reportedly applied for fresh voter IDs with rectifications. This includes 0.24 million new voters from Murshidabad's 22 Assembly segments. The district administration also canceled leaves of all employees to ensure an error-free voters' list.