Australian professors find JEE-Advanced 'intimidating'; point out flaws
Australian professors find JEE-Advanced 'intimidating'; point out flaws
Written by
Siddhant Pandey
Jul 07, 2019, 07:25 pm
3 min read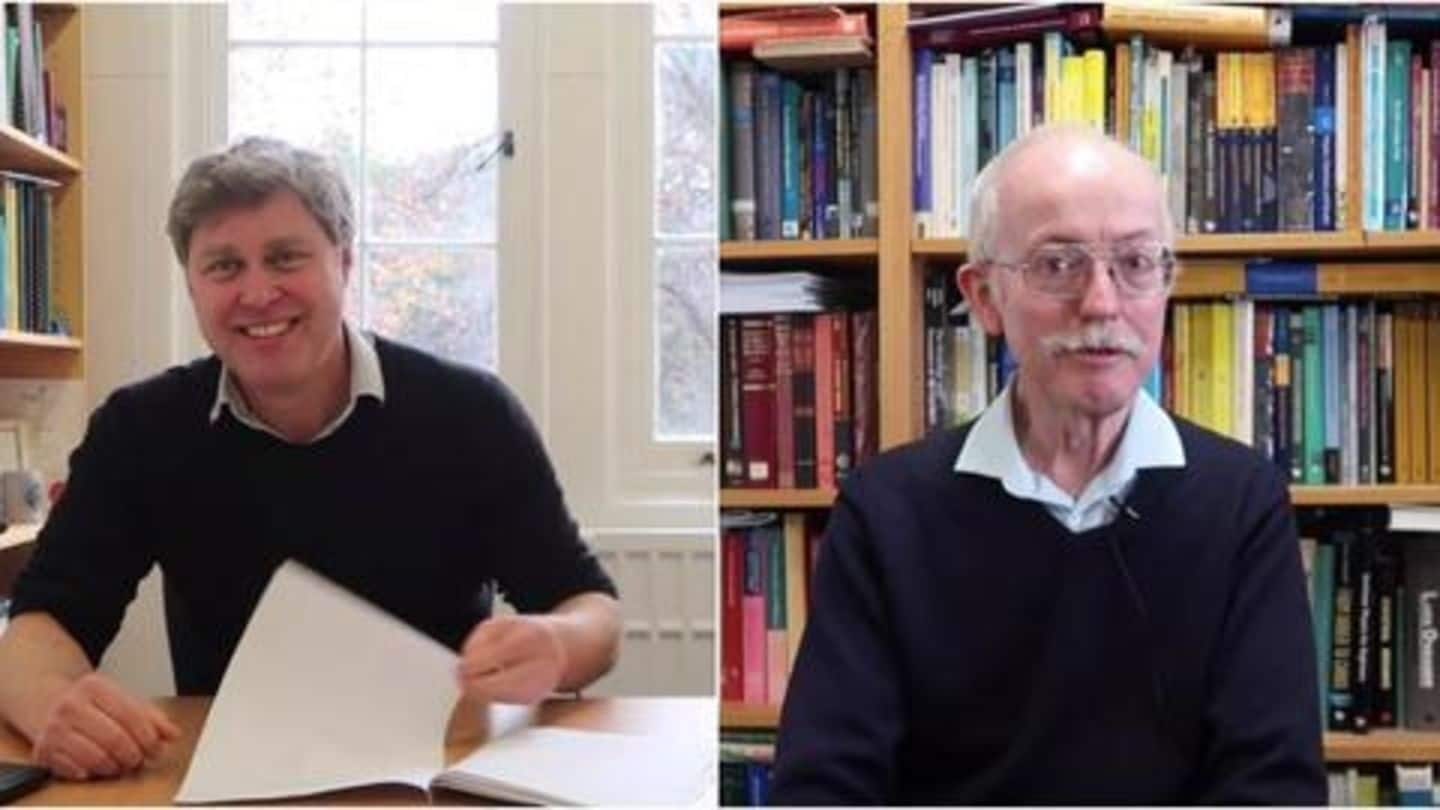 The coveted Joint Entrance Examination (Advanced) is said to be the toughest competitive exam to crack in India. Each year, lakhs of students appear for the JEE, yet only a few thousand manage to clear the exam. Needless to say, the JEE is pretty hard. So, a curious Australian vlogger tried finding out just how hard the JEE really is.
Recently, Australian YouTube vlogger 'Tibees' aka Toby Hendy shared a video: 'Australian Professors React to India's Toughest Exam'. In the video, Hendy, pursuing an undergraduate degree in Physics and Math in New Zealand, had professors of Mathematics, Chemistry, Astronomy, Computer Science, and Physics review the JEE question paper. They also spoke on whether JEE is the best way to prepare students for the future.
I'd probably leave the exam room crying: Chemistry academic
At first glance, the professors found JEE to be hard and "intimidating." "I probably couldn't answer most of it now," said. Prof. Udaya Parampalli, Department of Computing and Information Systems, University of Melbourne. Dr. James Hutchison, a Chemistry academic at the same University, said, "I'd probably leave the exam room crying if I was in year 12 and I had to do this."
JEE only tests candidates' ability to perform in time-limited environments
As 'intimidating' as they said, the professors also addressed some flaws. Criticizing the format, Dr. Jasmina Lazendic-Galloway of School of Physics and Astronomy, Monash University, said, "What they show is whether a candidate is serious enough, whether they're able to practise and how they perform in pressure environments." "They're not necessarily determining whether that candidate will do well in the next step of education."
JEE not the 'optimal selector' for bright students: Math professor
Meanwhile, Prof. Barry Hughes, School of Mathematics and Statistics, University of Melbourne, said he would be "fairly challenged" attempting JEE. However, he explained, "I'd rather tell a story while answering a problem," adding, "To succeed in any scientific discipline, the ability to reason and explain your reasoning is important." He said the exam may help pick bright students, but it's not the "optimal selector."
JEE favors training to crack exam over natural intelligence: Hughes
Hughes also added that candidates have "unequal access" to educational resources- good teachers, expensive coaching, etc.- which could act in favor of candidates spending more money on education and hence more trained to crack "race-against-the-clock exams" like JEE, than candidates with natural intelligence.
JEE based on memorization principle, extraordinarily bad: Physicist
Separately, Dr. Shane Huntington, a physicist, observed that JEE is based on "memorization and recitation" which is "an extraordinarily bad educational tool." He said, "You realize quickly that those particular skills (memorization) don't help you at all once you become a scientist." "Skills on how science and engineering work- the process of falsification isn't tested in these examinations, and it's unfortunate," he added.