UP Deputy CM talks about when Vajpayee asked for 'pajamas'
UP Deputy CM talks about when Vajpayee asked for 'pajamas'
Aug 17, 2018, 08:29 pm
2 min read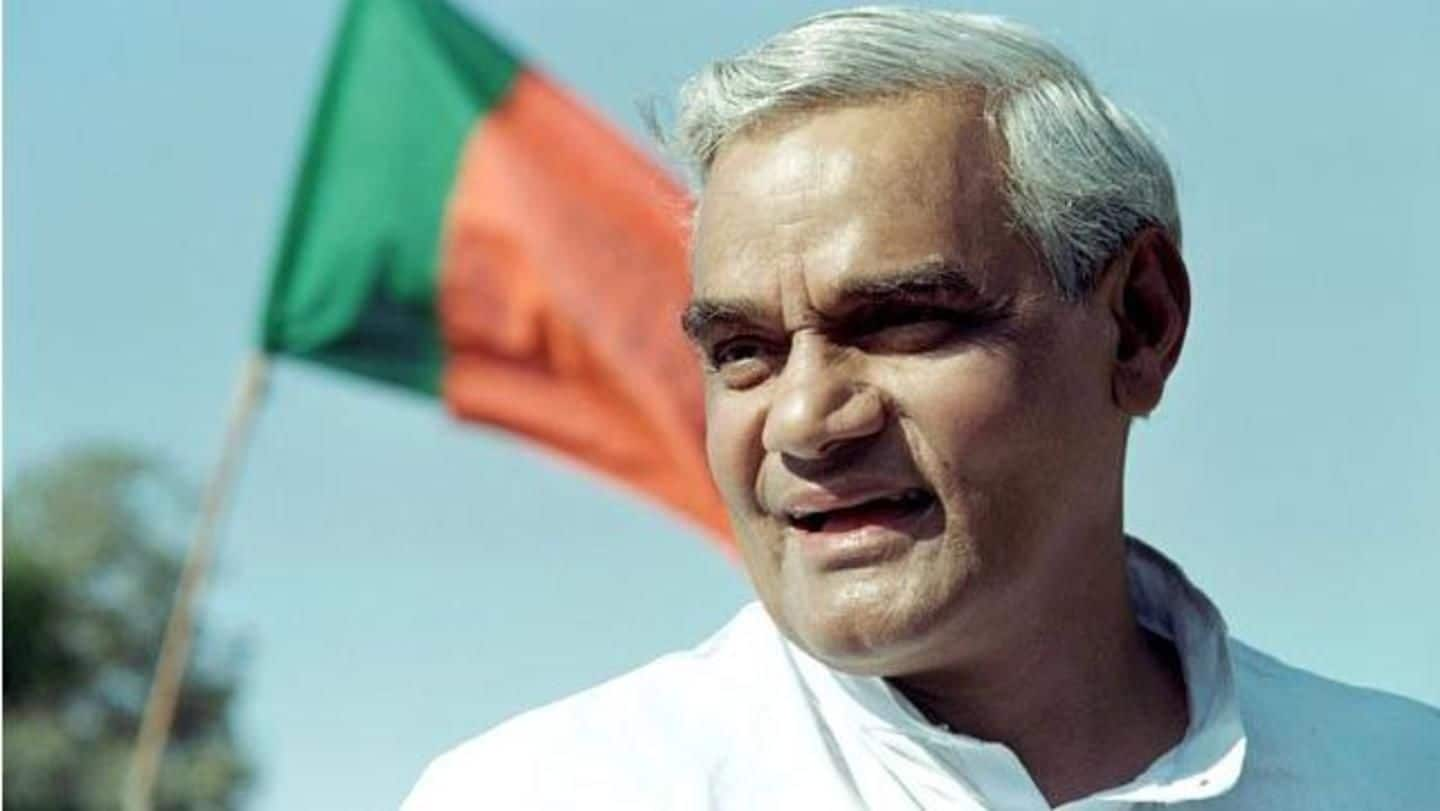 At election meetings, politicians usually just ask for votes, but at a public meeting in UP's Lucknow in 2006, Atal Bihari Vajpayee perplexed the audience when he asked for some pajamas. Vajpayee, who died yesterday, was addressing a meeting at Lucknow's Kapoorthala Crossing in support of Dinesh Sharma, now UP deputy CM but then a candidate in the election for Lucknow's mayor. Here's more.
Atal ji said he saw his reflection in me: Sharma
Sharma said Vajpayee was running a high fever when he reached the Lucknow meeting venue but the BJP leader started out by saying he saw a reflection of himself in Dinesh Sharma. The UP Minister added that Vajpayee also told the crow that if they really meant it when they chanted, "Hamara neta kaisa ho, Atal Bihari jaisa ho," they should back Sharma.
Vajpayee asked how he'd look with only kurta without pajamas
Vajpayee then asked people how he'd look if he wore just a kurta without pajamas, Sharma said. "While some were confused, some shouted that he'll look bad," he said. Vajpayee said that by ensuring his victory as an MP from Lucknow, people gave him a kurta, but he wanted "pajamas" too to go with his "kurta", that meant Sharma winning the local elections.
"The witty pajama remark by Atal ji catapulted me to the post of Lucknow's mayor. While opposition candidates were using money and muscle power for winning polls, I got the seat on a platter," Sharma said.
No words can describe Atal ji: Sharma
Vajpayee was elected to the Lok Sabha from Lucknow in 1991, 1996, 1998, 1999, and 2004. Sharma, a commerce professor at the Lucknow University, was Lucknow's mayor from 2006-2017 after which he became Deputy CM in Yogi Adityanath government. Sharma said words fail to describe Vajpayee. "Vajpayee helped fill the vacuum left in the party with the death of Deen Dayal Upadhyay," he said.