#NewsBytesExclusive: Interview with CA Final May 2019 topper Ajay Agarwal
#NewsBytesExclusive: Interview with CA Final May 2019 topper Ajay Agarwal
Written by
Ramya Patelkhana
Aug 15, 2019, 04:41 am
3 min read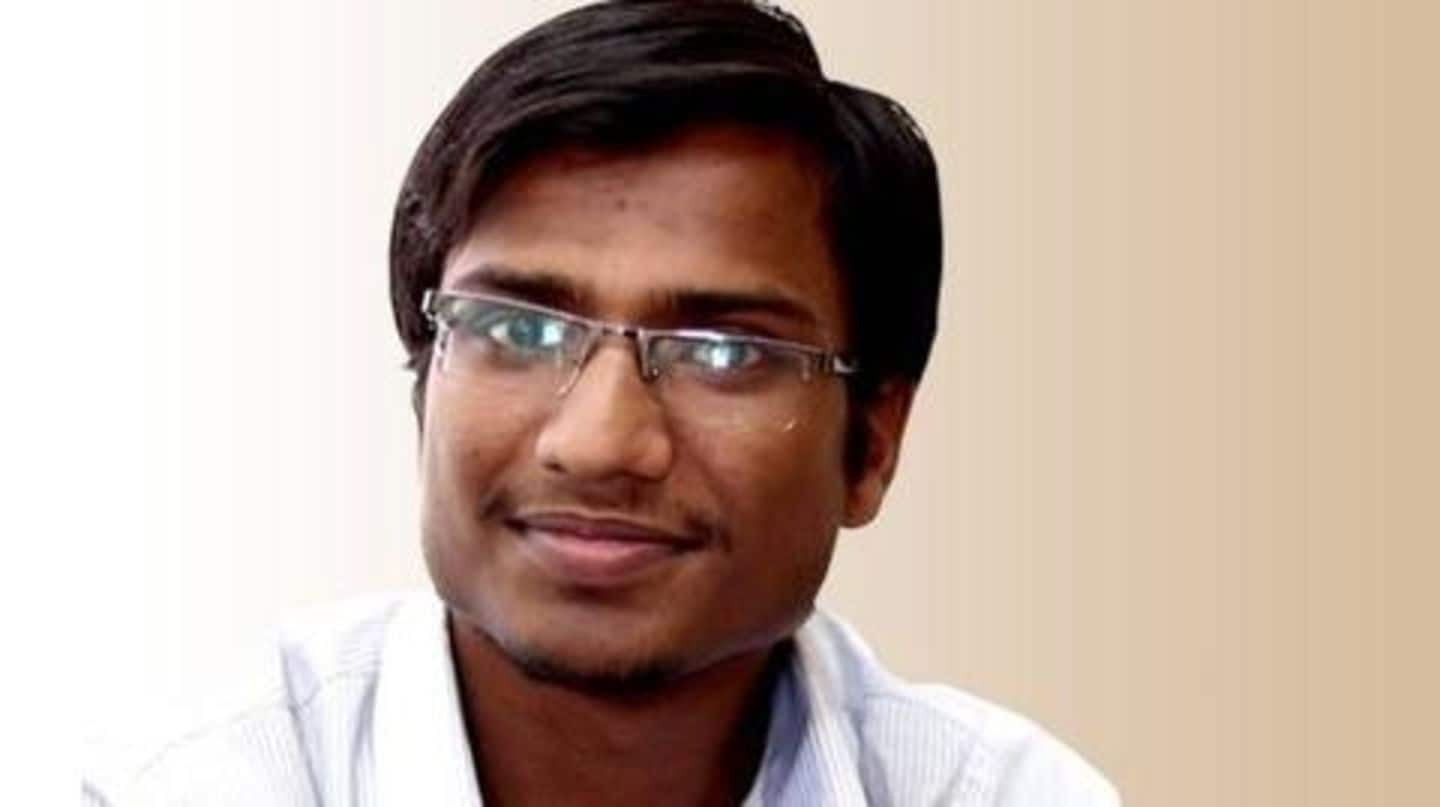 The Institute of Chartered Accountants of India (ICAI) announced the results of the May 2019 Chartered Accountancy Final (Old Course and New Course) and Foundation exams on August 13. This time, Ajay Agarwal topped CA Final (Old Course), bagging AIR-1 in the examination. In an exclusive interview with NewsBytes, Ajay talked about CA, exam preparation, future plans, and gave some tips for aspirants too.
Ajay's elder brother was CA Final topper for May 2018
On bagging AIR-1 in the CA Final, Ajay said, "It feels great securing the first rank and highest-ever marks." Asked if he was expecting AIR-1, he said, "I was expecting the first rank because I had already revised the whole syllabus two years ago. My elder brother, Atul Agarwal, was CA Final AIR-1 holder for May 2018. I also had his guidance and help."
Ajay scored 81.25% in the CA Final examination
Ajay has scored 650/800 marks - or 81.25% - in the CA Final (Old Syllabus) examination. He said, "I was sure about securing at least 80% in the Final exams." Notably, the 22-year-old, who hails from Rajasthan's Kotputli, had secured AIR-5 in the entry-level CA CPT and AIR-17 in IPCC exams. Meanwhile, his youngest brother also appeared for the CA CPT this year.
Had decided to opt for commerce and do CA: Ajay
Asked what inspired him to pursue CA, Ajay said, "When we (he and his siblings) were younger, we had decided to opt for commerce stream and do CA." "First, my brother Atul started pursuing CA; I also got a rank in CPT and followed his lead...that sort of inspired me. He cracked the Final and also told me it was not difficult," he said.
Ajay used to study for 8-10 hours a day
To prepare for CA exams, Ajay took coaching from VSI Classes, Jaipur. He said, "During the articleship, I used to attend classes for two hours and then attend articleship training. But, I used to devote 1-2 hours to revision every day after reaching home." "For the last six months (study leave) before exams, I used to study for 8-10 hours a day," he added.
Didn't face any challenges while preparing; followed Atul's guidance: Ajay
Asked if he had faced any challenges while preparing for the CA Final exams, Ajay said, "No, there were no challenges as such." "My brother and I used to prepare together consistently and we didn't face any challenges. And then, Atul bagged AIR-1 in CA Final and I was also following his guidance. So, I was quite confident," he said.
Ajay on his future career plans
Speaking about his future career plans, Ajay said he wants to join his CA brother Atul - who has already established a firm - as a partner and practice. "I also want to teach students who are going to appear for CA Final," he said.
Follow the ICAI study material without fail: Ajay's advice
Signing off with a message to CA aspirants and NewsBytes' readers, Ajay said, "CA is an easy course; anyone can do it. If you follow ICAI's study material and follow a proper system for preparation, you can easily qualify and even get a good rank too." "It is also important to follow the guidance of toppers or those who have cleared CA," he added.