Meet Chandigarh's Harbhajan Kaur who launched her startup at 90
Meet Chandigarh's Harbhajan Kaur who launched her startup at 90
Jan 14, 2020, 07:36 pm
3 min read
It's never too late to follow your dreams, and Chandigarh's 94-year-old Harbhajan Kaur proves just that. Kaur began her entrepreneurial journey four years ago, at the age of 90, by launching her own startup "Harbhajan's" that sells homemade besan ki barfi and pickles. Recently, business tycoon Anand Mahindra lauded the nonagenarian on Twitter, calling her "entrepreneur of the year." Here's more on Kaur's journey.
How Kaur's inspiring entrepreneurial journey began
Kaur's inspiring journey started four years ago when she expressed regret about never having earned any money of her own while talking about life with her daughter Raveena Suri. To help Kaur fulfill her dreams, Raveena suggested starting her own venture to make delicious sweets that her family enjoyed over the years. Today, Chandigarh-based Harbhajan's specializes in besan ki barfi and various pickles too.
Raveena says her mother has always been an amazing cook
Talking to TheBetterIndia, Raveena said, "She (Kaur) has always been such an amazing cook but was content in remaining behind the scenes." She said Kaur made Rs. 2,000, her first "own" earnings, when she sold besan barfi at a local organic market. "That earning not only brought her happiness but also...confidence to take this initiative forward and make something of it," Raveena added.
Despite her age, Kaur continues to work and enjoys it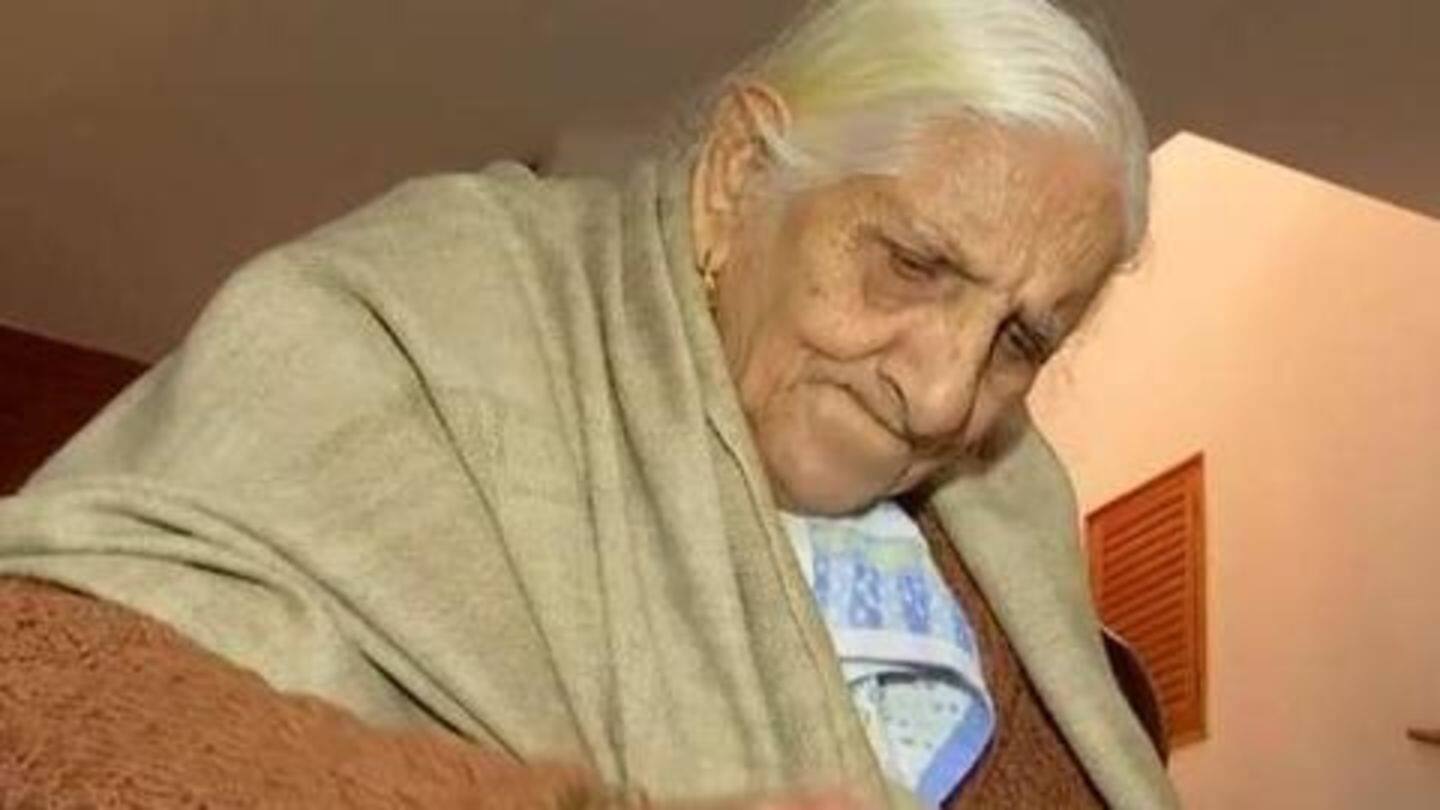 Raveena said after her first earnings, Kaur started making barfis, chutneys, and different pickles to sell them at the local market every ten days. Kaur gradually started getting more orders, but she avoided overworking herself by pacing her work. Apart from Raveena, Kaur's granddaughter helped with branding and packaging of Harbhajan's that comes with the tagline: "Bachpan Yaad Aajaye" (You'll remember your childhood).
The initiative has transformed Kaur's life, says Raveena
Talking about the growth of Harbhajan's, Raveena said, "More than the monetary aspect, the fact that mom is so much more confident now is what I see as growth." Over four years, Kaur made over 500kgs of barfi (priced at Rs. 850/kg). She prepares 5-10kgs every few days. Raveena said they're planning to employ others as Harbhajan's is receiving more and more order requests.
Harbhajan made 200kgs of barfi for granddaughter's wedding
Raveena also said that Kaur recently made 200kgs of barfi for her granddaughter's wedding. She said, "Two months ago, my daughter got married and wanted the wedding invitations to be sent out with sweets that her nani (Kaur) made. She did not want any...from the market and preferred that they all be handmade by her nani. It was a lovely feeling for everyone...."
Kaur is an inspiration for all: Punjab CM Amarinder Singh
Punjab CM Captain Amarinder Singh also praised Kaur on Twitter, saying he's "waiting to taste" her signature barfi. He tweeted, "The word Start-Up can no longer be associated with millennials alone because 94-year-old Harbhajan Kaur...is becoming an inspiration for all." To try Kaur's barfi, one can visit Four Forks in Chandigarh's Sector-35 or Dastaan in Sector-7; they can call on 9888419943 to place orders.