Five best places to visit in November 2019 in India
Five best places to visit in November 2019 in India
Nov 14, 2019, 02:28 pm
2 min read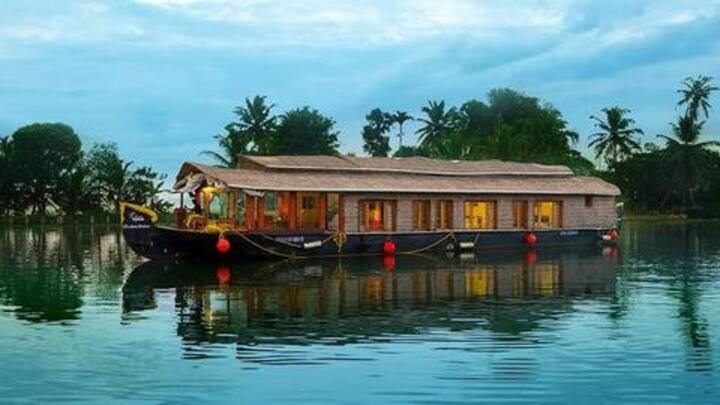 Bringing along the winter season, November is a month marked by awaited celebrations. The second-last month of the year paves way for the holiday season, Christmas and the new year. So, if you have the time and money, and want to fast forward to the festivities in style, here are five amazing destinations you can visit in November 2019 in India.
A UNESCO World Heritage Site, the Sundarbans, featuring dense mangrove forests and one of the largest reserves of Bengal Tigers is downright the best wildlife destination to visit in the month of November. Head there and go tiger spotting, enjoy a boat ride, take the holy dip in Gangasagar, and greet the beautiful birds in the Sajnakhali Bird Sanctuary.
The summers can be a bit harsh in Amritsar. November is a great time of the year to visit the Punjabi city, as it is marked by Gurpurab festivities. There are plenty of places to visit in the city, including the world-famous Golden Temple, Maharaja Ranjit Singh Museum, Wagah Border, and the Jallianwala Bagh. Furthermore, the North Indian cuisine there is to die for.
The misty, cool and comfortable weather during November makes Coorg in Karnataka the perfect delight for travelers. The 'Scotland of India', as named by its Scot planters, embraces the visitors with its blissful waterfalls, lakes, coffee plantations, and delicious cuisine. Also, take a guided tour to the coffee plantations, go bird-watching, take a trek, or opt for long nature walks.
The cool and pleasant winters are a great time to travel through the otherwise hot and dry land of Rajasthan. Take an unforgettable escape to the 'Land of Kings' through the golden triangle of Udaipur-Jodhpur-Jaisalmer. When in Rajasthan, visit the many forts, take boat rides in the beautiful lakes, go for adventure sports in the deserts, and try the amazing Marwari cuisine.
If you are in mood for hills, take a trip to Manali in Himachal Pradesh. The views in the beginning of winters (around November) are awe-inspiring and the weather is simply blissful. When you are there, spend your time trekking, hiking, sightseeing, and shopping. Some of the best places to explore there are Hadimba Temple, Solang Valley, Rohtang Pass, and Bhrigu Lake.