Five must-visit countries in the Middle East
Five must-visit countries in the Middle East
Jul 20, 2019, 12:03 am
2 min read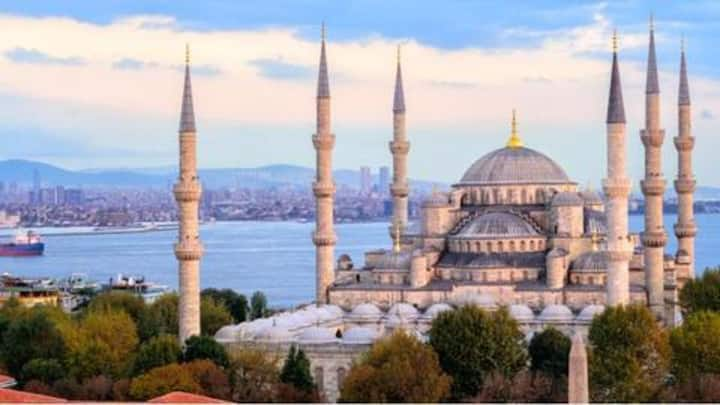 International travel doesn't just mean packing bags and heading to the Europe. Sure it is pretty, but then the world has so much to offer, you shouldn't limit your travel ideas to just France and Italy. So, if unorthodox destinations excite you- the sassy, happening, and beautiful Middle East awaits you. Here are top five countries to visit in Middle East.
Take a mesmerizing tour to the awe-inspiring, beautiful Qatar. From the bustling city-life and amazing skyscrapers to the dry deserts, Qatar has it all. In the capital city of Doha, walk along the picturesque Souq Waqif market, visit the Museum of Islamic Art, and shop at the Villaggio Mall. Also remember to take a day out for desert safari in the Doha desert.
Featuring abundant historical and religious attractions, many museums, and amazing beaches, Israel is one of the most visited countries in the Middle East. Go there and float in the Dead Sea, take a guided tour in the ancient, capital city of Jerusalem, see the trademark Dome of Rock, visit the Israel Museum, and Yad Vashem memorial. Also, enjoy the bustling nightlife of Tel Aviv.
Considered one of the safest and friendliest travel destinations in the whole of Middle East, Jordan has plenty to offer its visitors. First things first, witness the architectural might and archaeological delight of Petra. Head to the Dead Sea and float like a mermaid, or see the desert valley of Wadi Rum. Also enjoy the happening metropolis of Amman.
Boasting of centuries-old monuments, vibrant culture, and lip-smacking cuisine, Turkey- straddling between Asia and Europe- is a top travel destination in the Middle East. In Turkey, visit the glorious Aya Sofya Museum, see ruins of Ephesus, witness the beautiful Cappadocia, and visit the spellbinding town of Pamukkale. Also, walk along Istanbul's Grand Bazaar, dating back to 15th century. What's more? The delectable Turkish ice-cream!
If you think Middle East is all about sky-kissing buildings and miles-long malls, Cyprus will break the myth for you. With beautiful beaches, charming sunset and sunrise views, mesmerizing landscapes, the tiny, island country of Cyprus will leave you spellbound! Do not miss out on the Tombs of the Kings, the Blue Lagoon, Saint Lazarus Church, and ancient ruins of Kourion.