Love elephants? Here are 8 lesser-known facts about them
Love elephants? Here are 8 lesser-known facts about them
Sep 24, 2019, 05:44 pm
2 min read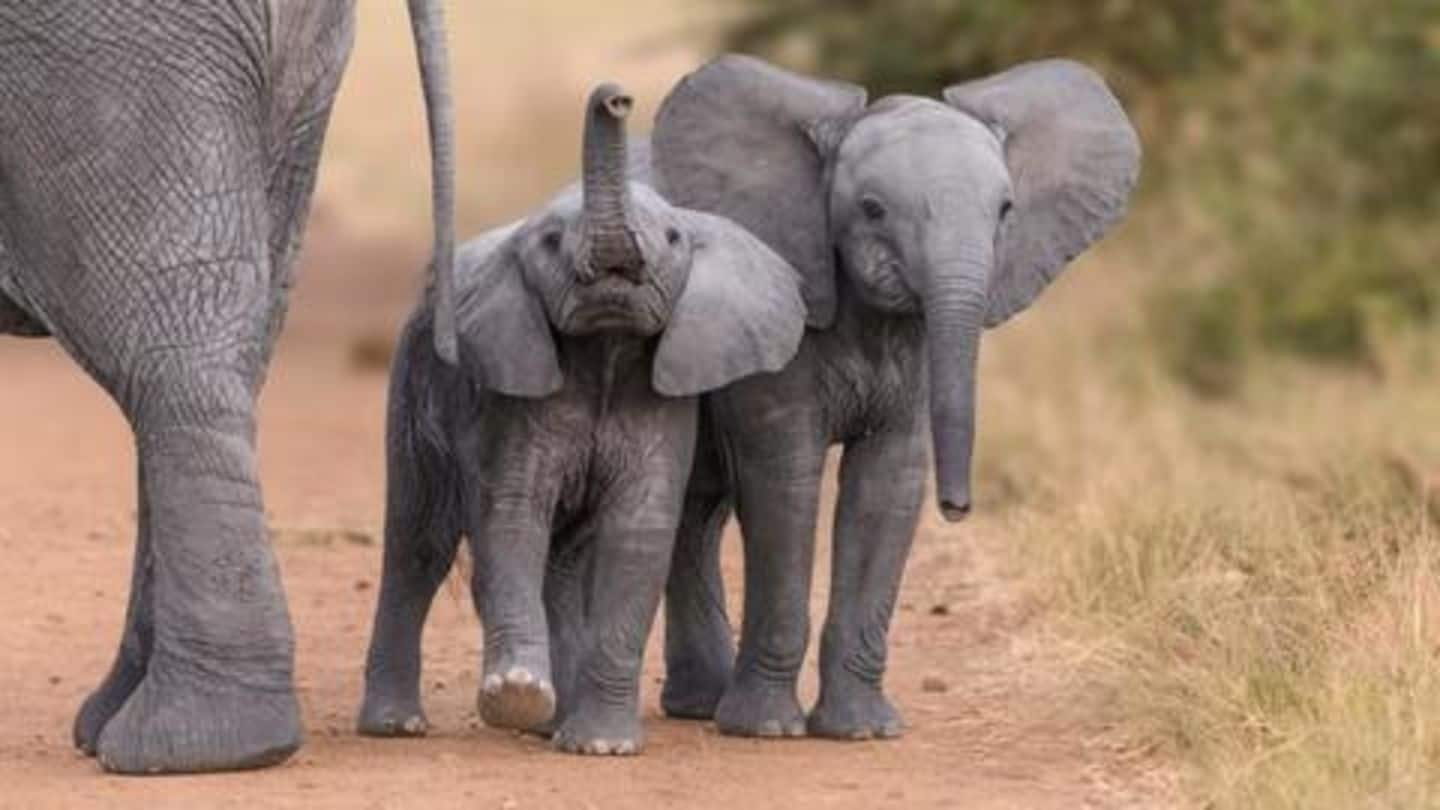 With their huge size (the largest in the world among land animals), unforgettably long noses, and characteristic floppy ears- elephants are simply adorable. However, with increased cases of poaching, their numbers are declining. Yes, this is disheartening, which is why we have decided to shift our focus to these harmless gentle giants today. Here are eight lesser-known facts about elephants you might not know.
Elephants eat a lot; aren't blessed with good digestion
1) Using their long trunks to smell food and lifting it up into their mouth, elephants spend 12-18 hours eating grass, plants and fruits in a day. Well, that's some appetite, to say the least. 2) However, these mammoth mammals aren't blessed with as good digestion power. Due to which, they produce a whole lot of gas (methane) and manure through the day.
Elephants live a long life; are quite fertile
3) Elephants survive for an average of 60-70 years. In fact, one Asian elephant died at the age of 86 - the oldest on record. Furthermore, they are capable of producing offspring until the age of 50. Yes, elephants happen to be quite fertile.
Elephants possess an incredible memory; have a large brain
4) Interestingly, elephants' memory isn't limited to their herd or species, but transcends these norms. Once, two circus elephants rejoiced after reuniting as many as 23 years later. Moreover, elephants' encephalization quotient (the ratio between brain and body size of an animal) is considered pretty good. 5) Among land-mammals, elephants have the largest brain of all. They also have a relatively high EQ.
Elephants are quite emotional, suffer from post-traumatic stress disorder
6) Elephants are known to be emotional beings. After humans, they are the only animals who mourn their dead, perform burial rituals and visit graves. 7) They are also one of the few animals that suffer from post-traumatic stress disorder (PTSD). 8) Further, the giant mammals are one of the few species who can recognize themselves in mirrors. Self awareness? Check!