Navratri: Vrat dishes that are tasty and wholesome
Navratri: Vrat dishes that are tasty and wholesome
Mar 31, 2022, 02:30 pm
2 min read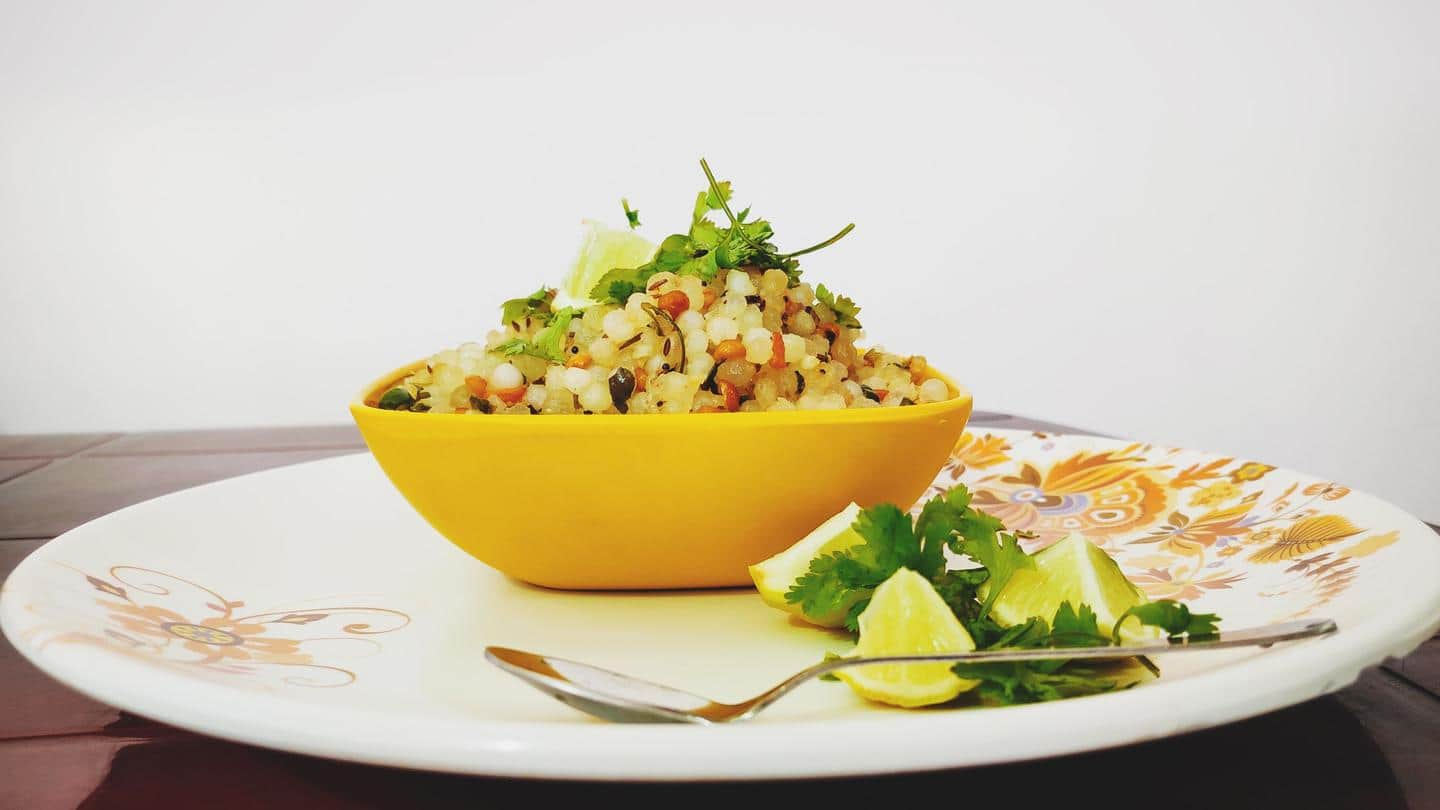 Navratri literally translates to "nine nights," and during this time we restrict ourselves to a proper vrat-friendly diet. Ayurveda says foods such as garlic, meat, onions, alcohol absorb negative energy and since our body is already low on immunity during the change of seasons, we must avoid them. If you're away from home, we have a list of easy recipes for your fast.
Rinse and soak sabudana for two hours, then drain excess water. Peel and grate a boiled potato. Add sabudana, coarsely crushed peanuts, green chilli, ginger, sesame seeds, coriander leaves, cumin seeds, lemon juice, garam masala powder, sugar and salt to the potato and mix well. Make 12 similar sized small patties. Deep fry these and serve with tamarind chutney, spicy green chutney and curd.
Make a coarse paste of ginger, chili, and coriander. Add cumin, kasuri methi in hot oil and saute until aromatic. Add the coriander paste and cook. Add chili powder and cumin powder and sauté. Add tomatoes, cover and cook until mushy. Add potatoes, sugar and salt and mix well. Add water, cover and boil. Add coriander, a dash of lemon juice and mix well.
Heat ghee in a pan, add cloves, cumin seeds, green cardamoms, and black peppercorns, and saute. Add peanuts, ginger, green chilies, and sauté for 30 seconds. Then add potatoes and cook for a minute and add sama rice and mix well. Pour water, rock salt then cover and cook till the water is absorbed. Add some fried cashew nuts, coriander leaves, and lime juice.
Rinse sabudana and soak overnight. The next day, drain the sabudana. Boil potatoes; peel and chop them. Roast the peanuts and crush coarsely. Mix powdered peanuts, salt and sugar with sabudana. Saute cumin seeds, curry leaves, green chilies in ghee. Add potatoes and saute; add sabudana and stir. Turn off heat once sabudana turns translucent. Add lemon juice and coriander leaves.
Heat ghee and roast makhana and cashews. Keep them aside separately. Reserve some roasted makhana; grind the rest with cardamom seeds and a pinch of saffron. Bring whole milk to a boil, add sugar, then the powdered makhana, and then the reserved makhana. Mix well and simmer till the makhana softens. Add the fried cashews, and sliced almonds. Simmer the kheer for a minute.