5 must-try desserts this Valentine's Day
5 must-try desserts this Valentine's Day
Feb 09, 2022, 11:33 am
2 min read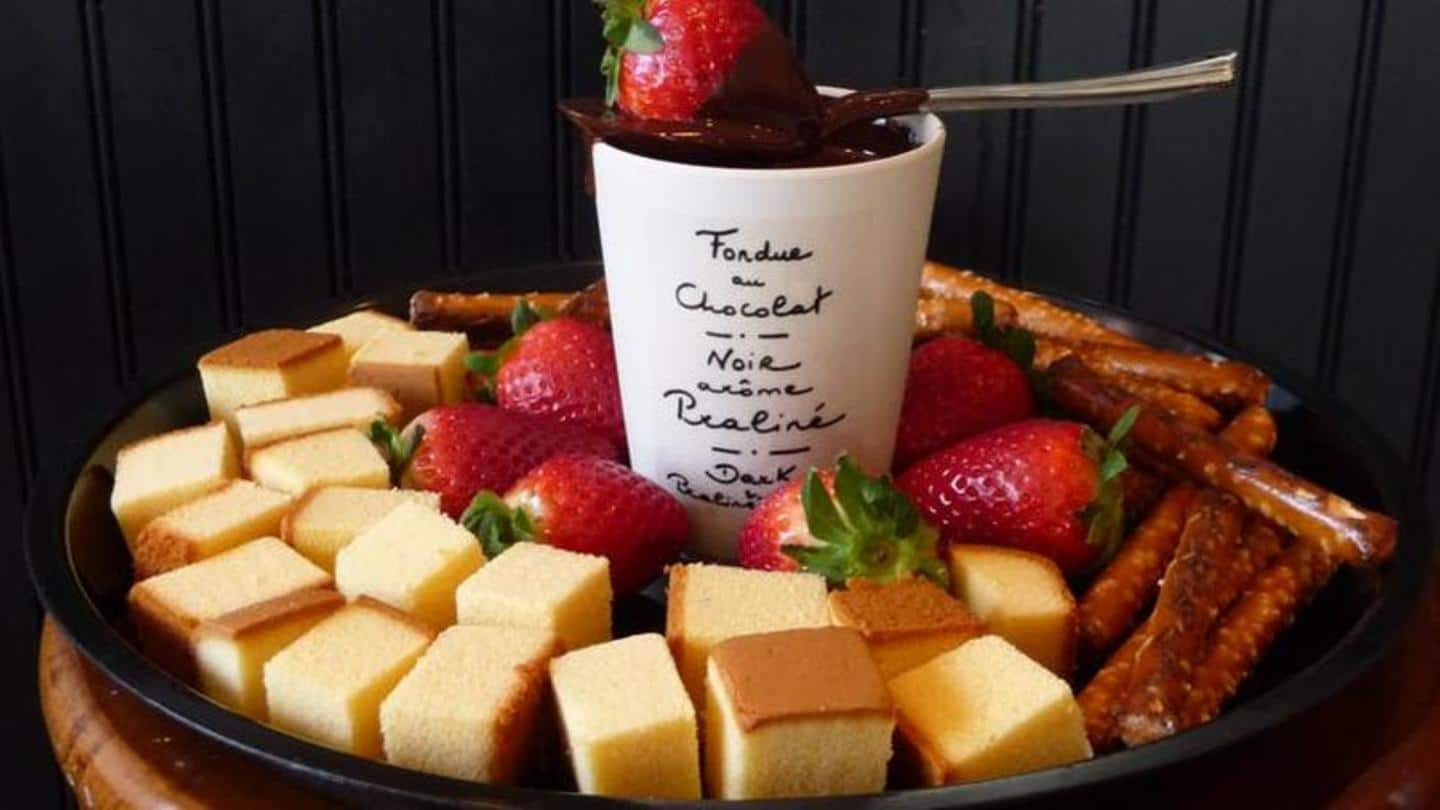 Valentine's Day is all about chocolates, candies are all things sweet. This year, pull up your socks to make it your partner's most memorable Valentine's Day experience with you. While you think of the sweet nothings to say to each other, we have got you covered with dessert ideas to help win your partner's heart--through their stomach--all over again.
With strawberries in season, do not hesitate to buy some extra. You can use them on your plate in a number of ways--baking, cooking, and jamming. Something as simple as chocolate-covered strawberries, for example, can make your night a hit. They are fancy, irresistible, bite-sized treats that everyone loves. Pair them with chocolate fondue for a heavenly treat. Yum!
Swing with dark chocolate
Dark chocolate truffles are easier to make than you think. It's as simple as combining good quality chocolate, cream, and cocoa. Add some raspberry jam as a filling to make it even more enchanting. Chocolates and raspberries are a match made in heaven! These truffles are perfect for any special occasion. You can store them in an airtight container in the refrigerator. Recipe here.
Fudge brownie never disappoints
Has anyone ever said no to a fudge brownie? They are rich, moist, and decadent, and can easily be made in one bowl. They are easy to make and a safe choice. You simply need more butter for fudgy brownies. Brown sugar is a crucial ingredient here, as it helps to speed up gluten formation, subsequently giving a chewier texture. Recipe here.
If you want to really impress them with your baking skills, try baklava and watch them melt in your arms with each bite. Baklava is a layered pastry filled with chopped nuts and sweetened with syrup. This recipe can be quite time-consuming and is not a first-time baker's recipe, but if you have baked flawless cakes by yourself, go for it. Recipe here.
Get creative with an assortment of sweet items on your charcuterie board. Toss in some chocolate-covered almonds, chocolate-coated strawberries, peanut butter cookies, some sliced fruits of your choice, some salted caramel popcorn, and a couple of savory items to balance the sweetness. Keep the meat and cheese off the board and bring in this glorious presentation to surprise your sweetheart.